Oscilloscope Laboratories has picked up the North American rights to Martha Shane and Lana Wilson's abortion documentary, "After Tiller," the company announced on Friday.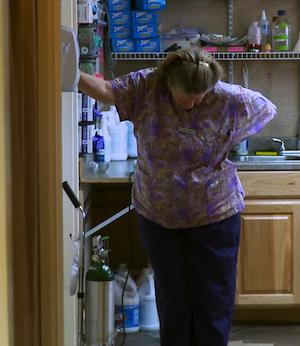 "Tiller" explores third-trimester abortions, which are only performed by four doctors in the U.S. Those doctors are former colleagues of Dr. George Tiller, a physician slain by an anti-abortion activist in 2009.
Also read: The Surge of Women at Sundance – And What it Means For Filmmaking
The film, which premiered at the Sundance Film Festival last month, will receive a theatrical release, followed by video-on-demand, digital and home entertainment formats.
"We made 'After Tiller' to shed more light, rather than more heat, on this issue and know that Oscilloscope's smart, sensitive approach will get it out to the widest audience possible," Shane and Wilson said in a statement.
The film was written by Shane, Wilson, and Greg O'Toole and produced by Shane and Wilson.
"Martha and Lana have created a moving and unique exploration of one of the most incendiary topics of our time, and they've done so in an informative, thought-provoking, and compassionate way," Oscilloscope's Dan Berger and David Laub said.