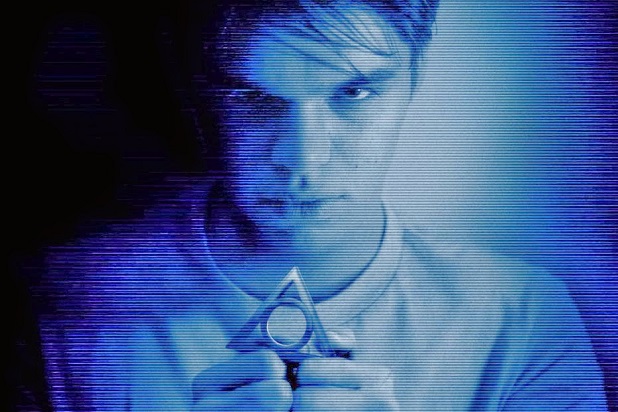 "Paranormal Activity: The Marked Ones" has the inside track at the box office this weekend, and the Hispanic-angled screamfest has a good shot at ending the three-week reign of "The Hobbit: The Desolation of Smaug."
Horror fans and moviegoers who have had their fill of awards hopefuls and holiday films will lift it over the $20 million mark for distributor Paramount, say the analysts. The studio is less bullish, suggesting Warner Bros.' blockbuster Tolkien tale and Disney's family hit "Frozen" could make it close, and all three could wind up in the high-teen millions.
The post-holiday horror film formula has worked before. "Texas Chainsaw 3D" won 2013's first weekend with $21 million, and Paramount's "The Devil Inside" — which also targeted Hispanic audiences — was tops with $33.7 million in 2012.
Also read: How Disney's 'Frozen' Turned Into a $500 Million Box-Office Avalanche (Video)
This weekend will also be a test for Paramount's "The Wolf of Wall Street," Martin Scorsese's R-rated take on the sex-and-drugs-fueled stock market boom of the late 1980s.
The black comedy starring Leonardo DiCaprio opened to $34.5 million over the five-day Christmas weekend, in line with expectations, but received a weak "C" CinemaScore from moviegoers. Whether that reflects poor word of mouth and diminished long-term prospects or division over its very edgy content should come into sharper focus over the next few days.
"Wolf" placed third on New Year's Day and has taken in $41.5 million since Christmas, while setting off a heated discussion online and among the talking heads over the moral implications of its explicit portrayals of 1980s excess.
Also read: Producers Guild Nominations: 'Wolf of Wall Street,' 'Blue Jasmine' Make the Cut
The R-rated "The Marked Ones" is a spin-off from producers Jason Blum and Oren Peli's ultra-low-budget and hugely lucrative "Paranormal Activity" series, the fifth installment of which Paramount has scheduled for October.
This Blumhouse/Solana Films/Room 101 production, which like the others cost $5 million to make, has a new cast and is designed to resonate with Hispanic audiences, which have been a large part of the earlier films' success. Steven Schneider executive produces.
Andrew Jacobs, Jorge Diaz, Richard Cabral and Crystal Santos join the cast, which includes series alums Katie Featherston and Molly Ephraim. Christopher Landon, the son of Michael Landon and a writer and producer on several of the earlier films, directs and wrote the screenplay, which sees Jesse (Jacobs) pursued by mysterious forces after being "marked."
There aren't any reviews, because there haven't been screenings (though Paramount is hosting one Thursday night; check back at TheWrap for Alonso Duralde's take). With their typically young and rabid fan base, the "Paranormal Activity" films are essentially critic-proof. It will be in roughly 2,500 theaters, considerably fewer than "Smaug" (3,928) and "The Hobbit" (3,335).
Also read: 6 Box-Office Takeaways From a Record Year of Hits and Flops
Paramount's "Anchorman 2: The Legend Continues" returns for its third weekend and should be among the leaders, vying with Sony's "American Hustle" and Disney's "Saving Mr. Banks."
The Will Ferrell comedy sequel has already out-stripped the total haul of the 1994 original's $85 million with $91 million domestically, and has added another $25 million from overseas.
The two Oscar hopefuls have both performed well over the holidays. The Tom Hanks-Emma Thompson drama about the making of "Mary Poppins" has taken in $48.2 million and David O. Russell's quirky con-man comedy has brought in $60 million since they both went wide on Dec. 20.
Fox should get a better handle on the staying power of its Ben Stiller comedy "The Secret Life of Walter Mitty," which has played solidly and rung up $35.5 million since opening on Christmas.