The "Monday night premiere," a standing date on the L.A. calendar, was upstaged in New York this week, with Brad Pitt headlining a "Killing Them Softly" screening and post-party in the meatpacking district, while the Gotham Independent Film Awards took place downtown.
Top: Pitt, Sam Taylor-Johnson, and Aaron Taylor-Johnson gather for Pitt's "Killing them Softly" in New York on Monday night.
Ray Liotta, James Gandolfini, and the rest of the Weinstein clan lit up the Cinema Society screening at the SVA Theatre in Chelsea.
(Right: Harvey Weinstein and Georgina Chapman arrive at the SVA Theatre)
Instead of Kim Kardashian, Kanye West (below, left) was in the company of Patrick Stewart and Stewart's girlfriend, jazz signer Sunny Ozell, before showtime. (The next morning, Bing announced that the Kardashian topped Psy, Whitney Houston, "Call Me Maybe" and Iphone 5 as the most searched proper noun of 2012.)
Holiday-time screenings in New York bring a fresh take, as the heavy winter wardrobe forces a lobby-pause, abetted by the absence of a press-wall, where Patrick McMullan's city shooters pick off shots of people just happy to make it in out of the cold, like this: Jennifer Carpenter with Rose Byrne (left) and Mark Armstrong with Chris Noth (below).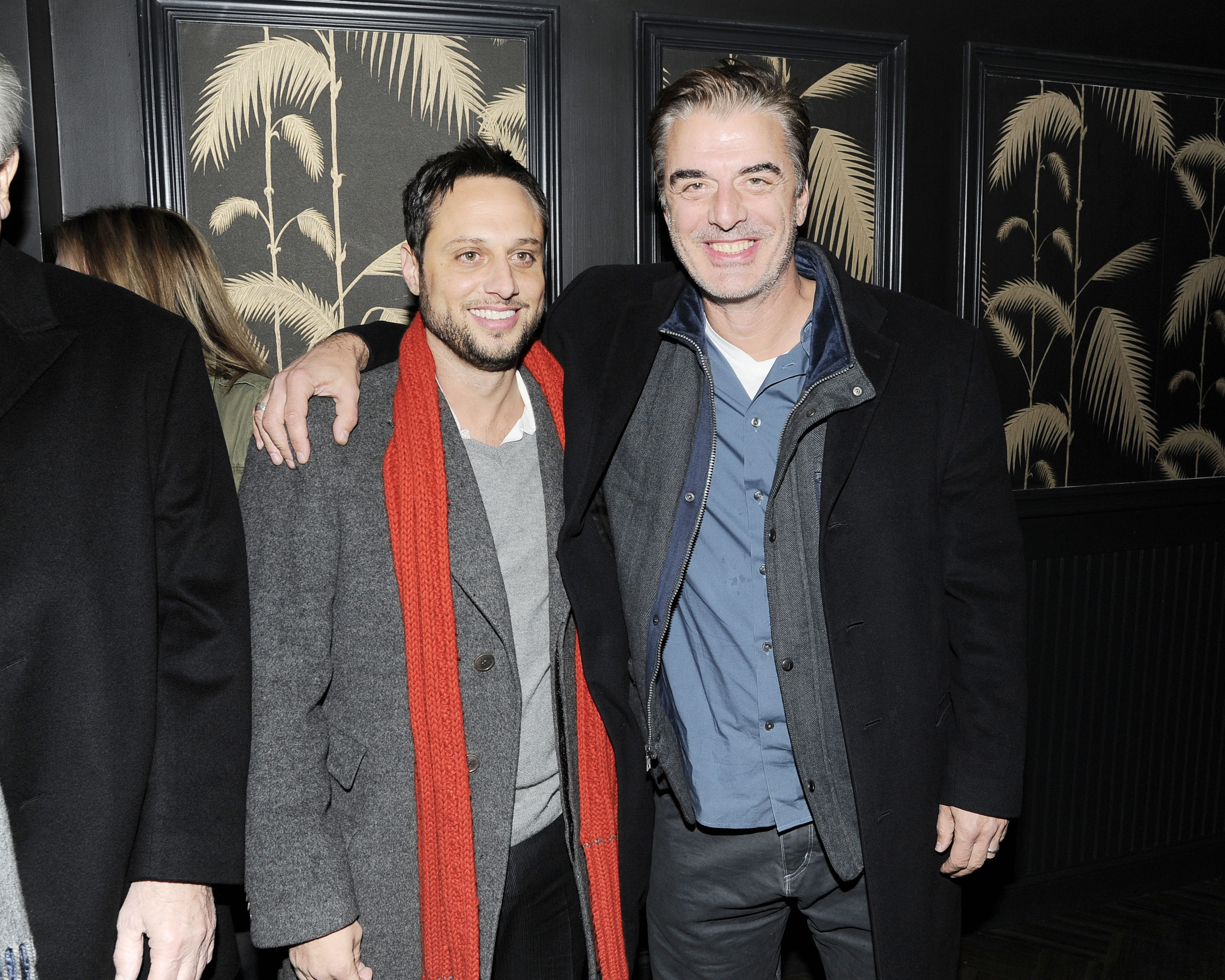 Jack McBrayer, Rachel Roy, Amy Adams and a healthy contingent of NYC-based actors — "The Good Wife's" Noth and Archie Punjabi, "Boardwalk Empire's" Michael Shannon and even displaced hockey player Sean Avery — filled out the DeLeon Tequila after party at No. 8, the thinly veiled reincarnation of Bungalow 8. Yes, proprietor Amy Sacco was there too.
Many guests at "the 8" floated up after the Gotham Independent Film Awards at Cipriani Wall Street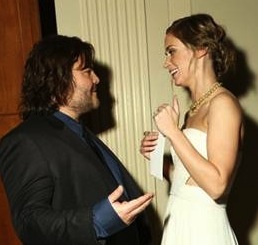 . Marion Cotillard and Matt Damon (a contender for "Promised Land") had dais duty as the night's honorees.
Left: Jack Black and Emily Blunt catch up with the Gotham Indies.
Amy Adams chats with Frances McDormand.
Two Boston Guys: "I was at this same event 15 years ago," Damon (right, with John Krasinski) said. "What's funny is that Calvin Klein [one of the night's sponsors via euphoria Calvin Klein] offered me a free suit at that time. It was then that my life became surreal, when I realized that everything in my closet still wouldn't add up to the cost of that suit."
"Killing them Softly" photos by Nicholas Hunt/Patrick McMullan.com; Gotham Independent Film Awards photos by Bryan Bedder / Getty Images for FIJI Water and Sara Jaye Weiss/Startraks