In previous years French Connection has hosted Saturday afternoon celebrity kickball games in Malibu. Even without the field or bases, TheWrap counted over 22 celebs showing up in the fashion retailer's "uniform" to a summer bash on Tuesday night.
Before the Emmy party circuit hit full throttle, TV fixtures Jamie-Lynn Sigler, Lauren Bosworth, and an increasingly proud Mario Lopez with pregnant Courtney Mazza slipped in to the membership-only Soho House in West Hollywood to debut the 2010 Fall Collection.
Buff Mark Salling went hands-off in a stare-down with his high-calorie cake, while TV/entertainment marketing personality Brent Bolthouse spun tunes 13 stories above Sunset Boulevard. With its second appearance in a week, Coveroo's "personalize your iphone/blackberry" at a party trend continues to gain popularity. (Photo courtesy Startraksphoto.com)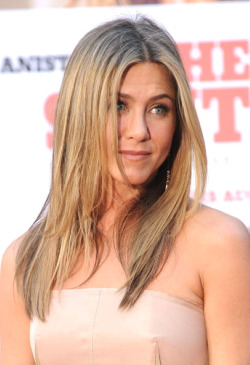 The night before, Miramax and Mandate rolled out their carpet a few miles east down Sunset in front of the Arclight for "The Switch." The toned down premiere proved much more rush-hour friendly than President Obama's simultaneous fundraiser. Despite the non-Hollywood boulevard location, it was a predictably long carpet for Jennfer Aniston and Jason Bateman.
While Lenny Kravitz was making a surprise guest-appearance on HBO's "Entourage" on Sunday night (playing himself as a relative's bat mitzvah tutor), Kravitz was actually summering in the off-season Bahamas. The actor/musician and fellow hyphenate Ray J both checked in to the frequent celeb-friendly embassy in the Caribbean – the Aura Nightclub at Atlantis on Paradise Island over the weekend.
Meanwhile, a couple heavyweights were clocking in to L.A. For the second year in a row, the WWE chose L.A. for one of their marquee pay-per-view events of the year – Summerslam.
To kick off the weekend, the Muscular Dystrophy Association campaign "Make a muscle, Make a Difference" merged Hollywood muscle with actual muscle for a Friday night benefit. "True Blood's" Joe Manganiello, "Modern Family's" Ariel Winter and Amber Lancaster compared biceps poolside at the Roosevelt. At left, tiny Carmen Electra balances out WWE superstar Big Show. (Photo courtesy Wireimage.com)
The wrestling org's former CEO and current GOP nominee for U.S. Senate from Connecticut, Linda McMahon, did not attend.