This week marked a seismic shift in awards season in Hollywood, as key events like the AFI Awards Luncheon and the BAFTA Tea Party shifted away from Golden Globes weekend (well, weekday in 2023) and onto the one now owned by the Critics Choice Awards. Beautiful and talented people were everywhere, cool new streaming films and shows premiered and it rained like we needed Noah's Ark here in Southern California. The Sundance Film Festival opened, too, sending everyone who has an independent film into the Wasatch Mountains (more on that next week).
The 28th Annual Critics Choice Awards
Fairmont Century Plaza Hotel, Los Angeles
It was part of a very wet and chilly weekend in Los Angeles, but the 28th Annual Critics Choice Awards descended on the posh Fairmont Century Plaza Hotel and so did much of Hollywood's elite. As a founding member of that organization, it's funny to remember when we began in 1995, told the winners they had won and begged them to come to a celebratory luncheon.

Nowadays, the Critics Choice Association numbers nearly 600 members, entertainment critics and reporters from across the globe – and we don't reveal the winners until the night of the show! And the CCA is often a spot-on barometer of both Academy Award nominations and winners, which is why the Fairmont Century Plaza Hotel's 2,500-seat ballroom was so packed that there had to be an overflow Viewing Party upstairs to accommodate everyone who wanted to make the scene.
And what a scene it was, from cocktails and red-carpet arrivals beginning at 1:30pm (the show airs on The CW beginning at 7pm Eastern time, so things really start early in CA) to the show itself and the after party, where the "Everything Everywhere All at Once" Best Picture winners were the last to leave.

Where else can you spot "Severance" star and Oscar-winner Patricia Arquette plopped down on the floor, giving up the standing-room only scene for a makeshift seat joined by her co-stars Britt Lower and Jen Tullock? Or Johnny Knoxville in a sea-foam green suit (which matched Patricia's dress to a T), finally making the awards show circuit by actually being in a terrific nominated TV show – "Reboot" – and taking selfies with anyone who asked?
There were so many stars at the early party it was hard to keep track; and once the 28th Annual Critics Choice Awards show began, it was a slightly mind-boggling scene. Julia Roberts kept wandering from table to table during commercial breaks, Kate Hudson kept slithering by, looking like a million bucks in a sliver dress to die for, Jeff Bridges snuck in late and made everyone sitting near his table (including me) do a double take. As one less-fortunate male star commented, "Wow, he still has an incredible head of hair!" And a Critics Choice Lifetime Achievement Award, too, for his 70 years in front of the camera.

"I want to thank my dad," Bridges said, reminding everyone that he, too, is a Nepo Baby, whose dad Lloyd first put him on TV in his show "Sea Hunt" back in 1958. He thanked his wife of 48 years, Susan Geston, too, and brought the room to their feet as he reflected on what's important in life. "Family – that's kinda what it all comes down to."

Sitting with the Apple TV+ "Severance" gang was quite the experience, too, as Ben Stiller left his seat to give the Best Picture Award to "Everything Everywhere All at Once" and an unexpected person popped in. Janelle Monae, who had taken home the "See Her" special award earlier for her feminist activism, for women in general and her LGBTQ community more specifically, grabbed Ben's seat to tell everyone – Adam Scott, Lower and Tullock, Michael Chernus, Dichen Lachman and Tramell Tillman – that she adores that Emmy winning show. It lost out for Best Television Drama to "Better Call Saul," but as Stiller told us later, "It's good that they got some love here," after never taking home any Emmy Awards along the way.
The night culminated in a little lagniappe for all the presenters (and some of the CCA members watching from the Viewing Room, too), as longtime luxury lounge host Gavin Keilly and his GBK Brand Bar decided to gift them with swag bags filled with over $30,000 worth of goods and prizes, including a Lush African Safaris trip to East Africa and much more. We spotted "Abbott Elementary" phenomenon Quinta Brunson clutching hers, which went well with her CCA trophy for Best Television Comedy!
The 2022 AFI Awards Luncheon
Four Seasons Hotel Los Angeles at Beverly Hills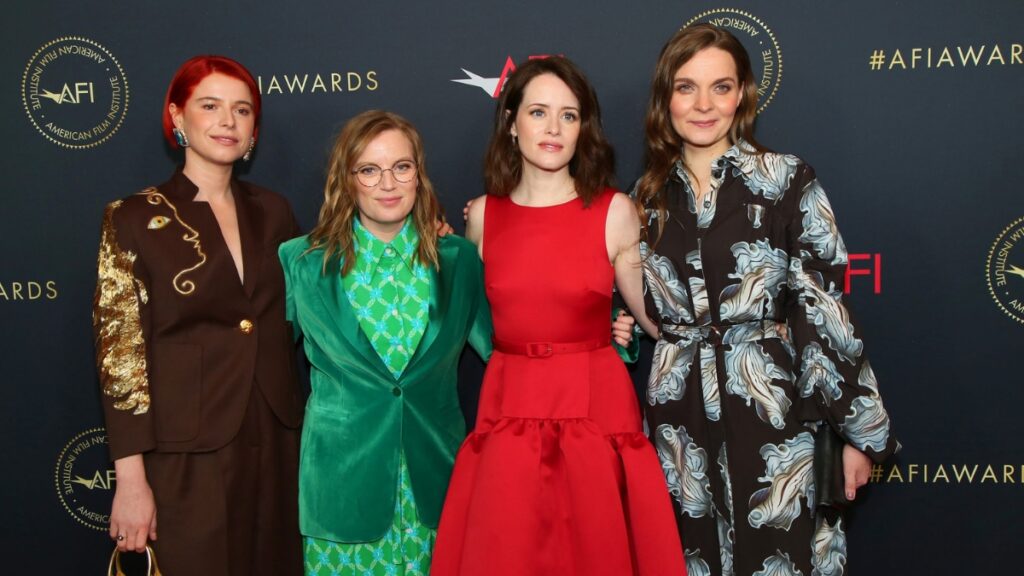 "This is the apex of awards season," said one studio chief at the AFI Awards luncheon at the Four Seasons Hotel Los Angeles at Beverly Hills. 'It's all downhill from here."

The exec was referring to the noncompetitive nature of the luncheon, which assembled the creators and cast of the venerable American Film Institute's Top 10 films and television programs of the year and then let them mingle and watch clips from each other's work without anybody going home a loser. As AFI CEO and President Bob Gazzale put it, "no envelopes, no speeches, no sweat."

Steven Spielberg told Quinta Brunson he was a big "Abbott Elementary" fan, "Everything Everywhere All at Once" star Ke Huy Quan was typically effusive as he received congratulations from "Avatar" auteur James Cameron and the star power was diminished only when "Elvis" star Austin Butler opted not to attend so soon after the death of Lisa Marie Presley, with whom he'd grown very close while making the movie about her father.
Still, the ballroom was packed with famous faces, including Viola Davis, Claire Foy, Vince Gilligan, Carey Mulligan, Jordan Peele, Bob Iger, Ted Sarandos, Martin McDonagh, Jordan Peele, Adam Scott, Sigourney Weaver, Michelle Yeoh, Ramy Youssef and real-life partners Paul Dano and Zoe Kazan – who had to sit at different tables, he with "The Fabelmans" and she with "She Said." And the "Women Talking" table was packed with powerful females, from director Sarah Polley to stars Jessie Buckley and Claire Foy.

But when all was said and done, it was Al Pacino stole the show with an uproarious story about attending the 1974 Oscars while stoned as he gave the benediction for the AFI to roars of laughter from the delighted assemblage. – Steve Pond
The BAFTA Tea Party
Four Seasons Hotel Los Angeles at Beverly Hills
The rain was torrential and it was downright cold in Beverly Hills as the British contingent of Hollywood (and their famous friends) descended on the BAFTA Tea Party in the gorgeous ballroom of the Four Seasons Los Angeles at Beverly Hills. Traditionally one of the best parties of the early awards season swirl, this year's party didn't disappoint. The biggest names in Hollywood turned up, many dressed a bit more warmly than usual (think Cate Blanchett in a ruff-turtleneck and warm slacks) and it took a bit longer for the room to fill to capacity.

But fill it did, with everyone from Michelle Yeoh, Ke Huy Quan, the Daniels and Stephanie Hsu (who couldn't quite explain her garden party bondage ensemble to us) from "Everything Everywhere All at Once" to "Top Gun: Maverick" star Daniel Ramirez and his good friend (and "A League of Their Own" streaming series star) Dale Dickey. They were both a bit star-struck (despite being industry veterans) to see Kate Hudson and Janelle Monae float by, as well as Bill Nighy, Angela Bassett and a host of other Hollywood power players.
Everyone knew it was a British tea party by the food, created by Four Seasons Los Angeles executive chef Mitch Austin, whose cucumber sandwiches, scones with clotted cream and other delicacies kept everyone going as the party raged on for over three hours. We think the food and ambience kept everyone at this always fabulous party, but it might just have been the deluge that was happening outside, too.
"Poker Face" Premiere
Hollywood Legion Theater at Post 43, Hollywood
Rian Johnson and Natasha Lyonne literally hit the road running at the premiere of Peacock TV's new series "Poker Face" at the Hollywood American Legion Post 43, while Lyonne's fellow cast members (many of whom only appear in a guest capacity in the "Columbo"-inspired howdunit) – Adrian Brody, Benjamin Bratt, Jameela Jamil and Dascha Polanco — raced to pose with the show's iconic Plymouth Barracuda parked on the red carpet highway.

Inside the 1929 landmark building, guests including Amy Poehler, Kate Hudson, Taika Waititi, Nick Kroll, Fred Armisen, Awkwafina and co-producer Maya Rudolph were treated to a beautifully conceived party experience.
Each room represented a different aspect of the settings and characters found in "Poker Face," which partygoers all agree is going to be another massive hit for Johnson. Bespoke trucker caps (embroidered with "Poker Face" or "Bullshit") piled up in the main foyer, while requests kept the Lot, Stock and Barrel sewing machines humming.

Downstairs at the Art Deco Bar the lie-detector guy, John Grogan, was featured, as he determined which guests were "Truth Tellers" and which were "Bullshit Artists" by hooking them up to an actual polygraph. Across the room, The Casino Company's Ron Bencomo dealt out raucous games of Bullshit!

The cast and happy guests lounged and schmoozed in the cozy banquettes in the Cabaret Room, where a live band played classic tunes featured in "Poker Face" while walls of TVs looped images from the classic shows that inspired Johnson, like "Columbo" and "Murder She Wrote." Later on, a trio of DJs rocked the house until the wee hours of the morning, as everyone stayed late and seemed to agree that this was one of the most-fun premieres that's happened in Hollywood in a long time.
"You People" Premiere
Regency Village Theater, Westwood
Some of Hollywood's biggest stars were shining bright in Westwood recently for the premiere of the new Netflix film "You People." That all-star cast includes Eddie Murphy, Julia Louis-Dreyfus, Jonah Hill, David Duchovny, Lauren London and Nia Long, but Hill skipped out on the red carpet due to his prior commitment to prioritizing his mental health.

Everyone else came out in support of Kenya Barris' latest, which he directed and co-wrote with Hill. Barris told us about that collaboration, saying, "We wanted to make sure we kept each other honest," in this romcom of clashing cultures and family dynamics.

Other big names who stepped out for the premiere included Anthony Anderson, Cedric The Entertainer and one half of the City Girls duo, Yung Miami. The after party was the place to be as guests mingled and celebrated at The W Hotel nearby in Westwood. Between go-go dancers and a special performance from Ty Dolla $ign, this was another great party on an eventful Tuesday night in L.A. – Elijah Gil
"Truth Be Told" Season 3 Premiere
Pacific Design Center, West Hollywood
The crowd formed at the Pacific Design Center in the heart of West Hollywood as Apple TV+ premiered the Season 3 start of its original series "Truth Be Told." Octavia Spencer, who serves as executive producer of the show as well as the star and whose career on both sides of the camera is booming, welcomed Gabrielle Union to the cast in a new story of the podcasting crime reporter.

"Gabrielle, thank you for being a part of a project that opened up emotional wounds," Spencer said to Union as they greeted the packed theater, then added, "Thank you for going on this journey with me and helping tell this story."

Reese Weatherspoon joined them, too, as she and Spencer produced the project through Hello Sunshine, Witherspoon's prolific production company, along with Dwyane Wade, Jaleel White, Mekhi Phifer and many others.

After the screening, guests were transported via a private shuttle to the after party at La Peer Restaurant, where the crowd mingled and enjoyed a buffet style dinner and open bar. – Elijah Gil
"Shotgun Wedding" World Premiere
TCL Chinese Theater, Hollywood
Jennifer Lopez and the rest of the cast of "Shotgun Wedding" took over Hollywood Boulevard to celebrate what she described on the red carpet as "an action romantic comedy, which is something I have never done before" and while they were at it, they brought some adventure to that famous spot. Prime Video, where the movie will stream, actually strung a zipline in front of the Chinese Theater along the boulevard for brave guests to enjoy!

Josh Duhamel joined Lopez on the carpet, as he's the hunk she's supposed to be marrying in the movie, while her real-life hunky husband Ben Affleck was also along for the ride. Just about everyone in the flick showed up, too, from our favorite Jennifer Coolidge (who repeated her CCA Awards adage, "It isn't over until you're dead") to Lenny Kravitz, Cheech Marin, D'Arcy Carden, Steve Coulter, Callie Hernandez, Selena Tan, Desmin Borges, Alberto Isaac, Melissa Hunter and director Jason Moore.

Tyrese Gibson, Elizabeth Banks and Whitney Cummings came along for the party, too, and Josh Duhamel actually took a zipline ride. Wait, big stars aren't supposed to be taking risks just for fun, are they?

Sundance Film Festival 2023 Opening Night: A Taste of Sundance Presented by IMDbPro
The Basin Recreation Fieldhouse, Park City, UT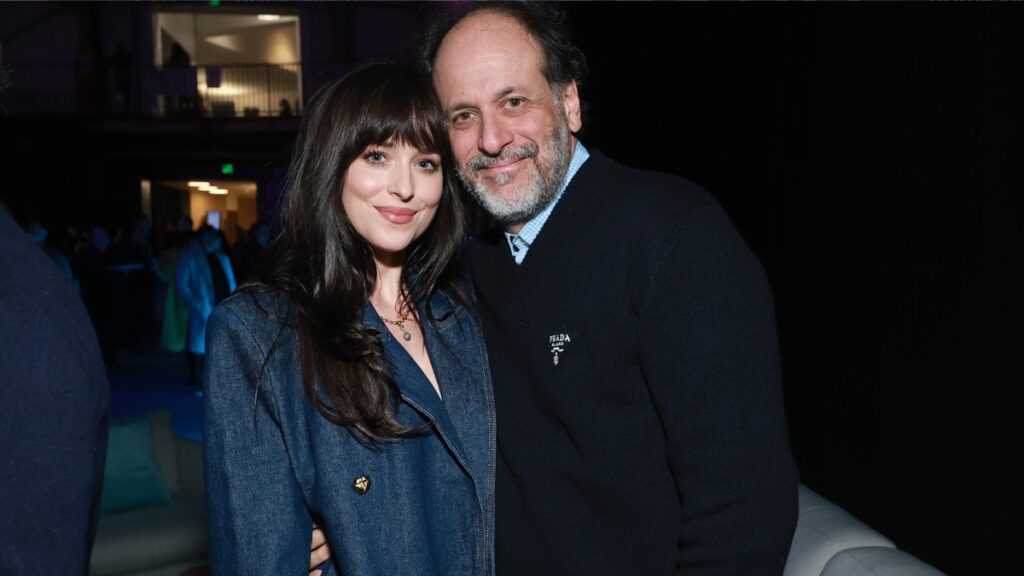 The 2023 Sundance Film Festival kicked off with chilly temperatures and a lot of happy independent film stars and creators, as everyone gathered for the fest's Opening Night: A Taste of Sundance Presented by IMDbPro. Dakota Johnson, Lena Waithe, Boots Riley and others took to the stage at the Basin Recreation Fieldhouse to honor fellow artists including director Luca Guadagnino, Ryan Coogler, Nikyatu Jusu and W. Kamau Bell.

Amy Ray and Emily Saliers of the Indigo Girls performed, too, and beyond being the kickoff bash, A Taste of Sundance raised funds for the essential work that the Sundance Institute does year round, providing grants, mentorships, critical resources and hosting the Sundance Film Festival, where new voices are traditionally discovered and launched.
Women and Hollywood: Celebrating Creatives in the Industry
CAA Screening Room, Los Angeles
Women are talking all over Hollywood, not just in the acclaimed movie of the same name, so when the Women and Hollywood initiative hosted its first annual awards event "Celebrating Creatives in the Industry" at CAA, lots of women made a point of attending. There was a theater full of women listening, too, as Melissa Silverstein, the group's founder, introduced four female directors with unique perspectives on the world.

Sanaa Lathan, Maria Schrader, Domee Shi and Kathlyn Horan kept the audience fascinated and engaged as they discussed the state of women behind the camera in Hollywood today, which remains a problematic one even as times seem to be changing. We're all hoping that next year's event shows more female directors of major motion pictures, for that's a number that has stuck at 15% or below even as the world seems to change around us all.
OBB Studios Grand Opening Party
OBB Studios, Hollywood
Justin Bieber brought his wife Hailey, influencer Kendall Jenner and singer Justine Skye headed to Holleyood to check out the opening of Michael D. Ratner's new OBB Studios this week. His 15,000-square-foot, state-of-the-art production facility is designed to be whatever creators want, offering audio and video content production, event space, brand and nonprofit activations,
screenings, photography, post-production facilities and more.

Mega-influencer Addison Rae was in the mix, as were Kate Beckinsale, Charlotte Lawrence, Mr. Brainwash and The Kid LAROI, who put on a live performance for the assembled beautiful people and surprised everyone by bringing the Bieb up onstage to join him in a duet of "Stay," his hit single.
Please send event invitations to Jenny Peters at jenny.peters@thewrap.com