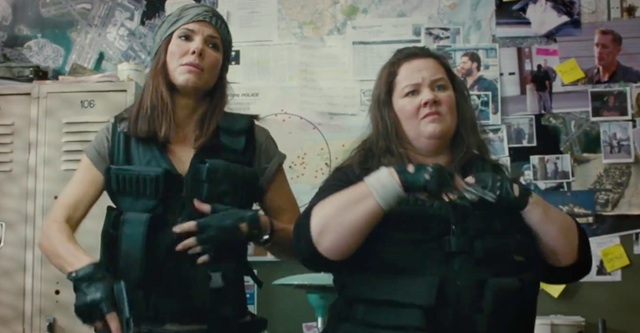 Director Paul Feig, whose new film starring Sandra Bullock and Melissa McCarthy was shot in Boston, said on Tuesday that he was confident that city would rebound from the bombing that has left 3 dead and 144 people injured this week.
"If any city had to get through adversity, this is the city to do it," he told an audience of hundreds of movie theater owners before a screening of his new comedy "The Heat," at the CinemaCon convention in Las Vegas.
The remarks by the director of "Bridesmaids" were one of the only mentions of the Boston Marathon attacks at the annual convention for theater owners in Las Vegas this week. Chris Pine also acknowledged the violence in Boston ahead of the screening of footage from "Star Trek Into Darkness" on Monday.
Though Pine expressed shock and sorrow, he mainly mentioned the attacks to point out parallels with the plot of his upcoming action adventure film, which finds Starfleet under terrorist attack. "Terrorism is a big part of our lives," Pine said.
"The Heat," a buddy cop film starring Melissa McCarthy and Sandra Bullock, was filmed and set in Boston.
Despite the somber note prior to the screening, the film was enthusiastically received by theater owners. With gross-out scenes such as an emergency tracheotomy in a Denny's restaurant and a memorable star turn from McCarthy as a tough-talking cop, "The Heat" has a chance to be one of the summer's breakout R-rated comedies.
It debuts on June 28, 2013.