If you think the factual details that made it into "The People v OJ Simpson" were wild, wait until you see the ones the show left out.
With help from Jeffrey Toobin's "The Run of His Life," the book on which the FX series is based, TheWrap compiled this list of 10 strange, weird, and bizarre details that didn't make it into "The People v OJ Simpson."
1. Marcia Clark Was Packing
"In light of her high public profile, the detectives in the Simpson case had prevailed upon Clark to start carrying a gun," Jeffrey Toobin writes in "The Run of His Life."
Also Read: 'The People v OJ Simpson': 10 Bizarre Details the Show Got Right
Clark (played by Sarah Paulson) once missed a flight because she forgot about her gun and had to fill out federal forms to carry it.
2. Johnnie Cochran: Two Times a Family Man
In the 1970s, Cochran had two families, one of which he kept secret from the other. While living with his wife Barbara, Cochran (Courtney B. Vance) also had a relationship with his secretary, Patty, who later changed her last name to Cochran. They traveled, bought property and had a child together.
Also Read: What 'The People v OJ Simpson' Got Wrong (Photos)
He also had two daughters with Barbara, Toobin writes.
3. From Witness to Ghostwriter
Screenwriter Pablo Fenjves testified against Simpson about hearing the "plaintive wail" of Nicole Brown Simpson's Akita when she was murdered. Later, he ghost-wrote Simpson's book "If I Did It."
4. The 'Real Killer'
One defense investigator, former LAPD officer Bill Pavelic, spent much of his time before the trial looking for alternate theories about who may have killed Nicole Simpson and Ron Goldman. "Almost daily, Pavelic would return to [Robert] Shapiro's office with a breathless new theory," Toobin wrote. Among those theories was that "it was a gay hit!"
Among the problems with the theory: Goldman wasn't gay.
5. Lance Ito Bashed the State Supreme Court
Toobin writes that when Ito (Kenneth Choi) was a prosecutor, he despised California's liberal Supreme Court so much that he had a custom vanity plate referring to them as "7 BOZOS."
6. Ito Had Crazy Game
Ito met his future wife, Margaret York, in the most unromantic setting possible: at a homicide scene, at 4 a.m.
7. OJ Was Jealous of Kato
The reason Kato Kaelin was living with OJ, Toobin writes, is that he had formerly been a tenant in Nicole Brown Simpson's guest house. When Nicole moved into a new home, she intended for Kato to move in and help babysit her kids. But Simpson objected to Kato living under the same roof as his ex-wife. So he let him stay at his own home.
"OJ's offer thus simultaneously removed a potential rival for Nicole's affections and took money out of his ex-wife's pocket," Toobin wrote.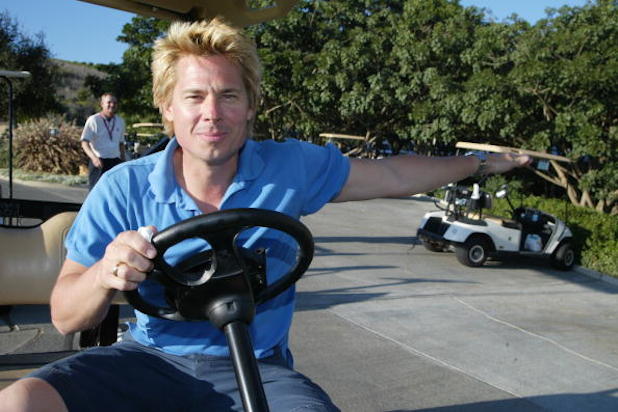 8. There Was a Gross Mark Fuhrman-Nicole Brown Simpson Rumor
There were unsubstantiated reports that Mark Furhman (Steven Pasquale) bragged to other officers about having sex with Nicole Brown Simpson and complimented her "boob job." Two detectives who were said to have heard of the alleged bragging later denied they had.
Johnnie Cochran repeatedly brought up the "boob job" talk in court on Sept. 1, 1995.Here's the transcript.
9. OJ's Son v OJ
Simpson's son, Jason, once took a bat to OJ's statue of himself. Jason said in a deposition that he wasn't mad at his dad: "I wanted a party, and I was gonna throw a party, and I got busted. My dad found out that I was going to have a party that night. He said I couldn't have a party."
10. The Juror Who Gave the Black Power Salute Was an Ex-Black Panther
The show accurately showed a juror giving Simpson a black power salute. What it didn't include was that the juror, Lionel (Lon) Cryer, was "a former Black Panther whom prosecutors had inexplicably left on the panel."