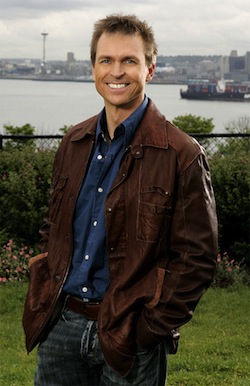 A new reality show about an around-the-world sailing sprint, hosted and co-produced by Phil Keoghan of "The Amazing Race," was picked up by Exodus Film Group of Venice Beach, Calif.
Exodus secured North American rights and is seeking a distribution partner for "Velux 5 Oceans," based on the sailing race of the same name.
The race begins Oct. 17 and features five ocean sprints off the coasts of South Africa, New Zealand, Brazil, France and the U.S. The sprints take place over 30,000 nautical miles — like a Tour de France on water.
The show will focus on the competitors both during and outside of the races.
The race has been run every four years since 1984; only 73 skippers have finished.