Five years before his death, a happily retired Philip Roth took a break from his normal routine — a lot of reading, often in bed — to look back on his 31 books.
The rare moment of public reflection came during a panel about a PBS show dedicated to his career, "American Masters: Philip Roth: Unmasked." TheWrap asked him which of his novels he considered the best. He chose two novels from the '90s that he wrote back-to-back.
"I'm particularly partial to a book called 'Sabbath's Theater,' which a lot of people hate. Now, that's not the reason I like it," he said.
Also Read: Philip Roth, Novelist and Pulitzer Prize Winner, Dies at 85
"But I think it's got a lot of freedom in it. That's what you're looking for as a writer when you're working. You're looking for your own freedom. To lose your inhibition to delve deep into your memory and experiences and life and then to find the prose that will persuade the reader."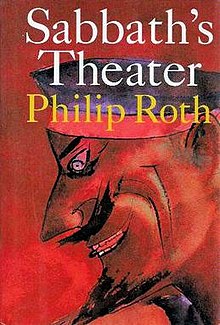 He added: "So I liked 'Sabbath's Theater.' I advise you all to read it."
"Sabbath's Theater," about a puppeteer driven by lust and grief, was published in 1995.
"The other book I like very much is the book that follows 'Sabbath's Theater,'" Roth continued. "'Sabbath's Theater' is about a kind of giant of disobedience, Mickey Sabbath. He's death-haunted and yet has great gaiety about his own death. He's an interesting guy, but he wouldn't be thought of as a conventionally virtuous man."
"In 'American Pastoral,' the next book, I wanted to write about a conventionally virtuous man. I was sick of Mickey Sabbath and I wanted to go to the other end of the spectrum. I think the book worked, enabled me to write about the most powerful decade of my life, the '60s, and the domestic turbulence of the '60s, and I think I got a lot of that into the book."
"There are other books I like too," he said, but those two stand out in "recent decades."
"American Pastoral" was published in 1997, and won the Pulitzer.
During his discussion with reporters in 2013, Roth also talked about his routine since he retired from writing with the publication of his final book, "Nemesis," in 2010.
Also Read: Philip Roth Names the Best of His Own Books
He said he woke up each morning, had a glass of orange juice, and then went back to bed to read.
"I'm doing fine without writing," he said. "Someone should have told me about this earlier."