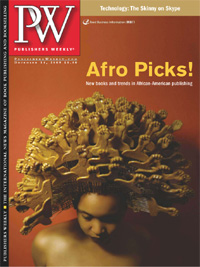 After months of speculation about its future, Publishers Weekly announced Monday that it has been acquired by George Slowik, the publication's former publisher.
The acquisition includes the magazine, its Web site and show daily.
No immediate layoffs are expected, as the newly-formed company — PWxyz, LLC — will "retain all of PW's editorial, art, and advertising employees" and "will remain headquartered in New York City."
The deal also continues Reed Business Information's slow, strategic exit from the U.S. magazine business.
More to read:
Variety No Longer on the Market
Publishers Weekly Has Lost Its Mind