With the $3 million "The Purge" taking in $36 million – or 12 times its production budget – in its first three days at the box office, you may be wondering why every studio isn't releasing micro-budgeted thrillers in hopes of hitting the box office jackpot.
Swiping, er, re-spinning, great ideas is an art form in Hollywood, so why wouldn't we expect to see a slew of similar projects soon?
The short answer: It's not that easy, or else everybody would be doing it. After all, movies with $3 million production budgets get made all the time – mainly art films — but broad box office success is rarely their goal and almost never their reality.
Also read: 'Monsters University' Review: Wait, Didn't We See All This in 'The Internship'?
Here's a number of good reasons you won't be seeing anything quite like "The Purge" at the box office anytime soon:
>> Genre films, and especially horror films, work best as counter-programming. "The Purge" offered something different than the superheroes and sequels that dominate the summer, but the market wouldn't support a genre film every week. Contributing to the big debut for "The Purge" was pent-up demand on the part of horror fans. Nothing has been aimed their way since "Evil Dead" in early April.
>> Not everyone wants to make a horror film, which is the genre that most lends itself to commercial success — i.e. connecting with young adults — done on the cheap. You wouldn't want to see a $3 million "Les Miserables." Terror and fear are often intimate emotions, and can be portrayed with passion and intensity without a ton of special effects or exotic locales in horror movies. You can make a terrific $2 million movie, and even earn critical acclaim and Oscar nominations like "Beasts of the Southern Wild" did last year, but still make just $12 million.
>> Not every movie will have such a clear and high concept –12 hours of lawlessness – that is visceral, easily grasped and thought-provoking. You saw the effect of that with the massive social media "The Purge" generated in the last days prior to its release – much of it organic, rather than studio-driven.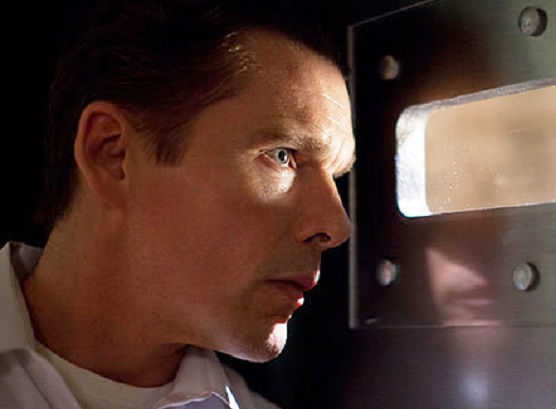 >> Not everyone can assemble a marketable cast like Ethan Hawke, Lena Headey and Max Burkholder, and a director like James DeMonaco who are willing to work for scale in return for a cut of the back-end. With his incredible track record, "The Purge" producer Jason Blum certainly can. He turned the $15,000 found-footage film "Paranormal Activity" into one of the most profitable movies of all time when it took in $193 million in 2009. His Blumhouse Productions was also behind "Insidious," which was made for $1.5 million and grossed $97 million worldwide in 2011, and 2012's $3 million "Sinister," which has brought in $77 million.
Also read: Mini-Budgeted 'Sinister' Horrified the Box Office — Here's How
>> Not every film will have the muscle and millions of Universal's marketing team behind it. They pushed all the right buttons and maxed out the impact of the creepy concept. They did it with a campaign based on social media and simple, stark warning messages in the TV and billboard campaigns to connect with their demographic target: young women and Hispanics. "The Purge" didn't play broadly but it scored a direct hit with its core. Women made up 56 percent of the audience, which was 56 percent under 25. Hispanics made up 33 percent.
Also read: 'The Purge' Surges on Social Media Ahead of Friday Debut
>> The high end isn't all that high. Despite the big debut, "The Purge" probably won't hit $100 million domestically. And horror films – the "Paranormal Activity"franchise notwithstanding – typically don't translate very well at the foreign box office. That's of course where Hollywood is seeing its biggest returns these days.
Despite all those challenges, there's one group of filmmakers that has already decided to take the low-budget horror route in hopes of a similar box-office breakout.
Blum qualified "The Purge 2" for California tax credits just last week.