Relativity Studios is projecting profits around $105 million by 2017 from its slate of upcoming movie releases, according to documents filed in New York Bankruptcy Court on Monday.
Titles like Kate Bosworth's "Before I Wake," Halle Berry's "Kidnap" and the Henry Cavill-led sequel to Tarsem Singh's "Immortals" will pump the bankrupt film company with cash, the filing claims, while Rooney Mara's "Secret Scripture" is projected to clock a loss of $1.4 million.
The projections were disclosed in the latest financial reorganization plan submitted by attorneys for Relativity. The plan needs approval from U.S. Bankruptcy Court Judge Michael Wiles for Ryan Kavanaugh's studio to emerge from the Chapter 11 process.
---
Also Read: Relativity Sets 2016 Release Slate, Including 'The Strangers 2' in December
---
Profits are based on what the filing calls a "lifetime revenue" for the projects, a number that accounts for money made from theatrical tickets, home entertainment, on demand, pay-per-view,  broadcast and library sales.
By far the most profitable on the list is "Immortals 2," which Kavanaugh has previously said will star Cavill. The sequel's profile would ratchet up considerably from the original thanks to the actor's current gig as Superman. It has a budget of $146 million with distribution costs $119.3 million — resulting in nearly $27 million in gravy.
"The Crow," the anticipated action reboot in the hands of director Corin Hardy, will purportedly nest $38 million in profits after $70.5 million in distribution costs on a $107.7 million budget.
---
Also Read: 'Drumline' Director, Producer Matt Alvarez Team Up for 'Ain't No Half Steppin"
---
Mara's "Secret Scripture," directed by Jim Sheridan and co-starring Theo James and Vanessa Redgrave, anticipates a $4.5 million total haul against a $4.4 million distribution price tag. Relativity is also out $1.5 million in production costs.
One loss is hardly a defeat in what was easily the most painful year in the 11-year-old company's history. For 2016, they expect to post $51 million in losses against $350 million in revenue — and restore a positive balance to the tune of the aforementioned $105 million by 2017.
Relativity is due back in court on Wednesday in New York. See the full profit schedule from the filing:
Pamela Chelin contributed to this report. 
Ryan Kavanaugh's Orphans: 7 Relativity Movies Now Up in the Air (Photos)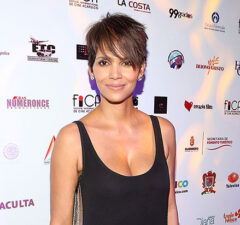 (Tap photo and swipe to view gallery)