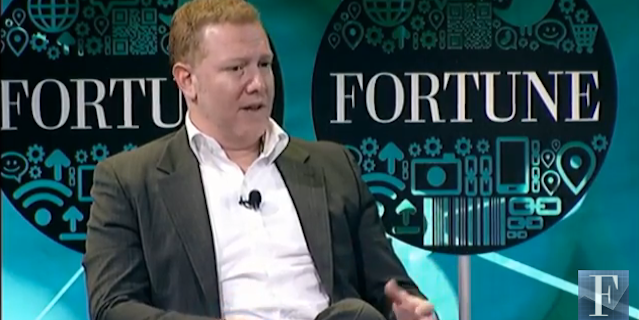 Relativity CEO Ryan Kavanaugh made a rare public appearance on Tuesday and said he has gone aggressively into television production, using his movies — especially the failed ones — as source material.
Kavanaugh, who has been very below the radar in the past year-plus, told a Fortune conference in Aspen that Relativity movies make between $18 to $20 million each, and whether or not they are successful at the box office, they are spun into television shows whenever possible.
Also read: Relativity Closes $350M Financing Deal With Ron Burkle
"Most studios look at movies two ways — failure or success," he said. "We broke it up. If it's a big success, we think it makes more sense to go into television series (than a movie sequel). If it's a failure, it definitely needs to go to TV series."
He gave the indie documentary "Catfish" as an example, which made just $3 million. "Most would call that a failure," he said. But the show has gone on to become a reality series on MTV, hosted by the star of the film, Nev Schulman.
"We decided the movie business was broken in every way," he said.
The true financial health of Relativity, an independent studio, has often been the object of speculation in Hollywood. The studio will be distributing nine movies in 2013 — a huge jump from previous years — and Kavanaugh said Relativity now has 27 series on the air on 19 networks.
Also read: Fortune Editor Calls Ari Emanuel a 'Lunatic'; Patrick Whitesell Insists He's 'A Phenomenal Partner'
Among its upcoming movie releases are "Don Jon," "The Family" and "Out of the Furnace."
Kavanaugh has been little seen since Hollywood investor and billionaire Ron Burkle made a massive investment in the company in May 2012, taking an equity position with a reported $350 million in the company.
Jeremy Zimmer, CEO of UTA, also appeared on the panel talking about changes in entertainment content as did Cesar Conde, the CEO of Univision.
Watch a video of the panel, below: