The documentary "Catfish" might or might not be completely authentic, depending on whom you ask, but its legal woes are all too real.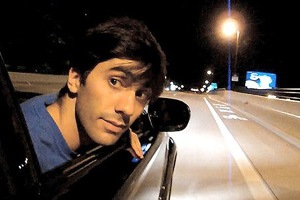 The film's distributor, Relativity Media, has been slapped with a second lawsuit alleging that the film made unauthorized use of music, an individual familiar with the suit has confirmed. The suit was filed in the U.K. on behalf of the band by the law firm Wright Hassal LLP.
Also read: Charged Again With Fakery, 'Catfish' Filmmakers Sued Over Song
Relativity was sued in December by Threshold Media, which claims that the film used snippets of the song "All Downhill From Here" by its client Amy Kuney without obtaining Kuney's permission. That suit — which is seeking a share of the film's profits, along with an enjoinment against further violation of the song's copyright — claims that the movie falsely claimed to be a documentary in order to skirt copyright laws.
Also read: Doubts Swirl About the Truth of 'Catfish'
The film, which received a limited release last fall, has been plagued by accusations for some time — and not just due to its apparent penchant for borrowing music without permission. Though it purports to tell the true story of filmmaker Ariel Shulman's brother Nev as he courts a young woman on Facebook, only to track her down and discover that she isn't who she claims to be, many — including filmmaker Morgan Spurlock — have charged that the film's plot is a little too perfect to be unscripted. During a screening presented by TheWrap, Nev Shulman denied that the movie was contrived.
Also read: Director Henry Joost: The True Story Behind 'Catfish'
This latest suit could be particularly damaging for Relativity since the U.K., where the suit was filed, has no Fair Use Doctrine.
Wright Hassal and Relativity did not immediately respond to TheWrap's request for comment.