Roger Corman, Sylvester Stallone, Quincy Jones and Ben Affleck will be among the participants at the 2010 Los Angeles Film Festival, which announced a lineup of artists-in-residence and special conversations on Monday.
Corman, Stallone, Ben Affleck and John Lithgow will be the subject of conversations and screenings, while Jones, Paul Reubens (aka Pee Wee Herman) and restaurant critic Jonathan Gold will be the festival's artists-in-residence, each of whom will screen a film that has inspired them.
Jones will screen the Steven Spielberg film "The Color Purple," which he produced; Reubens will present Frank Capra's "You Can't Take It With You"; and Gold will introduce Motohiro Katsuyuki's "Udon."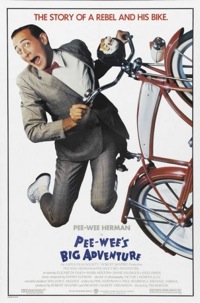 In the conversation programs, Affleck will speak to actor Jeremy Renner (his co-star in "The Town") about writing, directing and starring in the film; Stallone will speak to Elvis Mitchell from KCRW's The Treatment, and show scenes from the upcoming film "The Expendables"; Lithgow will "explain the art of Acting Big" in conversations with LAFF artistic director David Ansen after screenings of "The Adventures of Buckaroo Banzai" and "Twilight Zone: The Movie"; and Corman will be reunited with some of his many protégés in a conversation moderated by director Curtis Hanson.
Other programs announced on Monday include special screenings of "Desperately Seeking Susan," "Pee Wee's Big Adventure" and the documentaries "Freakonomics" and "The Two Escobars."
The festival will also present a series of "Poolside Chats" at the JW Marriot Pool at LA Live, covering issues of public education, Twitter and Los Angeles in art; participants will include Oscar-winning documentarian Davis Guggenheim, musician John Legend and writers Ari Karpel and Laurie Ochoa.
The new additions, from the LAFF press release:
Artists in Residence Screenings (3):
"The Color Purple" (1985), Steven Spielberg; chosen by Quincy Jones
"Udon" (2006), Motohiro Katsuyuki – Japan; chosen by Jonathan Gold
"You Can't Take It With You" (1938), Frank Capra; chosen by Paul Reubens
Retro (2):
"Desperately Seeking Susan" (1985), Susan Seidelman – 25th Anniversary – Free Outdoor Screening at 7+Fig Plaza at Ernst & Young Plaza
"Pee Wee's Big Adventure" (1985), Tim Burton – 25th Anniversary Family Screening
Summer Showcase (2):
"Freakonomics," Heidi Ewing, Alex Gibney, Seth Gordon, Rachel Grady, Eugene Jarecki, Morgan Spurlock (Magnolia Pictures)
"The Two Escobars," Jeff Zimbalist, Michael Zimbalist (ESPN Films) – Colombia/USA
Festival Conversations (4):
A Conversation with Ben Affleck – with Jeremy Renner
An Evening with Sylvester Stallone – with Elvis Mitchell
Over the Top: An Evening with John Lithgow – conversations with David Ansen after screenings of "The Adventures of Buckaroo Banzai" and "Twilight Zone: The Movie"
The School of Corman – Reunion with some of his early protégés, moderated by Curtis Hanson
Seize the Power: A Marketing and (DIY)stribution Symposium: Produced in collaboration with filmmaker and author Jon Reiss ("Think Outside the Box Office," "Bomb It"). Includes key players in the new marketing and distribution landscape, including: Scilla Andreen (Indieflix), Caitlin Boyle (Film Sprout), Ted Hope (This Is That Corporation), Peter Broderick (Paradigm Consulting), John Chang (Neoflix), Zak Forsman (Sabi Pictures), Nolan Gallagher (Gravitas Ventures), David Geertz (Biracy), Mynette Louie (Producer, Children of Invention), Bob Moczydlowsky (Topspin), Colleen Nystedt (MovieSet), Orly Ravid (The Film Collaborative), Lance Weiler (The Workbook Project), and many more.
Poolside Chats (3): at the JW Marriot Pool at L.A. LIVE
Waiting for Superman: A Conversation on Education –Town hall meeting with Davis Guggenheim on the crisis of public education. With education reformer Geoffrey Canada (President & CEO of Harlem Children's Zone) and musician John Legend.
The Power of the Tweet – Some of Hollywood's Twitter-savvy personalities discuss life in one hundred and forty characters or less. Moderated by Ari Karpel (contributing writer, Los Angeles Times, New York Times).
Capturing L.A. – Exploring L.A.'s persona with visual artists, writers, and filmmakers who have captured it in their work. Moderated by Laurie Ochoa (co-founder, Slake Media; former editor-in-chief, LA Weekly).
Spotlight on the Image (3):
Confessions of a Shoot – Filmmakers talk about how they achieved their distinctive look, as they show clips from their films, shot on a Canon camera. Sponsored by Canon.
Technicolor: One Vision From Set to Screen – Technicolor's head of theatrical post-production, Marco Bario, leads a discussion with editor Nancy Richardson, ACE ("The Kids Are All Right," "The Twilight Saga: Eclipse") and post-production supervisor Nancy Kirhoffer ("The Prestige," "Appaloosa"). Sponsored by Technicolor.
Kodak Focus: Rodrigo Prieto – Oscar-nominated cinematographer Rodrigo Prieto will discuss and show film clips of his unconventional and innovative techniques with Kodak's Chris Russo. Sponsored by Kodak.
Coffee Talks: Will include discussions with directors, actors, composers, and screenwriters, with names to be announced.
Filmmaker Lunch Talks: Los Angeles Times staff writer John Horn hosts conversations at the Zone Perfect live.create. lounge with some of the Festival's leading directors and producers.