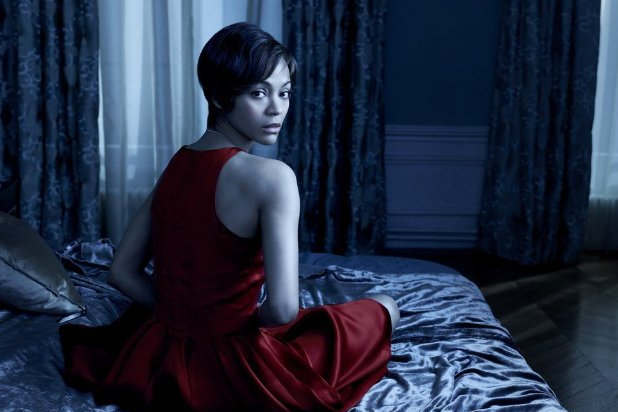 NBC's two-part remake of Roman Polanski's 1968 classic film "Rosemary's Baby" will begin haunting network television Sunday night. And apparently if viewers waste their time watching the Zoe Saldana vehicle, it will also haunt their dreams.
After all, the new version — which stars Saldana in the titular role and Patrick J. Adams as her husband — is somewhat of a nightmare, according to some of the top critics around the web.
David Hinckley of the New York Daily News gives "Rosemary's Baby" two out of five stars, saying that the miniseries genre doesn't breathe any "fresh life" into the project. "Turning a taut two-hour film into a four-hour series … too often only dilutes the tension and suspense."
See video: 'Rosemary's Baby' Screams and Cries Its Way Through First NBC Teaser
USA Today's Robert Bianco calls the remake "ill-advised" and says that it "in no way measures up to the 1968 classic." Bianco opens his review by saying, "You don't have to know the old 'Rosemary's Baby' to hate the new one, but it helps." Bianco gives it one-and-a-half stars out of four.
James Poniewozik of Time calls the pregnancy-horror story "laborious." He says that "the greater problem is Rosemary and Guy, who are as anesthetically generic as a couple in a credit-card commercial," adding that there is "little connection between Saldana and Adams."
On NPR's "Fresh Air," critic David Bianculli calls "Rosemary's Baby" "dreadful" and sums it up by saying, "To be honest, I'm not sure why NBC has remade this at all."
Also read: NBC Cancels 'Dracula' After One Season
Hank Stuever of The Washington Post says the miniseries is "surprisingly and even satisfyingly true to the old movie," but that it "isn't going to keep anyone on the edge of their seats." Stuever concludes that it's "slick and sometimes even elegant," and that Saldana "turns in a feisty and believable performance," though the script can be "remedially hokey."
Sarah Rodman of The Boston Globe says of the NBC project: "Even with actors who have done good work elsewhere, this 'Baby' is a curiously lifeless 'reimagining' with a thoroughly modern polish that actually makes the story harder to believe." She adds, "It could use a lot more devilish charm or bona fide scariness," calling even the action "mundane."
"Rosemary's Baby" will be delivered on Sunday at 9 p.m., wrapping up with a second two-hour telecast on Thursday