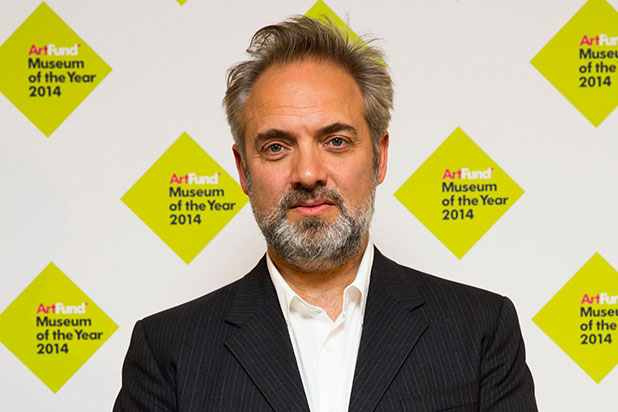 Director Sam Mendes will head the 73rd Venice Film Festival jury, organizers announced Wednesday.
Mendes, the filmmaker behind "American Beauty" and the James Bond movies "Skyfall" and "Spectre," was chosen as the president of the international jury of the competition by the Biennale di Venezia board of directors, based on a recommendation by the Festival's director, Alberto Barbera.
"I'm very honored to have been asked by Alberto to lead the International Jury for Venezia 73," said Mendes. "I've always had a strong personal connection with Venice; as a student I worked for three months at the Peggy Guggenheim Collection way back in 1984, and my happiest film festival memory is launching 'Road to Perdition' at Venice in 2002. I am thoroughly delighted to be coming back to the Lido this year and welcoming a wealth of international filmmaking talent."
Also Read: Sam Mendes to Direct Gay Talese's 'The Voyeur's Motel' for DreamWorks
Mendes made his directorial debut with 1999's Best Picture winner "American Beauty," for which he won the Academy Award for Best Director. He directed "Road to Perdition" with Tom Hanks, Paul Newman and Jude Law, "Jarhead" with Jake Gyllenhaal, "Revolutionary Road" with Leonardo DiCaprio, and the James Bond films "Skyfall" and "Spectre" with Daniel Craig.
In 2003, he founded Neal Street Productions, which produces three BAFTA award-winning TV series: "Penny Dreadful," "Call the Midwife" and "The Hollow Crown."
Also Read: 'Spectre' Director Sam Mendes Says New James Bond Movie Is an Origin Story: 'This Is Only the Beginning'
This year's festival will run from Aug. 31 to Sep. 10. On the final night of the film festival, the jury will assign the following official prizes to feature length films: Golden Lion for best film, Grand Jury Price, Best Director, Volpi Cup for Best Actor, Volpi Cup for Best Actress, Best Screenplay, Special Jury Price, and the Marcello Mastroianni Award to an emerging actor or actress.