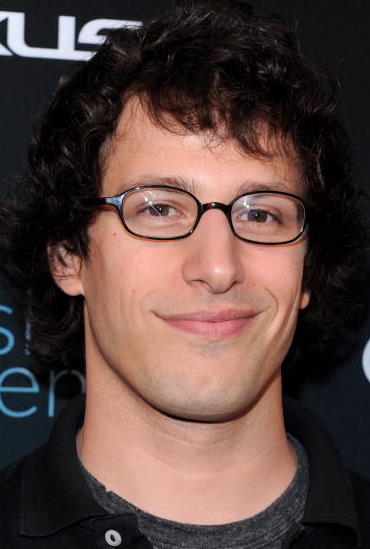 After Andy Samberg woke up to an Emmy nomination on Thursday morning (Outstanding Music and Lyrics for a Blake Lively comedy song on "SNL"), he picked up a gavel to moderate an environmental debate at Palihouse on Thursday night (photo by Getty Images).
Lexus parlayed its green cache to wrangle celebrities (and some green skeptics) to its "The Darker Side of Green" debate series, with the "Motherlover"/"D*ck in a Box" creator keeping order. While it wasn't exactly the Lincoln-Douglas debates, or even Palin-Couric, it did give the hybrid
carmaker a chance to show off its new compact CT 200h model to celebs including Ashton Kutcher, Jeremy Piven, CW co-stars Austin Nichols and Sophia Bush, and others they hope will one day drive it to an awards show.
Earlier on Thursday night, Ellen Page, Leonardo DiCaprio, Marion Cotillard and writer-director Christopher Nolan were across the pond on the same London red carpet the "Twilight" gang had walked a week earlier, for the world premiere of "Inception." (Cotillard, DiCaprio and Page on the red carpet, right; photo by Getty Images) Joseph Gordon-Levitt and Michael Caine were among those huddled inside at the premiere. The transatlantic promo schedule may have kept DiCaprio away from one of his previous co-stars.
While most of the country was lighting up grills on Sunday, the "Titanic" crew reunited to light up 100 candles for star Gloria Stuart's birthday party at the ACE Gallery. James Cameron, left (photo courtesy of Benjamin Stuart Thompson), joined the birthday girl, wife Suzy Amis Cameron and Frances Fisher to help Stuart extinguish her 4th of July "fireworks" on her actual birthday.
At the celebration of her life as an artist, Stuart displayed more than 30 of her pieces. Cameron told the holiday crowd of about 150 when he first met Stuart in 1996 for "Titanic," he found out her SAG card number is 5.
Once the town came back to life on Tuesday, singer Enrique Iglesias (photo courtesy of Chris Weeks) launched his first bilingual album by partnering with Target for a bash at MyHouse. The singer and retailer continue the recent trend of artists making content-retailer exclusivity deals. In this case, Target gets a special version of the "Euphoria" album for its stores and Target.com, while Iglesias gets the marketing push and Hollywood bash at MyHouse. Among those in attendance: "SYTYCD's" Cat Deeley and former Miss Universe Dayanara Torres.