After catching MGM's punt of the Kevin James film "The Zookeeper" earlier this month, Sony has decided to push the comedy way back to July 8, 2011.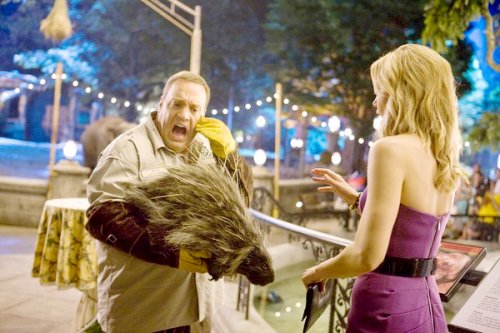 A Sony official said the movie, previously slated for Oct. 8, has screened well, and that the studio thinks it will play well as a big summer comedy.
Co-produced by Sony, MGM, Todd Garner's Broken Road Productions and Adam Sandler's Happy Madison shingle, cash-strapped MGM relinquished domestic distribution to Sony, which already had international rights.
The film stars James as a zoo staffer who presides over a host of celebrity-voiced animals, with Sandler, Cher, Jon Favreau, Sylvester Stallone and Judd Apatow lending vocal support.
With the project currently in post-production, Franc Coraci ("The Waterboy") directed the screenplay written by Nick Bakay ("King of Queens") and Scot Armstrong ("Semi-Pro," "Starsky & Hutch," "Old School").