"Succession" is back at long last. The fourth and final season of the lauded HBO series is kicking off Sunday night, but given the copious amounts of backstabbing, undercutting and verbal sparring that's gone on throughout the show's first three seasons, you'd be forgiven for forgetting exactly where things left off when we last caught up with the Roy family. That's where we come in.
Ahead of "Succession" Season 4, we've got a recap of key plot points you'll need to remember from Season 3 – specifically from that jaw-dropping finale – to make sure you're primed for the latest (and last) round of power struggles. As Tom and Greg so pointedly put it, "We hear for you."
Logan Is Selling Waystar to GoJo, and He's Cutting the Kids Out
While Season 3 found Logan (Brian Cox) and Roman (Kieran Culkin) courting tech company GoJo for an acquisition, the finale turned the tables as GoJo CEO Lukas Matsson (Alexander Skarsgard) proposed GoJo acquiring Waystar and positioning himself as the one to take over the company. He promised he would "rate" each of Logan's kids fairly, and keep those who were up to snuff.
Logan then began negotiations to accept Matsson's offer, keeping the kids out of it, which of course rankled Shiv (Sarah Snook), Kendall (Jeremy Strong) and Roman who would no longer be in line to take over. The finale ended with the kids coming after Logan, attempting to put a stop to his sale of Waystar and cut him out once and for all (they even planned a media blitz that would publicly declare Logan's health was failing), but Logan once again had the upper hand – he quietly assumed even greater control over the company's decisions. After being confronted in the finale's final moments, he cut Shiv, Kendall and Roman out of Waystar for good.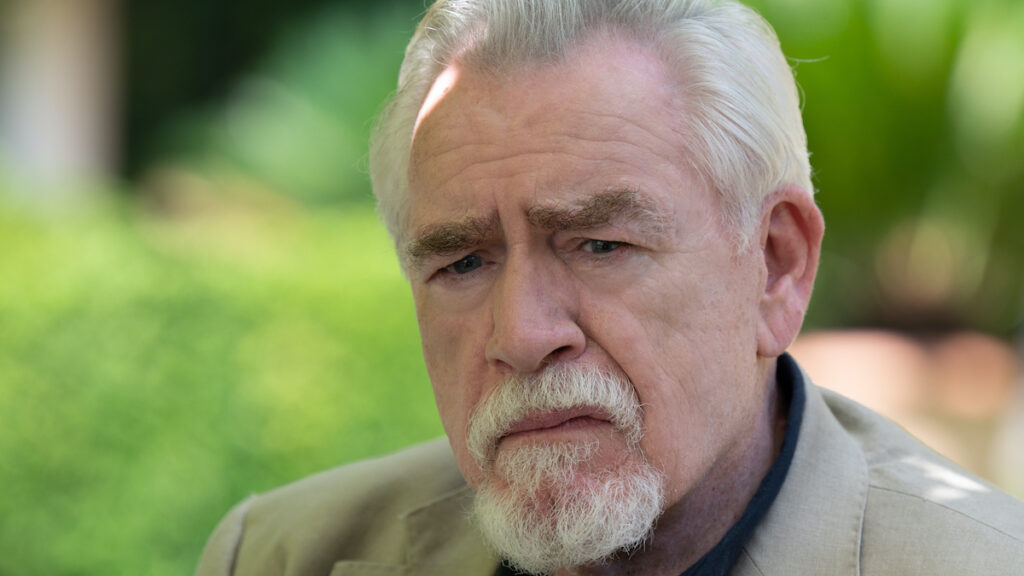 Tom and Greg Are Aligned… With Logan
While the Season 3 finale saw Shiv call Tom (Matthew Macfadyen) to ready him for the kids' takeover, Tom saw an opportunity and tipped Logan off, thus allowing him to cut the kids out of the deal. Instead of aligning with Shiv, Tom brought Greg (Nicholas Braun) into his plan, positioning the two of them to be high-level lieutenants for Logan in a Kendall/Roman/Shiv-less Waystar.
Shiv and Tom's Marriage Is Falling Apart
Why would Tom align with Greg over his wife? Besides the fact that Tom and Greg are #couplegoals, Tom's decision to go behind Shiv's back paid off something that's been a long time coming – the dissolution of their marriage. After being constantly sidelined by Shiv, and after Shiv essentially confessed to not loving Tom in a "game" of dirty talk, Tom stopped leading with his heart and made a move to get out from under her thumb and put himself on top. The Season 3 finale closed out with the image of a shocked Shiv seated, while Tom put a "comforting" hand on her shoulder, standing tall.
Kendall Is Back in the Saddle
Kendall has been struggling ever since he was involved in the young waiter's death at the end of Season 1, and Season 3 especially saw him in a really rough mental state. But after confessing his deepest, darkest secret to his siblings and getting empathy in return, we saw the old, go-getter Kendall return in the final moments of the Season 3 finale. That seems to be continuing in Season 4, so sad dog Kendall is no more. For now…
Connor and Willa Are Engaged, and Connor's Running for President
Connor (Alan Ruck), meanwhile, managed to convince girlfriend Willa (Justine Lupe) to marry him in the Season 3 finale – although she seemed to immediately regret her decision. As ever, their relationship is more transactional for her, but more important than ever as Connor is in the thick of a presidential race he has no actual chance of winning.
And that's all, folks! Tune into the "Succession" Season 4 premiere on Sunday, March 26 at 9 p.m. ET/PT on HBO and 6 p.m. PT on HBO Max.