Talk about a traffic jam.
There's the 405 North in L.A., there's the Holland Tunnel in NYC and then, from "Fast Five" to "Green Lantern" to "Cowboys and Aliens" and everything in between, there's the summer movie season of 2011.
Starting on April 29, when Universal releases its fifth "Fast and the Furious" movie, the studios will cram no less than 14 big-budget tentpoles into a time period measuring only about 12 weeks in length.
"That's a big movie every single week, and that's rare," said Chris Aronson, executive VP of distribution for Fox.
"Kids aren't going to have $14 to spend at the movies every single week," noted the executive producer of one high-profile summer sequel (who's studio asked that he not be named). "Which one of the four big movies in June is going to earn that 14 bucks, because it isn't going to be all of them."
Certainly, with the studios spending, on average, $200 million or more to make each of these tentpoles, and other $100 million plus to market them worldwide, the stakes are high.
"You have to wonder how much box-office room is there," said Vincent Bruzzese, president of the motion picture division for research firm OTX. "Could they all make $300 million? We'll celebrate if that happens, but something tells me it's not going to."
Indeed, the big movies this summer are under pressure to produce big $60 million, $70 million, $80 million-and-above domestic openings. Start out to anything less than that, and they're putting huge pressure on the foreign market to help them achieve profitability. The domestic market might just be too crowded for big second- and third-week performances.
The record number of movie ads during the Super Bowl told the story — studios, including Paramount, which has a number of big films on the summer calendar, weren't shy about ponying up $3 million a pop for 30-second commercial pods, given the Darwinian level of competition this summer.
But in this kind of summer, building huge awareness among moviegoers with big ad spending might not be the complete answer.
"I'm going to rip up tracking because it's going to be useless," Bruzzese added. "All of these films will have huge amounts of awarenesss and will be loaded toward the opening week."
Of course, the summer season is always chock-full of big releases — and the movie business could certainly use a spark, given that it's currently down 28 percent year to year.
But too much might be too much — in fact, filmmaker Jon Favreau, who will debut his Universal/DreamWorks film "Cowboys & Aliens" on July 29 into this maelstrom, told the L.A. Times that this coming summer is going to be a "bloodbath."
"There's never been a summer like this next summer," he said. "It's going to be bloody. As we were sticking tacks in a calendar we realized that this is going to be looked back upon as Omaha Beach."
No, Favreau's choice of extreme analogy wasn't meant to imply that there was a "Saving Private Ryan" sequel in the offing, but there are no less than three films produced by Steven Spielberg, including the J.J. Abrams-directed "Super 8," a third "Transformers" movie and Favreau's "Cowboys."
Not only is the summer loaded up with big filmmakers but also big sequels, with follow-ups slated for not only "Transformers" and "Fast and the Furious," but also "Pirates of the Caribbean," "The Hangover, "Kung Fu Panda," "X-Men," "Cars," "Harry Potter" and — later in August — "Final Destination."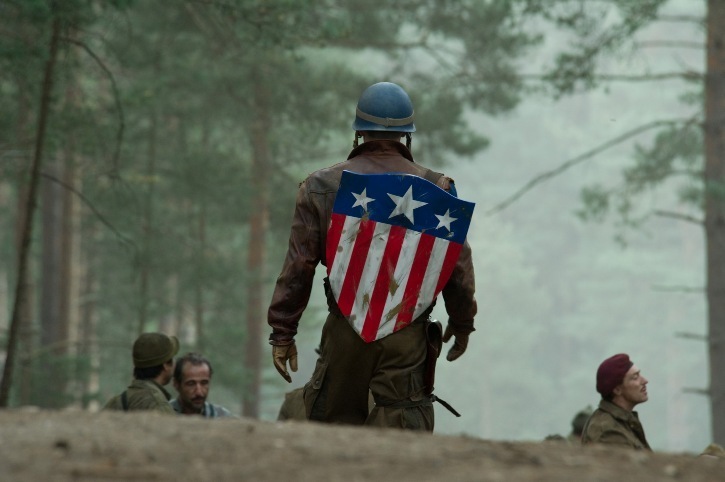 There are also franchises in the making, including Paramount's "Thor," "Captain America" and Warner's "Green Lantern."
Inbetween all these big tentpoles, there are releases such as the Sony 3D action film "Priest," which will debut May 13, inbetween "Thor" and "Pirates 4."
And there are potentially big comedies beyond "Hangover 2," with Universal's "Bridesmaids," Fox's "Mr. Popper's Penguins" and MGM/Sony's "Zookeeper" generating solid early buzz.
Some film-industry pros say this upcoming summer is no more competitive than 2009, when "The Hangover," "Up," "Star Trek," "Terminator: Salvation," "Angels & Demons," "X-Men 3," "Fast & Furious," "Transformers 2," Ice Age: 3" and "Harry Potter 6" all unfurled in a two-month span.
But there seems to be less air to breath this time around. Two years ago, for example, "Transformers 2" had three weeks of play before the next "Harry Potter" entered the fray. The space between the two franchises is only two weekends this year.
Debuting June 10, meanwhile, "Super 8" will be sandwiched between the releases of "X-Men: First Class" and "Green Lantern," with "Thor," "Pirates 4" and "Hangover 2" still in the market, too.
For many of these films, extended play beyond the first-week gross just isn't going to be an option.
While studio executives have carefully plotted out their calendars based on audience targets, the fact is, there will still be plenty of crossover demographic appeal … and some big competition with shared release dates.
For example, on April 29, Disney's "Prom" — a seminal initiative to better target teens led by former Disney Channel chief turned studio boss Rich Ross — will go head-to-head with the PG-13-rated "Fast Five."
"If I'm a 14-year-old boy, I don't want to see a movie called 'Prom,' I want to see 'Fast & the Furious 5," said one studio marketing executive. "That'll be an interesting weekend."
June 17 won't be short on competitive zeal, either, with "Green Lantern" and Fox's Jim Carrey comedy "Mr. Popper's Penguins" arriving the same weekend.
"What makes the summer interesting is that you have these new brands, like 'Thor,' 'Captain America' and 'Cowboys & Aliens' mixed in with all of those sequels," Aronson said. "[Favreau] is right in saying that it's going to be a bloodbath."
"It's a crowded summer," concurred a studio marketig official. "There's just not enough breathing room for many of these titles."
Those challenged most by the Darwinian-level of box-office competition might just be the purveyors of new intellectual property — with "Cowboys & Aliens" sandwiched between "Captain America" and Sony's "The Smurfs 3D," for example, Favreau began stumping for his movie earlier than usual.
"Jon has realized you can't be secret boy — you have to get out there," said the producer of another summer tentpole. "We're all becoming carnival barkers trying to get that elusive $14."
Universal and DreamWorks, which co-produced Favreau's genre bender that stars Harrison Ford and Daniel Craig, backed Favreau's effort with an expensive Super Bowl commercial buy on Sunday.
Make no mistake — in a summer like this one, you have to spend big to stand out.
"There's a huge risk with a movie like 'Cowboys & Aliens," noted one rival-studio distribuiton executive, commenting on the movie's lack of established brand.
Conversely, an executive backing "Cowboys & Aliens" sees things differently — with original concepts like "Inception" and "Despicable Me" succeeding at the domestic box office, and sequels like "Chronicles of Narnia 3" not producing big numbers, maybe the market is craving freshness.
Of course, we haven't even gotten to the matter of 3D screens — numbers for which still don't seem to be increasing fast enough to account for the proliferation of 3D films.
According to Technicolor, there are currently 2,965 theaters in North America that have at least one 3D screen; 2,247 of those have two or more 3D screens; and just 1,600 have three or more.
With virtually every big movie this summer coming out in 3D, will only 1,600 three-or-more-capable locations be enough?
"None of us will be satisfied," conceded Disney theatrical distribution president Chuck Viane. "We'll all do well, but we'll all bemoan the one screen we couldn't get because it was taken up by someone else."
At the end of the long summer day, as one sequel producer explained to TheWrap, not all of these tentpoles will be successful domestically. But even a floundering performance in North America amid overwhelming competition might serve a larger goal: that is, a profitable, more leisural tiered release overseas.
"Every week, the studios are going to be rolling the dice, putting everything on black," he said. "But it's a worldwide gamble, not just a North American gamble. Overseas, they can wait things out until there's less conjestion because, in many cases, they have the luxury of staggering that date."
(Brent Lang contributed to this report.)