Although many of the showcased films at the 2019 Toronto International Film Festival already have distribution, buyers are clawing at the projects up for sale, and snapping up what's left quicker than you can say Momofuku Noodle Bar.
On Friday, Bryce Dallas Howard's documentary "Dads" sold to Apple TV Plus, which was the streamer's first acquisition at the festival. IFC picked up Russell Crowe's "The True History of the Kelly Gang" on Thursday. And we're just getting started.
Ahead of the festival, many sales agents told TheWrap that they were bracing for the impact of the streaming companies, but said this year's market was "healthy" and "robust."
Also Read: Toronto Market Preview 2019: Will All the New Streamers Boost Sales?
"It's going to be an even playing field," Kristen Konvitz, an agent in the international and independent film group at ICM Partners, said. "There are a lot of films — awards-worthy, art-house, genre, etc. — and everyone is in need of compelling content and actively looking for content. It seems pretty healthy and optimistic even though it's been an uncertain year."
Here's what has sold so far, and we'll update as the sales continue to roll in:
"Sound of Metal"
Amazon Studios acquired the U.S. rights to "Sound of Metal," which stars Riz Ahmed as a heavy metal drummer who begins to go deaf and starts to question his role in life and his relationships.
Amazon is planning a theatrical release for the film that is the debut directorial feature from Darius Marder ("The Place Beyond the Pines") and also stars Olivia Cooke, Mathieu Amalric, Lauren Ridloff, and Paul Raci.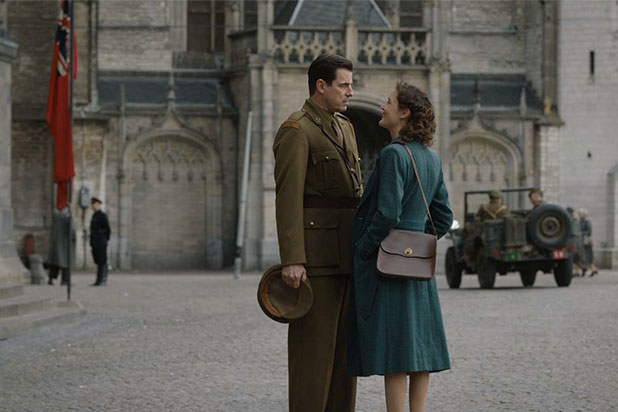 "Lyrebird"
Sony Pictures Classics acquired the film rights, including North American, to Dan Friedkin's drama "Lyrebird" out of the Toronto International Film Festival on Wednesday.
The film stars Vicky Krieps, Guy Pearce, Roland Moller and Claes Bang. "Lyrebird" follows a former Dutch resistance member (Bang), who investigates the theft of art during World War II. Mark Fergus, James McGee and Hawk Ostby wrote the script for Friedkin's directorial debut.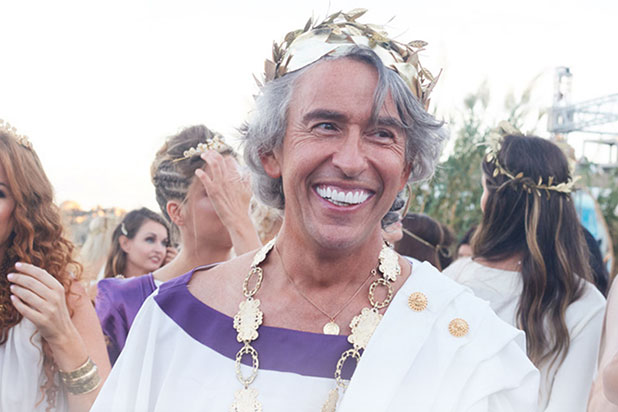 "Greed"
Sony Pictures Classics bought Michael Winterbottom's satire "Greed," starring Isla Fisher and Steve Coogan, over the weekend.
The film skewers the world of high fashion, specifically looking at the grotesque inequality between a greedy billionaire (Coogan) and the female garment workers who toil on his fashion line. Winterbottom follows the billionaire as he preps his lavish, 60th birthday party in Mykonos, all overseen by reality TV cameras, all while Syrian refugees have arrived and set up camp on the Greek shores.
David Mitchell, Shirley Henderson, Asa Butterfield, Dinita Gohil, Shanina Shaik and Sarah Solemani co-star.
"The Platform" (El Hoyo)
Netflix acquired the worldwide rights (excluding select Asian territories) to the Spanish-language thriller "The Platform" ("El Hoyo") that premiered during TIFF's Midnight Madness section at the festival.
Galder Gaztelu-Urrutia directed the film set in a dystopian future about a person who voluntarily incarcerates himself with the promise of increased social mobility upon release and who risks his life while riding a dumbwaiter to protect a meal.
Also Read: Neon Acquires 'Titane,' Latest Film From French Director of 'Raw'
"Two of Us"
Magnolia Pictures acquired the North American distribution rights to a French love story called "Two of Us." The film is the directorial debut of the France-based, Italian filmmaker Filippo Meneghetti and is the story of two older women who live across the hall from one another but have been keeping their romance secret for decades.
Magnolia is planning a theatrical release for the film in early 2020.
"Military Wives"
Bleecker Street picked up the U.S. rights to this British, feel-good drama starring Kristin Scott Thomas as a woman who leads a choir of housewives while their husbands are all deployed overseas in Afghanistan. Peter Cattaneo of "The Full Monty" fame directs the film that also stars Sharon Horgan and Jason Flemyng.
Several distributors reportedly chased "Military Wives" following its crowd-pleasing premiere at TIFF, and Bleecker Street is planning a theatrical release for the film.
Also Read: Apple TV+: Here's Everything That Will Be Available When It Debuts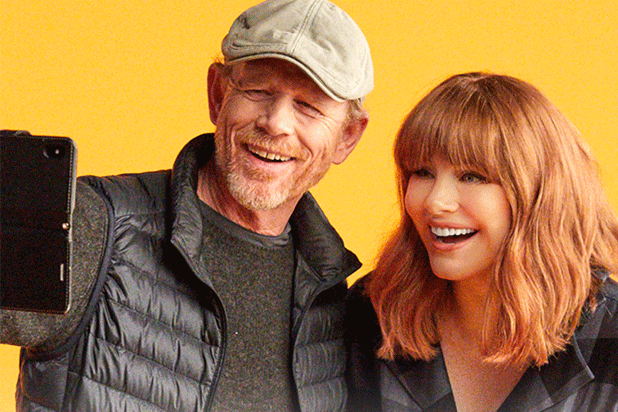 "Dads"
Apple TV Plus acquired worldwide distribution rights to the Bryce Dallas Howard documentary "Dads," ahead of its premiere at the Toronto International Film Festival.
This is the streamer's first acquisition of the festival. "Dads" is an exploration of contemporary fatherhood drawing on the testimonies of famous funnymen such as Judd Apatow, Will Smith, Jimmy Fallon, Neil Patrick Harris, Kenan Thompson, Jimmy Kimmel and Ken Jeong.
Also Read: Jason Segel, Dakota Johnson in 'The Friend' Serve Up a TIFF Tearjerker
"The True History of the Kelly Gang"
IFC Films acquired North American rights to the Russell Crowe drama "True History of the Kelly Gang" ahead of its world premiere at the Toronto Film Festival, the company announced on Thursday.
Nicholas Hoult, Charlie Hunnam and George MacKay also star in the period film directed by Justin Kurzel and written by Shaun Grant.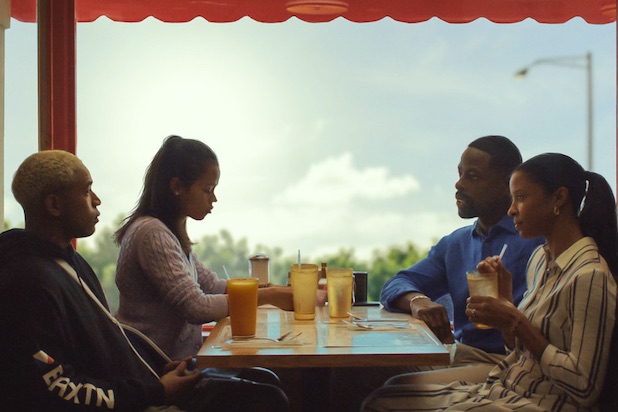 "Waves"
Focus Features and Universal Pictures picked up the international rights to "Waves," which was directed Trey Edward Shults. The film stars Kelvin Harrison, Jr., Lucas Hedges, Taylor Russell, Alexa Demie and Sterling K. Brown.
A24 has the domestic rights for the film, which will be released on Nov. 1.
Also Read: 'Once Were Brothers' Film Review: Robbie Robertson Documentary Finds the Sadness in Rock 'n' Roll
"Once Were Brothers: Robbie Robertson and the Band"
Magnolia Pictures acquired the worldwide rights to "Once Were Brothers: Robbie Robertson and The Band," which played at TIFF as the festival's opening night gala presentation. The documentary about Robertson and the classic rock group The Band is directed by Daniel Roher and is executive produced by Martin Scorsese, Brian Grazer and Ron Howard. Magnolia is planning a theatrical release for the film early next year.
"Once Were Brothers" is inspired by Robertson's 2017 bestselling memoir "Testimony" and is a confessional, cautionary and sometimes humorous tale of Robertson's young life amid the founding of The Band. The film blends archival footage and interviews with many of Robertson's friends and collaborators, including Bruce Springsteen, Eric Clapton, Van Morrison, Scorsese, Taj Mahal, Peter Gabriel, David Geffen and Ronnie Hawkins, among others.
"The Personal History of David Copperfield"
Fox Searchlight Pictures acquired the North American rights to "The Personal History of David Copperfield," a film from "Veep" creator Armando Iannucci, the studio announced in August and prior to its premiere at TIFF.
The project is a reimagined take on Charles Dickens' novel about a man whose rogue spirit carries him through a colorful life of poverty and opulence starring Dev Patel as the title character. Fox Searchlight is planning to screen "Copperfield" at the BFI London Film Festival on Oct. 2 and release it theatrically in 2020. Tilda Swinton, Hugh Laurie, Peter Capaldi, Ben Whishaw and Gwendoline Christie are among the other co-stars.