Reese Witherspoon, Viola Davis, Harrison Ford and Tilda Swinton should take the plunge into television.
And we don't mean this in a bad way.
Not only has Dustin Hoffman found a new place, along with Oscar nominee Nick Nolte, in HBO's "Luck," award-winning actors such as Glenn Close ("Damages"), Claire Danes ("Homeland"), Jessica Lange ("American Horror Story") and Alec Baldwin ("30 Rock") have all discovered that television is not just a cemetery for once-promising film careers.
It is a place for actors to reapply some luster to their faded star or find the kind of challenging work that has been shouldered out of the multiplexes by superhero films and remakes.
Also read: 6 TV Shows We Think Are Doomed
And in many cases, they emerge from their small screen stints equally in demand for film roles. For instance, Close just earned her sixth Academy Award nomination last week for "Albert Nobbs" and Baldwin has nabbed coveted roles in big movies such as "It's Complicated" and the upcoming "Rock of Ages."
Here's a look at 10 actors who would benefit from turning their back on the movies.
HARRISON FORD

Why It's Time for TV: Where have you gone Indiana Jones? It has been a decade of disappointment for the graying action star with flops like "Firewall" and "Cowboys and Aliens" making moviegoers forget what a crusty and engaging presence Ford can be in the right role.
His starring days on the big-screen are probably in the rearview mirror, but the former captain of the Millennium Falcon could find television audiences more receptive to his charms.



The Perfect Vehicle: Ford should take a page from Timothy Olyphant's marshal in "Justified," and play an ass-kicking lawman with a wry sense of humor. Even if it doesn't work, it sure beats "Hollywood Homicide."
TILDA SWINTON
Why It's Time for TV: Swinton is a critical favorite, racking up awards for her prickly turns in "Michael Clayton" and "We Need to Talk About Kevin." Yet Hollywood doesn't seem to know what to do with the ginger-haired actress, sticking her in supporting roles in the likes of "Constantine" and "The Curious Case of Benjamin Button."
It is harder and harder to get the kind of uncompromising indie films that Swinton prefers made these days, but that's not the case on television. If Swinton wants to keep the challenges coming, it's time to take a meeting with HBO.
The Perfect Vehicle: Imagine last fall's "Prime Suspect' remake with Swinton in the lead. She has the fire to make a female detective for the ages.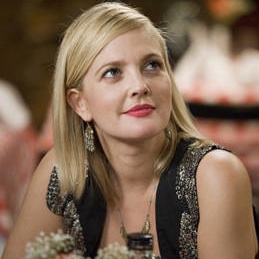 DREW BARRYMORE
Why It's Time for TV: The bubbly actress has starred in a series of romantic comedies such as "Going the Distance" and "Music and Lyrics" that were lacking in fizz. Thanks to one box office flop too many, she's next slated to co-star opposite some gray whales in "Big Miracle" — a surefire sign the sheen is off her star.
The Perfect Vehicle: She can do comedy; she can do romance; and as her Emmy nomination for the HBO movie "Grey Gardens" demonstrates, she has real acting chops to go along with her good looks. As hits like "Whitney" and "New Girl" demonstrate, there's a real appetite for shows centered on single women that, like Mary Tyler Moore before them, are just trying "to make it their own."
Also read: Shirley MacLaine Joins 'Downton Abbey' Cast
VIOLA DAVIS
Why It's Time for TV: There's a very good chance that Davis will pick up a Best Actress Oscar for "The Help" next month, which will lead to a slew of film offers. This dramatic powerhouse would be wise to turn Hollywood down flat and develop her own television series instead.
Aside from her Oscar-nominated turn in "Doubt," Davis has been criminally misused by the industry. She's been stuck playing bit roles as mayors, judges or doctors in the likes of "Law Abiding Citizen" and "Knight and Day." She deserves better.
The Perfect Vehicle: Some of Davis best work was playing a lusty comic book artist in a guest starring role in "The United States of Tara." Now that the multiple-personality drama has run its course, Davis should team up with creator Diablo Cody on a quirky new dramedy.
REESE WITHERSPOON
Why It's Time for TV: It has been an awfully long time since "Legally Blonde." Thanks to movies like "Water for Elephants," "How Do You Know," and "Rendition," the actress once seen as the successor to Julia Roberts, has failed to find another crowd-pleasing hit or awards contender.
She should concentrate less on being adorable or finding Oscar bait and return to the dark comic vein she mined so successfully in 1999's "Election."
The Perfect Vehicle: Showtime's "Nurse Jackie" and "Weeds" both do an expert job of finding the funny side of morally compromised characters. Imagine what Witherspoon could do as a pot dealer, a pill-popping nurse or — like Tracy Flick — a perky, but ruthless politician.
SUSAN SARANDON
Why It's Time for TV: Now comfortably ensconced in her mid-sixties, this still sexy star has been forced to play grannies and older wives in indie films. She hasn't had a starring role in a studio film since "Anywhere But Here,"which hit theaters over a decade ago.
That needs to change. Her contemporaries like Sally Field and Glenn Close have played complex, assertive women in shows like "Brothers and Sisters" and " Damages." Now it's Sarandon's turn.
The Perfect Vehicle: She must have anticipated our advice. Sarandon has reportedly joined Showtime's "The Big C" for a multi-episode arc next season, but this lady merits a show of her own.
Another of Sarandon's peers, Jessica Lange, was given her meatiest role in years as the loony neighbor in "American Horror Story." At the risk of spoilers, last year's season finale left the FX show in search of an entirely new cast. Paging Ryan Murphy, Sarandon would make the perfect addition to any haunted house.
SAMUEL L. JACKSON
Why It's Time for TV: Come on, have you seen his recent movies? From Nick Fury to "Snakes on a Plane," this guy has been coasting.
He's done so many paycheck roles that it's easy to forget that this is the same actor who electrified in movies like "Pulp Fiction" and "Jungle Fever." Jackson should leave the superhero and Star Wars films to other actors and rediscover his dramatic roots.
The Perfect Vehicle: With "House" looking ready to write its last prescription, there's going to be a need for a vacancy in the brilliant doctor genre. Jackson always comes across as the smartest guy in the room. Maybe it's time to do it with a stethoscope.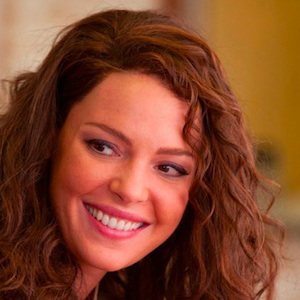 KATHERINE HEIGL
Why It's Time for TV: Two years ago, Heigl ditched "Grey's Anatomy" to concentrate on her movie career.
Bad decision. After duds like "Killers" and "Life As We Know It," she's quickly finding out that the grass isn't always greener. Hollywood only makes a handful of romantic comedies every year — and of those, the good ones can be counted on two or three digits.
The Perfect Vehicle: While hyping her latest cinematic masterwork, "One for the Money," Heigl hinted that she would be up for a return to Seattle Grace. Provided she can mend fences with "Grey's Anatomy" creator Shonda Rhimes, could a spin-off based on her character Dr. Izzie Stevens be in her future?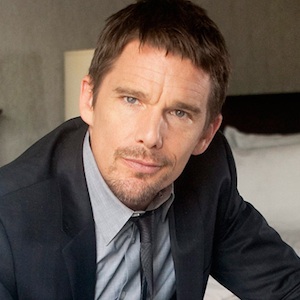 ETHAN HAWKE
Why It's Time for TV: In the right role, such as his conflicted detective in "Training Day," Hawke can be a grungy, twitchy marvel. Too often, however, Hollywood simply settles for the grunge part of the equation. For far too long, the aging heartthrob has been stuck in grade Z horror films such as "Daybreakers."



The Perfect Vehicle: Like "24" star Kiefer Sutherland, Hawke could believably carry the gun in an hour-long drama. It looks like he anticipated our advice. Fox picked up "Exit Strategy," a pilot with the actor playing the head of a CIA extraction team.
JIM BROADBENT



Why It's Time for TV: Since capturing an Oscar in 2002 for his powerful performance in "Iris," Broadbent has found himself pigeonholed as steadfast spouses in prestige schlock like "The Iron Lady" or as the supporting equivalent of draperies in big-budget films like "Harry Potter." It's time for this unconventional actor to take center stage in his own series.



The Perfect Vehicle: As Broadbent demonstrated in "Topsy Turvy" and "Gangs of New York," he's comfortable in period garb. Masterpiece has successfully reinvented itself with "Downton Abbey." There's no reason it can't have another drawing room follow-up with Broadbent as a country squire.