Updated 5:37 p.m. Sept. 16
ATO Pictures has acquired North American rights to Julian Farino's debut feature film "The Oranges," the company announced Friday.
The comedy-drama stars Hugh Laurie, Catherine Keener, Oliver Platt, Allison Janney, Alia Shawkat, Adam Brody and Leighton Meester.
It's about a young man who falls for the daughter of a family friend.
ATO plans to release the movie in 2012.
"We love this film," ATO's co-founders, Johnathan Dorfman and Temple Fennell, said in a written statement. "Julian has done a terrific job directing a dream cast in what we think is going to be one of the biggest crowd pleasers of 2012."
Olympus Pictures' Leslie Urdang and Dean Vanech and Likely Story's Anthony Bregman produced the movie, which Ian Helfer and Jay Reiss wrote.
Earlier
Updated 1:40 p.m. Sept. 15
MPI Acquires 'Americano'
MPI Media Group has acquired North American rights to "Americano," a drama starring the children of five cinema icons.
The movie stars — and was written and directed by — Mathieu Demy, the son of directors Agnes Varda and Jacques Demy. It also stars Chiara Mastroianni, the daughter of Catherine Deneuve and Marcello Mastroianni, and Geraldine Chaplin, the daughter of Charlie Chaplin.
It also stars Salma Hayak.
MPI plans a spring theatrical release, followed by DVD and VOD.
The company made the announcement on Thursday.
Demy stars as a Parisian who travels to Los Angeles to settle his late mother's affairs. While in Los Angeles, he learns that his mother was very close to a mysterious girl, so he travels to Tijuana to find her.
"We are thrilled to acquire a film which not only has a hugely compelling storyline, but an amazing cast that resonates through cinema history," MPI executive vice president Greg Newman said in a written statement. "Mathieu Demy has made a remarkable first film."
MPI acquired the French production immediately after it premiered at the Toronto International Film Festival.
MPI's Newman and Mathieu Robinet, of French distributor Bac Films, negotiated the deal.
Earlier:
Updated 10:35 p.m. Sept. 14
Luc Besson's 'The Lady' Goes to Cohen Media Group
"The Lady," Luc Besson's drama about the Nobel Peace Prize winner Aung San Suu Kyi, has sold its U.S. rights to Cohen MediaGroup less than 48 hours after its Monday night premiere.
Actress Michelle Yeoh has picked up raves for her performance as the Burmese Democracy leader, who spent close to 20 years under house arrest by the repressive military government. The film also stars David Thewlis as her husband Michael, who raised the couple's children in England while his wife was imprisoned in Burma.
Both Yeoh and Thewlis are potential Oscar nominees for the film, which was sold by the European film studio EuropaCorp.
"Luc Besson has created an amazing film and we are so fortune to be in business with EuropaCorp on 'The Lady,'" said Cohen MediaGroup CEO Charles S. Cohen in a press release announcing the acquisition.
Yeoh worked for years to bring the story to the screen, and was allowed to enter Burma to briefly meet with Aung San Suu Kyi during the film's production. The Burmese government ended the pro-democracy icon's arrest while the movie was being made — though if Suu Kyi leaves the country, she will not be allowed back in.
IFC Picks Up 3rd Title, 'Your Sister's Sister'
IFC Films acquired North American and Latin American rights to Lynn Shelton's "Your Sister's Sister" Wednesday — its third acquisition of the day.
Earlier Wednesday, the company nabbed "4:44: Last Day on Earth" and "The Incident."
Also Wednesday, Studio Canal acquired UK rights and Madman acquired Australian and New Zealand rights for the film.
The movie is about Jack, a man who is distraught over the death, one year earlier, of his brother. After he makes a scene at a memorial party, a friend, Iris, decides he should spend some time decompressing at her father's cabin on Puget Sound. Instead of finding solitude, Jack finds Iris' sister, Hannah, who is recovering from a broken heart.
Shelton wrote and directed the movie, which Steven Schardt produced.
IFC Films will release "Your Sister's Sister" theatrically in the summer of 2012.
Arianna Bocco, senior VP of acquisitions and productions for Sundance Selects/IFC Films, negotiated the deal with Submarine and Independent Film Group.
Earlier
Updated 12:35 p.m.
IFC Films Acquires '4:44: Last Day on Earth'
IFC Films is acquiring "4:44: Last Day on Earth," Abel Ferrara's movie about — as the title implies — the last day on earth, the company announced Wednesday.
The movie, which Ferrara wrote and directed, stars Willem Dafoe, Shanyn Leigh, Paz de la Huerta and Natasha Lyonne.
It's a dark picture about what happens when the planet is about to be extinct. A New York couple, played by Dafoe and Leigh, know they and the rest of humanity will die soon, and "cycle through moments of anxiety, ecstasy and torpor. As they sink into the havens of sex and art and Skype their last goodbyes in a Lower East Side apartment filled with screens bearing tiings of doom and salvation, the film becomes one of Ferrara's most potent and intimate expressions of spiritual crisis," according to IFC.
Fabula, Funny Balloons and Wild Bunch produced.
"4:44: Last Day on Earth" premiered at the Venice Film Festival this month.
Earlier
Updated 10:46 a.m.
Palisades Tartan Acquires 'This is Not a Film'
Just as the Iranian director Mojtaba Mirtahmasb iwas detained at the Tehran airport Wednesday, Palisades Tartan acquired U.S. and U.K. rights to his documentary "This is Not a Film."
Iranian officials prevented Mirtahmas from going to the Toronto International Film Festival, where he was to attend the movie's Canadian premiere.
The movie is about director Jafar Panahi.
The documentary was secretly shot on an iPhone by Panahi's friend and co-director, Mirtahmasb, and smuggled into France in a cake. It's about Panahi's day-to-day life.
Pahani supported the opposition in the country's 2009 election and has been sentenced to six years in prison. He's also been banned from filmmaking and from speaking with the foreign press for 20 years.
Directors including Joel and Ethan Coen, Francis Ford Coppola, Jonathan Demme, Jim Jarmusch, Ang Lee, Richard Linklater, Michael Moore, Robert Redford, Martin Scorsese, Steven Spielberg and others have signed a letter calling for Pahani's release.
"This film is of undeniable importance today, especially amid the current Middle-Eastern unrest," Palisades Tartan's president and CEO, Soumya Sriraman, said in a written statement.
Earlier
Updated 10:08 a.m. Sept. 14
MPI Acquires North American Rights to 'Yelling to the Sky'
MPI Media Group has acquired "Yelling to the Sky," a drama starring two of the best young actresses working today: Gabourey Sidibe and Zoe Kravitz.
The company made the announcement Wednesday.
"Yelling to the Sky" is the writing and directing debut of Victoria Mahoney, who played a reporter in the 2001 "Legally Blonde" and Felicia in the 1991 "Switch."
Sidibe is the actress who delivered a stunning performance in the title role in the 2009 "Precious." Kravitz, the daughter of musician Lenny Kravitz, is perhaps best known for playing Angel Salvadore in this year's "X-Men: First Class."
The movie is about Sweetness O"Hara, played by Kravitz, a 17-year-old New York girl who "must fend for herself in a touch neighborhood when her family falls apart."
Tim Blake Nelson ("O Brother, Where Art Thou?"), Jason Clarke ("Public Enemies") and Antonique Smith ("Notorious") also star.
MPI plans a spring 2012 theatrical release followed by DVD and VOD releases.
"Yelling to the Sky" is a Mahoney/Mulligan production. Mahoney, Billy Mulligan, Diane Houslin and Ged Dickersin produced.
Greg Newman, executive VP of MPI Media Group, negotiated the deal with Josh Braun of the sales company Submarine.
IFC Midnight Has An 'Incident'
"The Incident," a film about a group of cooks at an asylum for the criminally insane who get trapped in the locked kitchen — just on the other side of a window from the patients — during a thunderstorm, has a new home.
IFC Midnight has acquired North American rights to Alexander Courtes's movie.
Jerome Fansten wrote the film, which stars Rupert Evans, Kenny Doughty, Joseph Kennedy, Dave Legeno, marcus Garvey and Richard Brake.
Wassim Beji, Yannick Bollore, Emile Chatel, Roy Lee and Doug Davison.
Jeff Deutchman, manager of acquisitions and productions for Sundance Selects/IFC Films, negotiated the deal with Ben Weiss of Paradigm and Charlotte Boucon, sales manager at SND M6.
Earlier
Updated 4:45 p.m. Sept. 13
Magnolia Pictures Makes Its Second Toronto Acquisition
Magnolia Pictures is gobbling up movies at Toronto.
By this year's standards, at least.
The company just acquired world rights to Bobcat Goldthwaite's dark comedy "God Bless America," bringing Magnolia's acquisitions so far to … two.
It plans a theatrical release in 2012 through Magnolia's Ultra VOD program.
"God Bless America" premiered Sept. 9 at the festival.
According to Magnolia, the movie is about a "divorced and depressed man who is becoming increasingly overwhelmed and infuriated by the rampant stupidity that surrounds him: his white trash neighbors, idiot co-workers, and most of all the soul-crushing banality and omnipresence of American pop culture. Loveless, jobless, possibly terminally ill, Frank has had enough of the downward spiral of America, and with nothing left to lose, he buys a gun. Joined by a 16 year old partner in crime, he sets out to off the stupidest, cruelest, and most repellent members of society."
The movie stars Joel Murray and Tara Lynn Bar and was written and directed by Goldthwait.
Sean McKittrick and Jeff Culotta produced the Darko Entertainment movie.
Magnolia/Magnet released Goldthwait's "World's Greatest Dad," also a Darko film, in 2009.
"I'm a big fan of all of Bobcat's films, and very excited to be collaborating with him again," Magnolia/Magnet President Eamonn Bowles said in a written statement. "'God Bless America' is the revenge fantasy to end all revenge fantasies. It's a brilliant skewering of all that's despicable in American pop culture and it's his funniest film to date."
Magnet's senior VP of acquisitions, Dori Begley, and legal affairs head Chris Matson, negotiated with Cassian Elwes and Kevin Iwashina for Preferred Content. Magnolia International's Laird Adamson is handling international sales.
On Monday, Magnolia acquired "Goon," a hockey comedy.
Earlier
Updated 2:10 p.m.
Celluloid Dreams Acquires 'Greetings from Tim Buckley'
Celluloid Dreams – Hengameh Panahi's production and sales company – has acquired worldwide rights to "Greetings from Tim Buckley," the company announced Tuesday.
The movie, starring Penn Badgley, Imogen Poots, Frank Wood, Norbert Leo Butz, Jessica Stone, Bill Sadler and Frank Bello, tells the story of guitarist Jeff Buckley (left) and his life after his father's 1991 memorial concert.
"Greetings from Tim Buckley" is now shooting in New York.
In a written statement, Smuggler Films' Patrick Millings Smith said, "We are thrilled Celluloid Dreams came on board. We are truly proud of this project and knew they were the perfect partner in making sure 'Greetings from Tim Buckley' found the right home."
Smuggler Films and A-Z Productions are the production companies. Patrick Milling Smith, John N. Hart and Fred Zollo are producing.
Nate Bolotin of XYZ Films acquired the film on Celluloid's behalf.
Earlier
Updated 11:05 a.m. Sept. 13
Liddell Entertainment Nabs 'Killer Joe'
Liddell Entertainment has placed a contract on "Killer Joe."
The company has acquired U.S. rights to the black comedy starring Matthew McConaughey and Emile Hirsch and directed by William Friedkin.
Pulitzer Prize and Tony Award-winner Tracy Letts wrote the script. It's based on Letts's play.
The movie is about a 22-year-old drug dealer named Chris, played by Hirsch, who has to come up with $6,000 after his mother steals his stash. The desparate dealer learns that his mother's life insurance policy is worth $50,000, and turns to "Killer Joe," played by McConaughey. Keeping things in the family, Chris's attractive sister, Dottie, played by Juno Temple, serves as sexual collateral until the money comes in.
Thomas Haden Church and Gina Gershon also star.
Nicolas Chartier and Scott Einbinder of ANA Media Inc. produced with Voltage Pictures, Christopher Woodrow's Worldview Entertainment and Picture Perfect Corp. providing financing.
Mickey Liddell, Chad Reineke and Michael Zelman, along with CAA, which helped arrange financing for the project, negotiated on behalf of Liddell Entertainment. Votage handled the film's foreign sales.
Earlier
Updated 11:25 p.m. Sept. 12
Magnolia's Magnet Releasing Picks Up 'Goon'
Magnet Releasing — Magnolia Pictures' genre division — thinks it's scored a goal with "Goon."
The Cuban/Wagner Company has acquired U.S. rights to "Goon," a hockey comedy starring Seann William Scott, Jay Baruchel, Liev Schreiber and Alison Pill. The company plans to release the movie in early 2012.
Published reports place the sale at around $2 million.
"Goon" is about a bar bouncer, played by Scott, who doesn't get along well with his ultra-smart family. Ultimately, he leads a group of underperforming athletes to glory in a minor league hockey team — and beats up everything in his way.
In a written statement, Magnolia/Magnet's president, Eamonn Bowles, said, "'Goon' is a pucking blast. It's a complete crowd pleaser that has all the elements of a future comedy classic."
Baruchel wrote the movie with "Superbad" and "Pineapple Express" writer Evan Goldberg. It's based on the book "Goon: The True Story of an Unlikely Journey into Minor League Hockey," by Adam Frattasio and Doug Smith.
Michael Dowse directed.
Earlier
Updated 4:20 p.m. Sept. 12
Juan Carlos Fresnadillo to Direct Remake of 'Highlander'
Juan Carlos Fresnadillo seems to be making a career out of directing remakes of cult films.
In April, Relativity attached the Spanish director to its reboot of "The Crow." Monday, Summit announced that it has brought him on to "Highlander."
The project has some impressive backing. "I Am Legend's" Neal H. Moritz — among the best producers in Hollywood — is producing with Peter Davis, Enrique Lopez Lavigne and Belen Atienza.
RCR Media Group is co-financing.
"Highlander" is a reimagination of the 1986 cult classic about an immortal Scottish swordsman.
Summit acquired remake rights from Davis-Panzer Productions Inc. in May, 2008. Production is scheduled to begin in the spring of 2012.
Fresnadillo is best known for his 2007 "28 Weeks Later." His "Intruders" is premiering at the Toronto International Film Festival.
Updated 2:25 p.m. Sept. 12
Film Movement Acquires Brazilian Movie 'Historias'
Film Movement has acquired "Historias," a drama from Brazilian filmmaker Julia Murat, the company announced Monday.
The Portuguese-language relationship drama is set in a small village that time seems to have passed by.
Murat's debut feature received a standing ovation after its screening in Toronto.
It has a theatrical opening in the second quarter of 2012 with a limited national roll-out to follow. It also has a day-and-date video on demand premiere.
Film Movement's president, Adley Gartenstein, and VP of acquisitions and distribution, Rebeca Conget, negotiated the deal with Pierre Menahem and Juliette Lepoutre, of MPM Film – "Historias's" co-producer.
Lepoutre, Lucia Murat, Julia Solomonoff, Felicitas Raffo and Christian Boudier produced.
Earlier
Updated 12:32 p.m. Sept. 12
CBS Films Closes Biggest Deal of Toronto
CBS Films has closed on the biggest deal of Toronto, acquiring "Salmon Fishing in the Yemen."
Audiences were extremely enthusiastic at the comedy's premiere Saturday, and several companies bid aggressively.
Ewan McGregor, Emily Blunt and Kristin Scott Thomas star.
Earlier
Updated 11:07 a.m. Sept. 12
Splendid Acquires Rights to 'The Day'
Even before its first screening at Toronto, Splendid has acquired the German-speaking Europe and Benelux rights to "The Day," an action thriller set in a post-apocalyptic world.
Content Film is representing international rights.
Shawn Ashmore ("X-Men" trilogy), Ashley Bell ("The last Exorcism"), Michael Eklund ("The Divide") Cory Hardrict ("Battle Los Angeles," "Gran Torino"), Dominic Monaghan ("The Lord of the Rings," "Lost") and Shanyn Sossamon ("A Knight's Tale," "Rules of Attraction").
Doug Aarniowkowski directed the movie, which Luke Passmore wrote and Guy A. Danella produced.
The movie is a day-in-the-life story about a 24-hour period in which five survivors of an open war against humanity are lost and on the run.
FilmNation Buys Guy Hibbert Thriller Script
FilmNation Entertainment has acquired Guy Hibbert's script "Eye in the Sky," a thriller about what happens when a drone missile is dropped on a house in East Africa, the company announced Monday.
Oliver Hirschbiegel, who directed Hibbert's "Five Minutes of Heaven," starring Liam Neeson, will direct.
The script tells the stories of a group of people in different countries as they are affected by the decision to shoot the missile at the house.
In a written statement, Hirschbiegel said he was drawn to the subjet of contemporary warfare and its detachment from real life. He called it "a wild ride focusing on 20 people in different countries and how their decisions impact a street corner somewhere in Nairobi. It's a story I haven't seen told before on screen."ll produce with the company's executive VP production, Karen Lunder. Stephen Wright also will produce.
FilmNation's president of production, Aaron Ryder, said in a written statement that he has wanted to work with Hirschbiegel for some time.
FilmNation acquired the rights from BBC Films. Zoe Brown brokered the deal for the BBC and Alison Cohen negotiated for FilmNation.
Earlier
Updated 3 p.m. Sept. 11
CBS Films Closing in on Festival's Biggest Get
It's looking more and more like CBS will make the biggest deal of the Toronto International Film Festival — acquiring the comedy "Salmon Fishing in Yemen."
Individuals close to the seller say the comedy, directed by Lasse Hallstrom, will fetch more than $5 million, and that they expect the deal to close soon.
Other individuals set the price closer to $4 million.
In either case, it will be a significant purchase for CBS.
Summit also was aggressively bidding.
The comedy premiered to an extremely enthusiastic response at the festival Saturday night.
UTA represented domestic rights. Lionsgate International is releasing the film in Britain and is handling other international sales.
Earlier:
CBS Films may be on the verge of acquiring "Salmon Fishing in the Yemen," a British comedy by a Swedish director, but it'll have to get past Summit, The Weinstein Company and several others,.
The companies are in negotiations to buy the film, but as of shortly after 2 p.m. Sunday, no deal had been completed.
In "Salmon Fishing in the Yemen," Ewan McGregor plays a British fisheries scientist who, as the title implies, introduces salmon fishing to the waterways of Yemen. He is encouraged to do so by a sheik who believes that fishing helps people build a spiritual bond with nature. Emily Blunt and Kristin Scott Thomas also star.
The comedy, written by Simon Beaufoy and directed by the Swedish director Lasse Hallstrom ("My Life as a Dog," "What's Eating Gilbert Grape," "The Cider House Rules"), is based on Paul Torday's novel.
Paul Webster produced the BBC Films movie.
Earlier
Updated 3 p.m., Sept. 11
Myriad Pictures Gets in a 'Knife Fight'
Myriad Pictures will handle international sales for "Knife Fight," a political drama directed by Academy Award-winning documentarian Bill Guttentag and written by Guttentag and former White House adviser Chris Lehane.
Rob Lowe (right) – whose "West Wing" experience taught him a thing or two about playing politicians – stars with "Modern Family" and "Horrible Bosses'" Julie Bowen, "Sucker Punch's" Jamie Chung, "Matrix" trilogy's Carrie-Anne Moss, "Will & Grace's" Eric McCormack and "The West Wing's" Richard Schiff.
The movie is the first feature script for Lehane, whom The New York Times once called "the master of the political dark arts."
As might be expected out of a guy who was press secretary to Al Gore during the vice president's presidential campaign, the story is about three political campaigns. Rob Lowe is a crisis manager in the middle of dirty campaigns, Chung is his smart administrative aid and Bowen is an ambitious reporter who sleeps her way to stories.
Guttentag has won two Academy Awards, both for Best Documentary, Short Subjects. He won for the 2003 "Twin Towers" and the 1988 "You Don't Have to Die." He also directed and produced the 2007 mockumentary "Live!"
Guerrino De Luca, of delucafilms, and Daniel Davila and Catherine Davila of Davisidero Pictures produced "Knife Fight."
Myriad's director of development, Ari Haas, brought the project to Kirk D'Amico's company, which plans to create a trailer for November's American Film Market.
"Knife Fight" will be ready to screen for the 2012 festival season.
Myriad plans to create a trailer for the American Film Market in November. The film will be ready to screen for the early 2012 festival season.
Earlier
Updated 11:05 a.m. Sept. 10
Davis Films Acquires Rights to Japan's Longest-Running Manga
Davis Films has acquired film rights to "Golgo 13," the longest-running manga in Japan.
Davis Films owner Samuel Hadida made the announcement Saturday.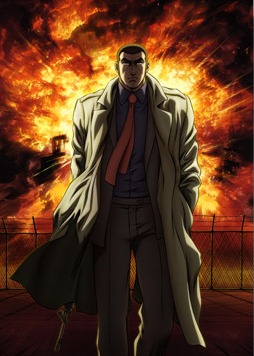 In the graphic novels, Golgo 13 is another name for Duke Togo, a professional assassin with spectacular combat skills and a strict personal code of ethics. He's a creation of the manga legend Takao Saito, who writes and illustrates.
"Golgo 13" has been running for more than 40 years. It has been made into four movies – two live action, two animated, a television series and video games. The manga, introduced in 1968, has sold more than 200 million copies.
In a written statement, Hadida said, "We are unbelievably excited about this great property, and the opportunity to bring it to the big screen. I have long admired Takao Saito's great work as one of the top gekiga style artists. We are looking forward to bringing his style sensibilities and this great character to worldwide film audiences."
Davis Films is expert at adapting Japanese media. It adapted "Crying Freeman," "Silent Hill" and the "Resident Evil" movies.
Earlier
Updated 10:45 a.m. Sept. 10
Pacific Northwest Pictures Acquires 'Atlas Shrugged Part 1'
"Atlas Shrugged" is going Canadian.
Pacific Northwest Pictures has acquired Canadian rights to "Atlas Shrugged Part 1." Michael Taylor, co-president of Pacific Northwest's partner company Cross Country Entertainment, made the announcement. Cross Country Releasing will distribute.
The movie is based on Ayn Rand's novel. Brian Patrick O'Toole and John Aglialoro wrote the screenplay.
"Atlas Shrugged Part 1" is about Dagny Taggart, a railroad executive played by Taylor Schilling, and Hank Reardon, a steel magnate played by Grant Bowler. It follows the two "as they attempt to transform their industry amidst governmet unrest and the mysterious systematic disappearance of some of the great thinkers, scientists and artists from their society," according to Cross Country.
Anything Rand-related is political. Rand founded the Objectivist philosophy, which is all about individuality and responsibility to one's self. She has become a favorite of the Tea Party movement.
Keeping with the political theme, "Atlas Shrugged Part 1" was released in the United States on tax day – April 15, 2011.
Myriad's Kirk D'Amico serves on the boards of Pacific Northwest and Cross Country.

Earlier
Updated 9:45 a.m. Sept. 10
Sundance Selects Picks Up Christophe Honore's 'Beloved'
Sundance Selects has picked up Christophe Honore's romantic musical drama "Beloved," a sweeping movie that follows a mother's and daughter's misadventures in love.
The film stars Catherine Deneuve and her real-life daughter, Chiara Mastroianni, and spans three decades.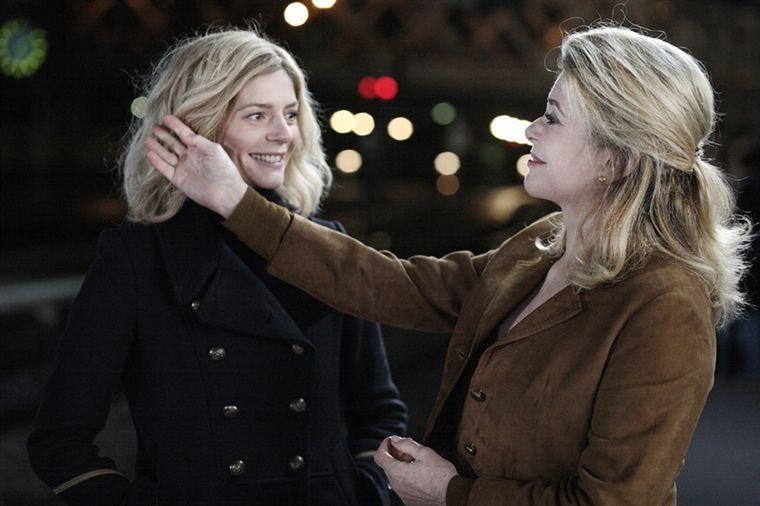 Honore wrote and directed the movie, which also stars Ludivine Sagnier, Louis Garrel, Paul Schneider and Milos Forman.
Sundance Selects has previously partnered with Honore on "Dans Paris," "Love Songs," "La Belle Personne" and "Making Plans for Lena."
In a written statement, Sundance Select's president, Jonathan Sehring, said, "'Beloved' is a one-of-a-kind film featuring some of the world's great actors including thephenomenal pairing of Catherine Deneuve, her daughter Chiara Mastroianni and Ludivine Sagnier. Christophe Honore has made his most accomplished film filled with the joy of cinema. We're happy to be working with him for the 5th time and with Pascal Caucheteaux and Why Not Productions and believe this will be his most successful film."
Why Not Productions, France 2 Cinéma, Sixteen Films and Negativ produced with the participation of Canal + France.
Earlier
Updated 4:45 p.m. Sept. 9
Fox Searchlight Takes Rights to NC-17 'Shame'
Fox Searchlight has acquired domestic rights to "Shame," a drama starring Michael Fassbender and Carey Mulligan and plans to release it this year.
The movie is one of the hottest projects at the Toronto International Film Festival.
It's also a gamble for a major — or a major-affiliated — studio: Fox is an MPAA company, so the movie will have to be rated. And it is almost certain to get an NC-17.
The film an "intimate and provocative drama" about Brandon, "a New Yorker who shuns intimacy with women but feeds his desires with a compulsive addiction to sex," according to Fox Searchlight. "When yhis wayward younger sister moves into his apartment stirring memories of their shared painful past, Brandon's insular life spirals out of control."
Steve McQueen directed the movie and wrote it with Abi Morgan.
It's a See-Saw Films production for Film4 and U.K. Film Council. It was produced by Iain Canning and Emile Sherman.
HanWay Films is handling international sales.
Fox Searchlight's executive VP of worldwide acquisitions, Sony Safford, senior VP of business affairs Megan O'Brien, VP of acquisitions Ray Strachie negotiated the deal for Fox Searchlight. Thorsten Schumacher and Claire Taylor of HanWay Films negotiated for the filmmakers.
Earlier
Updated 4:10 p.m. Sept. 9
Image Entertainment Grabs 50 Cent Movie
The rapper 50 Cent is taking some cues from Adrien Brody and Christian Bale — and losing all kinds of weight for a film role.
Image Entertainment liked what it saw enough that the company has acquired "All Things Fall Apart," which stars 50 Cent and Ray Liotta. Mario Van Peebles directed and co-stars.
50 Cent, whose real name is Curtis Jackson, plays a college football star who's on his way to winning a Heisman Trophy when he is diagnosed with a tumor inches from his heart. 50 Cent lost 80 pounds for the role.
Image acquired the rights from Hannibal Pictures just before the Toronto International Film Festival began and has slated the movie for a theatrical release early in 2012.
50 Cent and Randall Emmett of Cheetah Vision Films produced "All Things Fall Apart."
The movie has played at the Miami International Film Festival, the Atlanta Film Festival, the Aruba International Film Festival and the Peachtree Village International Film Festival in Atlanta.
Earlier:
Samuel Goldwyn Makes First Acquisition of TIFF
Samuel Goldwyn Films has beaten out IFC, Magnolia, Sony Pictures Classics and Music Box to make the first acquisition of this year's Toronto Film Festival.
The company bought North American rights to "Diana Vreeland: The Eye Has To Travel," a documentary about the late fashion editor of Harpers Bazaar.
Goldwyn slated the movie for a 2012 release.
Lisa Immordino Vreeland, who is married to the fashion icon's grandson, directed the movie. Her co-directors are Bent-Jorgen Perlmutt and Frederic Tcheng, who edited "Valentino: The Last Emperor."
According to Samuel Goldwyn Films, "Diana Vreeland: The Eye Has to Travel" is "an intimate portrait and a vibrant celebration of one of the most influential women of the 20th century, an enduring icon whose influence changed the face of fashion, beauty, art, publishing and culture forever. During her 5-year reign as the 'empress of fashion,' she launched Twiggy, advised Jackie O and coined some of fashion's most eloquent proverbs."
Peter Goldwyn, the company's head of acquisitions, and Ian Puente, its VP business development and general counsel negotiated for Goldwyn. Josh Braun and David Koh of Submarine negotiated on behalf of the filmmaker.