A "Tree" movie is coming to the Cannes Film Festival after all, but it won't be Terrence Malick's "Tree of Life," which the festival had clearly hoped would be ready in time to show.
Instead, director Julie Bertucelli's "The Tree," which stars Charlotte Gainsbourg (below) and Martin Csokas, has been added as the festival's closing-night selection.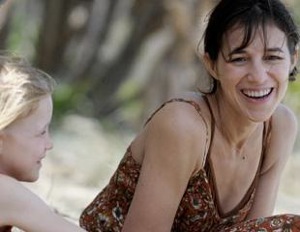 The film, shot in Australia and made in English, deals with a mother and her four children attempting to cope with the death of her husband, who has a heart attack and crashes his car into a huge tree that stands in their garden. It is based on the Judy Pascoe novel "Our Father Who Art in a Tree."
This is Bertucelli's second feature. Her first, "Depuis qu'Otar est parti … " ("When Otar Left"), won the Critics Week Grand Prize and the Grand Golden Rail at Cannes in 2003, as well as France's Cesar Award for Best First Work.
The film will screen immediately after following Cannes' closing-night awards ceremonies on May 23. Kristin Scott Thomas will serve as emcee