Is it time for Uncle Sam to go Hollywood?
With the exodus of film and TV production to foreign shores — and with the states' incentives plans frequently out-gunned by countries outside the U.S. — there is some thought that it may be time for the federal government to step in.
The idea of the federal government helping out Hollywood while it is drowning in red ink is sure to raise hackles in some quarters. But filmmaker Michael Moore, for one, thinks it's an idea whose time has come. And he's not alone.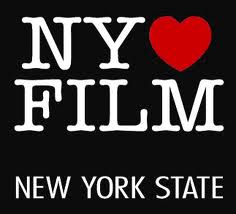 "That is one good thing the government can do in terms of being helpful and supportive, whether it's filmmaking or other artistic endeavors," Moore told TheWrap.
And he added, it's also time for the states to stop fighting each other with differing tax-incentive plans. "I've always opposed New Mexico against North Carolina, or Michigan against L.A. I don't like that. It's not right. We're Americans."
Moore is not alone.
There are reasons to keep TV and film production from going abroad. The industry provides more than 2.4 million American jobs and adds nearly $180 billion to the U.S. economy annually and $15 billion in federal and state taxes, according to the Motion Picture Association of America.
Joe Chianese, executive VP at showbiz payroll giant Entertainment Partners Financial Solutions, believes the idea of getting the feds involved makes sense.
"You watched the debates and heard both President Obama and Gov. Romney talking about how it's all about jobs, and they talked about how the manufacturing industry has basically been lost to overseas," Chianese told TheWrap. "Well, we're looking at the same sort of situation with the TV and film industry if something isn't done."
As he spoke to TheWrap, Chianese was about to set off for Japan, where government and film-industry officials were considering an incentive program that would align them with the more than 30 foreign countries trying to lure U.S. entertainment productions.
Also read: It's D-Day for California TV, Film Tax Credits: But How Essential Are They?
"You can't blame filmmakers for taking their business elsewhere," he said. "They're taking their work overseas for the same reasons manufacturers are: It's cheaper."
Until recently, the federal government provided some help. Section 181 of the current tax code lowered the cost of capital for domestic film and TV production by providing immediate expensing on the first $15 million of production costs. To be eligible, 75 percent of the production had to occur in the U.S.
But it expired at the end of 2011.
California Republican Congressmen David Dreier has co-authored legislation to bring 181 back for another two years, but it is mired in Congress, along with a number of other tax-law extensions.
"Jobs are our No. 1 priority, and this bill will help more people find good jobs in California and across the U.S.," said Dreier, who represents much of the San Gabriel Valley. "We need to create an environment that will keep entertainment productions here so that caterers, makeup artists and other small businesses that support them can create jobs too."
Amy Lemistch, executive director of the California Film Commission, shares the world view on keeping show business here.
Also read: Gov. Brown Signs California TV, Film Tax Credit Extension
"We see California's runaway production problem as a global issue," she told TheWrap "not a state vs. state issue. People are going to the U.K. and Canada [which offers federal and provincial incentives] as much as they are going to other states."
Smaller nations like Sri Lanka have begun offering breaks, and others like New Zealand have ramped up state-of-the-art production infrastructures. Even Iceland recently lured the HBO series "Game of Thrones" and the feature films "Noah" and "Prometheus" (left).
Particularly galling to California Film Commission officials is when productions set in the state are lured overseas. Recent examples would be the now-canceled Fox TV series "Alcratraz" and the L.A.-set movie "This Means War," both of which shot in Vancouver.
Unlike Moore, Chianese, a tax specialist who worked with the commission when it was crafting its credits program, sees the federal incentives coming on top of state credits, rather than replacing them.
"You add, say, a 15 percent jobs credit, where companies would get 15 percent of the salary of every hire they make," he said. "Add that on top of, say, the 25 percent credit California offers, and you're up to 40 percent credit. That would make a real difference when it comes to keeping entertainment jobs here."
Chianese said he'd be willing to see Section 181 go away in favor of more direct and immediate incentives. But with Obama and Congress focused on cutbacks and new taxes to pare down the national debt before the end of the year, the timing's not good now.
It will always be an uphill fight, particularly with the House of Representatives controlled by the budget-conscious GOP.
"You'd face the same question you always do with incentives, which is: Why favor one industry over another?" Chianese said.
Not to mention major blowback from the segments of the right, which see liberal politicians as too tied to Hollywood already.
As for state credits, Hollywood breathed a sigh of relief in late September when California Gov. Jerry Brown signed a two-year extension of the state's film and TV production-tax credit program. But no one expects it to be a game-changer when it comes to California's fight to remain the world's production capital.
New York, for example, is offering 30 percent tax credits, has $420 million available and recently added a 25 to 30 percent credit for post-production work. By comparison, California offers a 25 percent credit, has just $100 million available and has tougher eligibility rules.
Still, Lemisch said, the extension was critical.
"It sends a signal to the production community that California is committed in the short and long term," she said. That's vital, she pointed out, especially for the producers of TV dramas, which are the most desirable shows to land because they're typically an hour long and shoot multiple episodes.
California's output of TV dramas fell more than 11 percent last year, while While New York was hitting record production levels.
California does have some built-in advantages that aren't going away. If you're based in Hollywood, staying here can be cheaper than going out of state even with incentives, because you're not paying to ship equipment and transport crews. The state's infrastructure of studios and post-production facilities is still the most extensive.
But that doesn't mean other states aren't beating California to the production punch.
North Carolina — which made headlines when it enticed the feature film "Battlefield Los Angeles" to shoot there instead of in L.A. — is very busy these days. The first "Hunger Games" was filmed there, as was "Iron Man 3.' NBC's new drama "Revolution" (right) and Showtime's "Homeland" are in production there now.
Georgia, too, has seen a recent surge in feature filming. Paramount's "Flight," Fox's "Parental Guidance" and Warner Bros.' "Trouble With the Curve" all shot there.
Steve Pond contributed to this report