It's pilot season — when broadcast networks decide which of dozens of prospective shows should become full-fledged series.
TheWrap's complete network pilot guide will keep you up to speed on the status of every project under consideration by ABC, CBS, FOX and NBC. In cases where they've already ordered a show to series, we'll say so.
Check back often for regular updates.
The CW: Drama
ABC COMEDY
FOUR RIVERS 
Writer(s): Sherry Bilsing-Graham, Ellen Kreamer
Director: Tristram Shapeero
Studio: ABC Studios
Logline: Rebecca left her family's Texas ranch years ago to work at an upscale hotel in New York, but after being promised ownership of the ranch by her smooth-talking cowboy dad Beau, she's back and ready to utilize her big city tactics to turn their rustic ranch into a destination spot oozing Southern hospitality. Getting her siblings to fall in line with her vision will be the real thorn in Rebecca's side. And that's going to be even harder once Beau reveals a life-changing family secret. (Single camera)
Cast: Annaleigh Ashford, John Larroquette, Stephanie Styles, Andrew Keenan
THE GREATEST AMERICAN HERO
Writer(s): Rachna Fruchbom
Producer(s): Nahnatchka Khan, Mandy Summers, Tawnia McKiernan
Director: Christine Gernon
Studio(s): 20th Century Fox Television, ABC Studios
Logline: Inspired by the 1980s TV show of the same name, "The Greatest American Hero" centers around Meera, a 30-year-old woman who loves tequila and karaoke and has spent her life searching and failing to find meaning, much to the chagrin of her traditional Indian-American family. An inexplicable event occurs that will change the course of Meera's life forever: She is entrusted with a super suit to protect the planet. Meera may have finally found purpose, but the world has never been in more unreliable hands. (Single camera)
Cast: George Wendt, Hannah Simone, Gia Sandhu, Zenobia Shroff, Shoniqua Shandai, Dennis Andres, Humphrey Ker, Ellie Reed
MAN OF THE HOUSE
Writer(s): Frank Pines, Vijal Patel
Producer(s): Gail Berman, Joe Earley, Kerry Washington, Pilar Savone
Studio(s): ABC Studios, The Jackal Group
Logline: A multi-camera hybrid family comedy about two recently divorced sisters who decide to move in together to raise their kids under one roof. The oldest kid and only son is left to figure outwhat manhood means in a world where he's now completely surrounded by females. (Hybrid)
Cast: Alyson Hannigan, Jake Short, Leslie Bibb
MOST LIKELY TO
Writer(s): Diablo Cody
Producer(s): Greg Berlanti, Sarah Schechter
Director: Pam Fryman
Studio(s): Berlanti Productions, Warner Bros. Television
Logline: In high school, Liz Cooney had everything and Markie McQueen had nothing. Twenty years later, they're reunited under the same roof as single moms and unlikely housemates. (Multi-camera)
Cast: Yvette Nicole Brown, Lesli Margherita, Laya DeLeon, Ashton Arbab, Mia Allan, Ella Allan
SINGLE PARENTS
Writer(s): JJ Philbin
Producer(s): Liz Meriwether, Katherine Pope
Director: Jason Winer
Studio(s): 20th Century Fox Television, ABC Studios
Logline: A group of dysfunctional single parents lean on each other as they raise their kids, look for love, and ultimately realize survival is only possible with the help of each other. (Single camera)
Cast: Jake Choi, Taran Killam, Leighton Meester, Brad Garrett, Kimrie Lewis, Marlow Barkley, Tyler Wladis, Sadie Hazelett, Grace Hazelett, Devin Campbell
STEPS
Writer(s): Kristin Newman
Producer(s): David Hoberman, Todd Lieberman, Laurie Zaks, Pontus Edgrenn, Felix Herngren
Director: Todd Holland
Studio(s): ABC Studios
Logline: Four adults in three houses raise three kids after two divorces… together. Based on the Swedish format, "Bonus Family." (Single camera)
Cast: Barry Rothbart, Ginnifer Goodwin, Kyle Bornheimer
UNTITLED BOBBY BOWMAN PROJECT
Writer(s): Bobby Bowman
Producer(s): Dawn Ostroff, Jon Koa, Greg Walter, Kari Lizer
Director: Ian Fitzgibbon
Studio: ABC Studios
Logline: Inspired in part by Bobby's childhood growing  up with a father with mental illness, this uplifting single camera comedy features a dysfunctional family that perseveres despite their differences and finds happiness in unexpected places. (Single camera)
Cast: Brooke Elliott, Lilla Crawford, Carson E. White, Brenna D'Amico, Johnny Sneed, Will Kindrachuk
UNTITLED JUSTIN NOBLE PROJECT
Writer(s): Justin Noble
Producer(s): Aaron Kaplan, Dana Honor, Will Gluck, Richard Schwartz, Wendi Trilling, Kat Dennings
Director: Will Gluck
Studio(s): CBS Television Studios, ABC Studios
Logline: Based on the book and blog "How May We Hate You," this workplace ensemble comedy centers on two guest service associates at a high-end resort and the co-workers and guests that they're stuck with for eight to 16 hours a day. (Single camera)
Cast: Kat Dennings, Elizabeth Ho, Angela Kinsey, Derek Richardson, Jason Michael Snow, Nicole Byer
UNTITLED TIM DOYLE
Writer(s): Tim Doyle
Director: Randall Einhorn
Studio(s): ABC Studios
Logline: Set in the 1970s, an Irish-Catholic family with a working-class dad, traditional mom and eight boisterous sons navigates changes big and small during one of America's most turbulent decades. (Single camera)
Cast: Michael Cudlitz, Mary McCormack, Jack Gore, Sam Straley, Caleb Martin Foote, Christopher Paul Richards, Sawyer Barth, Andy Walken, Santino Barnard
ABC DRAMA
A MILLION LITTLE THINGS
Writer(s): DJ Nash
Producer(s): Aaron Kaplan, Dana Honor
Director: James Griffiths
Studio(s): ABC Studios, Kapital Entertainment
Logline: A dramedy about a group of friends who, for different reasons and in different ways, are all stuck in their lives, but when one of them dies unexpectedly, it's just the wake-up call the others need to finally start living.
Cast: David Giuntoli, Romany Malco, Christina Ochoa, Anne Son, Christina Moses, James Roday, Allison Miller, Stephanie Szostak, Tristan Byon, Lizzy Green
FALSE PROFITS
Writer(s): Kayla Alpert
Producer(s): Jason Reed, Sabrina Wind
Director: Paul McGuigan
Studio(s): ABC Studios
Logline: "False Profits" follows a team of down-and- out women in suburban Arizona as they fight their way to the top of the cutthroat world of a multi-level marketing cosmetics business.
Cast: Kosha Patel, Kapil Talwalkar, Bellamy Young, Shelley Hennig, Vanessa Williams, Mark L. Young, Ben Lawson, Marcus Coloma
THE FINEST
Writer(s): Pam Veasey
Producer(s): Robin Roberts, Regina King
Director: Regina King
Studio(s): ABC Studios
Logline: A drama that explores the lives of five African-American sisters, all officers in the NYPD, as they face the challenges of their high-risk jobs while juggling the responsibilities of marriage, motherhood and family.
Cast: Amirah Vanh, Tisha Campbell-Martin, Frances Turner, Michael Beach, Zoe Robins, Aubin Wise, Eric Balfour, Dorian Missick, Gerard Celasco, Leigh-Ann Rose
THE FIX
Writer(s): Elizabeth Craft, Sarah Fain, Marcia Clark
Producer(s): David Hoberman, Todd Lieberman, Laurie Zaks
Director: Larysa Kondracki
Studio(s): ABC Studios
Logline: After losing the biggest case of her career and being shredded by the media, former prosecutor Maya Travis has left Los Angeles for a quiet life in rural Oregon. Eight years after her devastating defeat, the murderer strikes again, forcing Maya to return to Los Angeles to confront him one more time. Will she play by the rules, or will she do whatever it takes to get him behind bars? Part legal thriller, part confessional, part revenge fantasy. Always riveting.
Cast: Merrin Dungey, Breckin Meyer, Mouzam Makkar, Scott Cohen, Marc Blucas, Robin Tunney, Adam Rayner, Alex Saxon
FOR LOVE
Writer(s): Michael Cooney
Producer(s): Kim Moses
Director: John Dahl
Studio(s): ABC Studios
Logline: Five years ago, Hope Castille's fiancé was killed. This morning, she received a phone call from him. An epic love triangle set against a grounded, secret world of magic in present day New Orleans.
Cast: Ethan Peck, Luke Arnold, Jon Ecker, Isabella Russo, Rachel Skarsten Chloe Wepper, Wole Parks, Chloe Wepper, Lex Scott Davis
GET CHRISTIE LOVE
Writer(s): Courtney A. Kemp
Producer(s): Vin Diesel, Debra Martin Chase, Shana Waterman
Director: Stephen Williams
Studio(s): Lionsgate Television, Universal Television
Logline: Inspired by the revolutionary TV movie and subsequent series that aired on ABC in the 70s, "Get Christie Love" is an action-packed, music-driven drama that centers on Christie Love, an African-American female CIA agent who leads an elite ops unit. She transforms into whomever she needs to be to get the job done, especially when it's down to the wire and the stakes are life and death. The high-adrenaline missions of the series are anchored by an emotional mystery about Christie's first love — unearthing the truth about this relationship will be the biggest mission impossible of her life.
Cast: Kylie Bunbury, Lisseth Chavez, Camille Guaty, Thomas Cocquerel, Khandi Alexander, Juan Javier Cardenas, Shea Buckner, Dennis Oh, Steven Weber
GRAND HOTEL
Writer(s): Brian Tanen
Producer(s): Eva Longoria, Ben Spector, Ramon Campos, Teresa Fernandez-Valdes
Director: Ken Olin
Studio(s): ABC Studios
Logline: A soapy drama set against the backdrop of a Miami Beach hotel, centering around the family who owns the business, the staff who run it, and the explosive secrets they hide under the perfect exterior. Based on the Spanish format.
Cast: Demian Bichir, Roselyn Sanchez, Chris Warren, Wendy Raquel Robinson, Shalim Ortiz, Bryan Craig, Denyse Tonz, Anne Winters, Lincoln Younes, Justina Adorno, Feliz Ramirez
THE MISSION
Writer(s): Jason Richman
Producer(s): David Hoberman, Todd Lieberman, Laurie Zaks
Director: Michael Offer
Studio(s): ABC Studios
Logline: The series chronicles the colorful, complicated lives of cops on and off the beat as we follow them into harrowing, emotional and often humorous situations.
Cast: Lynn Collins, Aasif Mandvi, Kris Lofton, Josh Randall, Vannessa Vasquez, Alexander Karim, Chris Conroy, Aidan Wotjak-Hissong, Wood Harris, Jee Young Han
SALVAGE
Writer(s): Don Todd
Director: Uta Briesewitz
Studio(s): ABC Studios
Logline: Ex-cop Jimmy Hill just wants to be left alone after moving back home in rural Florida. But when a local murder is linked to the sunken treasure of a lost Spanish galleon, he's drawn into the investigation by an idealistic deputy and pitted against the powerful town patriarch, outside criminal agents and his own father.
Cast: Toby Kebbell, Charity Wakefield, Jim Belushi, Jim Kaplan, Will Patton, Evan Parke, Lacretta, Joelle Carter, Emily Althaus, Catalina Sandino Moreno
STATIES
Writer(s): Matt Partney, Corey Evett
Producer(s): Michael Seitzman, Christina Davis
Director: Rob Bowman
Studio(s): ABC Studios
Logline: Hard-charging NYPD detective, Eliza Cortez, is banished to the boonies after a high-profile mistake and is paired with a new partner, Oregon State Trooper Sam King. Sam's investigative techniques don't exactly follow protocol, as evidenced by his talking to trees for clues and his obsession with flying kites. Eliza is a fish-out-of-water in this police procedural set in an eccentric town of quirky characters in coastal Oregon.
Cast: Andy Karl, Justin Johnson Cortez, David Zayas, Annie Ilonzeh, Jennifer Aspen, Alexander Sokovikov, Ava Capri
WHISKEY CAVALIER
Writer(s): Dave Hemingson
Producer(s): Bill Lawrence, Jeff Ingold, Scott Foley
Director: Peter Atencio
Studio(s): Warner Bros. Television
Logline: "Whiskey Cavalier" is a high-octane, hour-long action dramedy that follows the adventures of tough but tender FBI super-agent Will Chase (codename: "Whiskey Cavalier") who, following an emotional break-up, is assigned to work with badass CIA operative Francesca "Frankie" Trowbridge (codename: "Fiery Tribune"). Together, they lead an inter-agency team of flawed, funny, heroic spies who periodically save the world (and each other) while navigating the rocky roads of friendship, romance and office politics.
Cast: Scott Foley, Lauren Cohan, Ana Ortiz, Tyler James Williams, Vir Das
---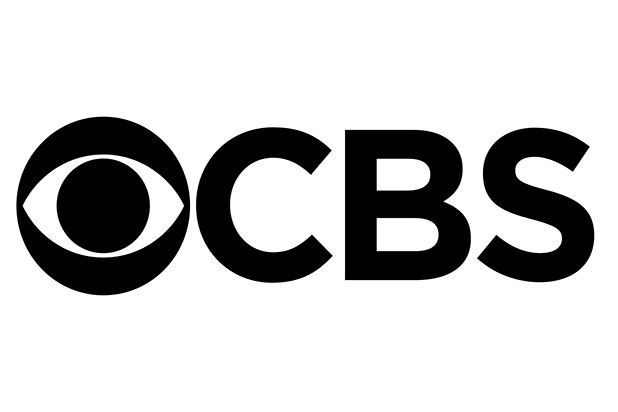 CBS COMEDY
25
Writer(s): Hilary Winston
Producer(s): Seth Rogen, Evan Goldberg, James Weaver
Director: Chris Koch
Studio(s): Sony Pictures Television Studio, CBS Television Studios
Logline: Twenty-something Kyle comes to Austin to finally convince his old best friend from camp they are perfect for each other. Unfortunately, she just got engaged. A lot of guys would give up; Kyle is not one of those guys. But to Kyle's surprise, even though he came to town looking for "the one," he might end up with much more than that. (Hybrid)
Cast: Matt Shively, Emily Osment, Denee Benton, Jessie Ennis
FAM
Writer(s): Corinne Kingsbury
Producer(s): Aaron Kaplan, Dana Honor, Wendi Trilling
Director: Scott Ellis
Studio(s): CBS Television Studios, Kapital Entertainment
Logline: A woman's dreams of an upstanding life with her new fiancé and his upstanding family are dashed when her younger train wreck half-sister comes to live with her to escape their train wreck of a father. (Multi-camera)
Cast: Tone Bell, Nina Dobrev, Odessa Adlon, Brian Stokes Mitchell, Sheryl Lee Ralph
HISTORY OF THEM
Writer(s): Gloria Calderon Kellett
Producer(s): Marc Provissiero
Director: Pamela Fryman
Studio(s): Sony Pictures Television Studio, CBS Television Studios
Logline: A multi-cultural ensemble about how two friends, Luna and Adam, meet and fall in love, using the couple's social media (Instagram/Twitter/FB) as a guide. (Multi-camera/hybrid)
Cast: Ana Villafane, Lisa Vidal, Amit Shah, Brett Dier, Caitlin McGee, Comedian CP (Chris Powell)
I MOM SO HARD
Writer(s): Michelle Nader, Kristin Hensley & Jen Smedley
Producer(s): Rob Thomas, Danielle Stokdyk, Dan Etheridge
Director: Don Scardino
Studio(s): Spondoolie Productions, Warner Bros. Television
Logline: Based on the popular web series #IMOMSOHARD, two moms show how their friendship gets them through being wives and mothers. (Multi-camera)
Cast: Kristin Hensley, Jen Smedley, David Flynn, Freddie Prinze Jr. Tymberlee Hill
MURPHY BROWN – Ordered straight-to-series
Writer(s): Diane English
Producer(s): Candice Bergen
Director: Pamela Fryman
Studio(s): Warner Bros. Television
Logline: Murphy Brown returns to a world of cable news, social media, fake news and a very different political and cultural climate. (Revival of the 1988 series/Multi-camera)
Cast: Candice Bergen, Faith Ford, Joe Regalbuto, Grant Shaud, Jake McDorman, Nik Dodani
PANDAS IN NEW YORK
Writer(s): Ajay Sahgal
Producer(s): Aaron Kaplan, Dana Honor; Wendi Trilling
Director: Mark Cendrowski
Studio(s): CBS Television Studios
Logline: A family of Indian doctors with a successful group practice in New York City embark on a project to arrange their youngest son's life, unaware he's made plans of his own. (Multi-camera)
Cast: Nishi Munshi, Hina Abdullah, Dan O'Brien, Bernard White, Gita Reddy
WELCOME TO THE NEIGHBORHOOD
Writer(s): Jim Reynolds
Producer(s): Aaron Kaplan, Dana Honor, Wendi Trilling, Cedric The Entertainer, Eric Rhone
Director: James Burrows
Studio(s): CBS Television Studios
Logline: The nicest guy in the Midwest moves his family into a tough neighborhood in L.A., where not everyone appreciates his extreme neighborliness. (Multi-camera)
Cast: Cedric the Entertainer, Sheaun McKinney, Marcel Spears
UNTITLED AUSTEN EARL & TIM MCAULIFFE PROJECT
Writer(s): Tim McAuliffe, Austen Earl
Producer(s): Ben Winston, Michael Rotenberg, Jonathan Berry
Studio(s): CBS Television Studios
Logline: A 30-something couple, tired of their mundane life, start to reconnect with their younger, cooler selves when an emerging pop star who is drawn to their super normal suburban life, moves in. (Multi-camera)
Cast: Damon Wayans Jr., Felix Mallard, Chris Parnell
CBS DRAMA
CAGNEY & LACEY
Writer(s): Bridget Carpenter
Director: Rosemary Rodriguez
Studio(s): CBS Television Studios, MGM Television
Logline: In this reboot of the iconic series, two female police detectives and friends keep the streets of L.A. safe.
Cast: Sarah Drew, Michelle Hurd
CHIEFS
Writer(s): David Hudgins
Producer(s): Carol Mendelsohn, Julie Weitz
Director: Zetna Fuentes
Studio(s): Sony Pictures Television Studio, CBS Television Studios
Logline: The professional and personal lives of three driven, successful, but very different women who are each Chiefs of Police of their own precincts in L.A. County.
Cast: Aunjanue Ellis, Alana De La Garza, Jorja Fox, Michael Trucco
THE CODE
Writer(s): Craig Sweeny, Craig Turk (story by)
Producer(s): Carl Beverly, Sarah Timberman
Director: Marc Webb
Studio(s): CBS Television Studios
Logline: The military's brightest minds take on our country's toughest challenges — inside the courtroom and out — where each attorney is trained as a prosecutor, a defense lawyer, an investigator — and a Marine.
Cast: Dave Annable, Phillipa Soo, Anna Wood, Ato Essandoh
F.B.I.
Writer(s): Craig Turk
Producer(s): Dick Wolf, Arthur W. Forney, Peter Jankowski
Director: Niels Arden Oplev
Studio(s): Universal Television, CBS Television Studios
Logline: About the inner workings of the New York office of the Federal Bureau of Investigation.
Cast: Missy Peregrym, Zeeko Zaki, Connie Nielsen, Jeremy Sisto, Ebonee Noel
GOD FRIENDED ME
Writer(s): Steven Lilien & Bryan Wynbrandt
Producer(s): Greg Berlanti, Sarah Schechter
Director: Marcos Siega
Studio(s): Warner Bros. Television
Logline: Questions of faith, existence and science are explored in this humorous, uplifting series about an outspoken atheist whose life is turned upside down when he is "friended" by God on Facebook. Unwittingly, he becomes an agent of change in the lives and destinies of others around him.
Cast: Brandon Micheal Hall, Suraj Sharma, Javicia Leslie, Joe Morton, Violett Beane
L.A. CONFIDENTIAL
Writer(s): Jordan Harper
Producer(s): Anna Fricke (co-showrunner), Arnon Milchan
Director: Michael Dinner
Studio(s): New Regency, Lionsgate Television, CBS Television Studios
Logline: James Ellroy's classic novel gets a thoroughly 2018 treatment in terms of tone, music and style as the paths of three homicide detectives, a female reporter and an up-and-coming actress intersect while the detectives pursue a sadistic serial killer among the secrets and lies of gritty, glamorous 1950's Los Angeles.
Cast: Brian J. Smith, Walton Goggins, Mark Webber, Shea Whigham, Alana Arenas, Sarah Jones
MAGNUM P.I.
Writer(s): Peter Lenkov, Eric Guggenheim
Producer(s): John Davis, John Fox, Danielle Woodrow
Director: Justin Lin
Studio(s): CBS Television Studios, Universal Television
Logline: An update of the classic television series set in Hawaii, "Magnum P.I." follows Thomas Magnum, a decorated ex-Navy SEAL who, upon returning home from Afghanistan, repurposes his military skills to become a private investigator.
Cast: Jay Hernandez, Zachary Knighton, Perdita Weeks
MAIN JUSTICE
Writer(s): Sascha Penn
Producer(s): Sunil Nayar (showrunner), Jerry Bruckheimer, Jonathan Littman, KristieAnne Reed, Former Attorney General Eric Holder
Director: David Semel
Studio(s): CBS Television Studios, Jerry Bruckheimer Television
Logline: Centered around the U.S. Attorney General, the show takes us into the tumultuous world of the 5th floor of the Department of Justice where he takes on the biggest legal and investigative cases in the country all while being the youngest person to ever hold such an esteemed position. Inspired by the life and work of former U.S. Attorney General Eric Holder.
Cast: Bokeem Woodbine, Timothy Hutton, Peter Gallagher, Deborah Ayorinde
MURDER
Writer(s): Amanda Green
Producer(s): Dan Lin, Lindsey Liberatore
Director: Anthony Hemingway
Studio(s): Lin Pictures, Warner Bros. Television
Logline: This fresh take on the investigative drama explores crime through the unique and often conflicting perspectives of cops and killers, witnesses and victims, friends and family. Shot like a true crime documentary, the series invites the audience inside the emotional journey of an investigation, allowing them to discern the truth and judge the suspects' guilt or innocence for themselves.
Cast: Teyonah Parris, Michael Chiklis, Luna Lauren Velez, Pallavi Sharda, Leonard Roberts, Andrea Demetriades, Jennifer Mudge
RED LINE
Writer(s): Caitlin Parrish, Erica Weiss
Producer(s): Ava DuVernay, Greg Berlanti, Sarah Schechter
Director: Victoria Mahoney
Studio(s): Warner Bros. Television
Logline: After a white cop in Chicago mistakenly shoots and kills a black doctor, we follow three different families that all have connections with the case, as the story is told from each perspective.
Cast: Noah Wyle, Emayatzy Corinealdi, Aliyah Royale, Noel Fisher, Michael Patrick Thornton, Vinny Chhibber, Howard Charles, Elizabeth Laidlaw
---
CW DRAMA
CHARMED
Writer(s): Jessica O'Toole & Amy Rardin, Jennie Urman (story by)
Producer(s): Ben Silverman
Director: Brad Silberling
Studio(s): CBS Television Studios
Logline: After the tragic death of their mother, three sisters in a college town are stunned to discover they are witches. Soon this powerful threesome must stand together to fight the everyday and supernatural battles that all modern witches must face: from vanquishing powerful demons to toppling the patriarchy.
Cast: Madeleine Mantock, Melonie Diaz, Sarah Jeffery, Rupert Evans, Ser'Darius Blaine, Charlie Gillespie, Ellen Tamaki
DEAD INSIDE
Writer(s): Katie Lovejoy
Producer(s): Bill Lawrence, Jeff Ingold
Director: Michael Patrick Jann
Studio(s): Doozer Productions, Warner Bros. Television
Logline: After surviving an explosion that killed her hotshot detective big brother, an underachieving beat cop starts seeing his ghost, flipping their sibling dynamic on its head and allowing her to truly live her life for the first time, as they work together to help crime victims both living and dead, and figure out the unfinished business keeping his spirit on Earth.
Cast: Lyndon Smith, Freddie Stroma, Hayley Marie Norman, Christine Ko, Erica Cerra
THE END OF THE WORLD AS WE KNOW IT
Writer(s): Justin Halpern & Patrick Schumacker
Producer(s): Rob Thomas, Danielle Stokdyk, Dan Etheridge; Leslie Morgenstein, Gina Girolamo
Director: Glen Winter
Studio(s): Ehsugadee Productions, Spondoolie Productions, Alloy Entertainment, Warner Bros. Television
Logline: When a prison spaceship carrying the universe's most deadly aliens crashes in Southern California, two young women with bigger dreams than working at a kids' pizza place in The Valley are recruited by a space cop to hunt down the escaped criminals, who have camouflaged themselves as eccentric Angelenos. Based on the book "The End of the World as We Know It" by Iva-Marie Palmer.
Cast: Gage Golightly, Quinta Brunson, Josh Helman, Liam Garrigan
IN THE DARK
Writer(s): Corinne Kingsbury
Producer(s): Ben Stiller, Jackie Cohn, Nicky Weinstock
Director: Michael Showalter
Studio(s): CBS Television Studios, Red Hour Films
Logline: A flawed and irreverent blind woman is the only "witness" to the murder of her drug-dealing friend. After the police dismiss her story, she sets out with her dog, Pretzel, to find the killer while also managing her colorful dating life and the job she hates at Breaking Blind, the guide dog school owned by her overprotective parents.
Cast: Perry Mattfeld, Brooke Markham, Keston John, Austin Nichols, Kathleen York, Derek Webster
PLAYING DEAD
Writer(s): Rina Mimoun & Josh Reims
Producer(s): Tariq Jalil, Lucas Carter
Director: Rachel Goldenberg
Studio(s): CBS Television Studios, Intrigue Entertainment
Logline: A dysfunctional family dramedy about a mortician and his son whose lives are turned upside down when the woman who abandoned them 15 years ago returns and asks them to fake her death.
Cast: Tyler Ritter, Clara Lago, Luke Youngblood
SKINNY DIP
Writer(s): Russel Friend & Garrett Lerner
Producer(s): Peter Traugott, Rachel Kaplan, Avi Nir, Alon Shtruzman
Director: Marc Buckland
Studio(s): CBS Television Studios, Keshet Studios
Logline: After her husband tries to kill her on what she thought was a romantic cruise to celebrate their second wedding anniversary, a woman teams with a jaded ex-cop to exact her own twisted brand of revenge on her cheating spouse, and winds up uncovering a wider conspiracy in the process. Based on the novel by Carl Hiaasen.
Cast: Sarah Wright Olsen, Matt Barr, Ben Aldridge
UNTITLED APRIL BLAIR/SPENCER PAYSINGER PROJECT
Writer(s): April Blair
Producer(s): Greg Berlanti, Sarah Schechter, Robbie Rogers, Dane Morck (consultant)
Director: Rob Hardy
Studio(s): Berlanti Productions, Warner Bros. Television
Logline: When a rising high school football player from South Central L.A. is recruited to play for Beverly Hills High, the wins, losses and struggles of two families from vastly different worlds — Compton and Beverly Hills — begin to collide. Inspired by the life of pro football player Spencer Paysinger.
Cast: Taye Diggs, Samantha Logan
UNTITLED ROSWELL PROJECT
Writer(s): Carina Adly MacKenzie
Producer(s): Justin Falvey, Darryl Frank, Lawrence Bender, Kevin Kelly Brown
Director: Julie Plec
Studio(s): Amblin Television, Bender Brown Productions, Warner Bros. Television
Logline: After reluctantly returning to her tourist-trap hometown of Roswell, New Mexico, the daughter of undocumented immigrants discovers a shocking truth about her teenage crush, who is now a police officer: he's an alien who has kept his unearthly abilities hidden his entire life. She protects his secret as the two reconnect and begin to investigate his origins, but when a violent attack and long-standing government cover-up point to a greater alien presence on Earth, the politics of fear and hatred threaten to expose him and destroy their deepening romance. Based on the "Roswell High" book series by Melinda Metz.
Cast: Jeanine Mason, Nathan Parsons, Michael Trevino, Lily Cowles, Michael Vlamis, Tyler Blackburn, Heather Hemmens, Trevor St. John
---
FOX COMEDY
BLESS THIS MESS – Off-cycle, shoots in June
Writer(s): Liz Meriwether, Lake Bell
Producer(s): Katherine Pope, Dax Shepard
Director: Lake Bell
Studio(s): 20th Century Fox Television
Logline: A newlywed couple gives up their drab and unfulfilling lives in NYC and moves to Nebraska to live a simpler life. Unfortunately for them, it doesn't work out as planned. (Single camera)
Cast: Lake Bell, Dax Shepard
COOL KIDS
Writer(s): Charlie Day, Paul Fruchbaom, Kevin Abbott
Producer(s): Rob McElhenney, Glenn Howerton, Kevin Abbott, Nick Frenkel
Director: Don Scaradino
Studio(s): 20th Century Fox Television, FX Productions
Logline: A multi-cam comedy that revolves around three guy friends in a retirement community, who are the top dogs until they're blown out of the water by the newest member of the community — a female rebel who's ready to challenge their place. It's high school with 70-somethings. (Multi-camera)
Cast: Vicki Lawrence, Martin Mull, David Alan Grier, Leslie Jordan
DAN THE WEATHERMAN
Writer(s): Steve Dildarian
Producer(s): Marty Adelstein, Becky Clements, Jeff Morton
Studio(s): 20th Century Fox Television, Tomorrow Studios
Logline: After getting fired from his cushy job as a weatherman at the local TV station, Dan finds it's not enough to be a charming man in this world. He reluctantly ends up at the neighboring Spanish TV station. (Single camera)
Cast: Thomas Lennon
OUR PEOPLE
Writer(s): Vali Chandrasekaran
Producer(s): Lee Daniels, Pam Williams, Marc Velez, Yossi Vassa, Shai Ben-Atar, Liat Shavit
Studio(s): 20th Century Fox Television, Lee Daniels Entertainment, Endemol Shine
Logline: Based on the Endemol Shine Israel format "Nevsu: A Young Multi-Cultural Couple," a man from a bombastic African family who doesn't have a word in their native language for "privacy" and his fiancée from a mid-western family try to build a normal life together. Though nobody can agree what that "normal" means. (Single camera)
Cast: Beth Behrs, Lea Thompson, Saidah Arrika Ekulona, Charles Parnell
REL
Writer(s): Josh Rabinowitz, Kevin Barnett, Lil Rel Howery
Producer(s): Jerrod Carmichael, Mike Scully
Director: Gerry Cohen
Studio(s): 20th Century Fox Television
Logline: Lil Rel, a prideful, self-made success who lives by the code to "always believe in yourself and great things will come," finds that attitude put to the test when he learns his wife is having an affair with his own barber. He tries to rebuild his life post-divorce as a long-distance single father on the South Side of Chicago who's on a quest for love, respect and a new barber. Inspired by Lil Rel's real life. (Multi-camera)
Cast: Lil Rel Howery, Jordan L. Jones, Angel Laketa Moore
UNTITLED ERIN FOSTER
Writer(s): Erin Foster
Producer(s): Liz Meriwether, Oly Obst, Josh Lieberman
Director: Kat Coiro
Studio(s): 20th Century Fox Television, 3 Arts Entertainment
Logline: Loosely based on Erin Foster's life, the pilot revolves around Andi (single, 30-something), who refuses to settle down, and her friendship with her playboy dad. Andi's world is turned upside down when she discovers her dad's fallen in love with her best friend. (Single camera)
Cast: Erin Foster, Don Johnson, Janina Gavankar, Jane Leeves, Christine Woods, Gemma Allen
FOX DRAMA
MIXTAPE
Writer(s): Josh Safran
Producer(s): Megan Ellison, Sue Naegle, Ali Krug
Director: Jesse Peretz
Studio(s): 20th Century Fox Television, Annapurna Television
Logline: A romantic musical drama that looks at a disparate group of interconnected people in contemporary Los Angeles through the lens of the music that defines who they are. "Mixtape" captures the different stages of love, exploring if time can heal a broken heart and if love can withstand life's tragedies.
Cast: Madeleine Stowe, Callie Hernandez, Megan Ferguson
THE PASSAGE
Writer(s): Liz Heldens
Producer(s): Matt Reeves, Adam Kassan, Ridley Scott, David W. Zucker, Justin Cronin
Director: Marcos Siega, Jason Ensler
Studio(s): 20th Century Fox Television, 6th & Idaho, Scott Free
Logline: Based on author Justin Cronin's best-selling trilogy of the same name, "The Passage" is an epic, character-driven thriller about a secret government medical facility experimenting with a dangerous virus that could either cure all disease or cause the downfall of the human race. The series focuses on a 10-year-old girl named Amy Bellafonte, who is chosen to be a test subject for this experiment and Brad Wolgast, the Federal agent who becomes her surrogate father as he tries to protect her.
Cast: Mark-Paul Gosselaar, Saniyya Sidney, Vincent Piazza, Brianne Howey, Jamie McShane, Caroline Chikezie, Emmanuelle Chriqui
UNTITLED DAVID ELLIOT / DANNY STRONG
Writer(s): David Elliot
Producer(s): Danny Strong, Stacy Greenberg
Director: Patricia Riggen
Studio(s): 20th Century Fox Television, Danny Strong Productions
Logline: A legal drama set in an wrongful conviction firm. Led by a fierce and fearless female lawyer with a hunger for justice, the team reopens investigations, putting their own lives in danger to exonerate the innocent that were "proven" guilty. Our lead's motivation comes from her infamous past; as a young adult she was found guilty and later exonerated in a high-profile case in which she became a tabloid sensation, household name and national celebrity. While a hero and a victim to some, her bold and bullish tactics garner her some enemies — one of whom will do anything to see her go down for a crime we know she did not commit. We will watch her defend others as she fights to maintain her own innocence.
Cast: Rachelle Lefevre, Russell Hornsby, Vincent Kartheiser, Riley Smith
UNTITLED ILENE CHAIKEN / MELISSA SCRIVNER LOVE
Writer(s): Ilene Chaiken, Melissa Scrivner Love
Producer(s): Judy Smith, Oly Obst, Katie Holmes
Director: Sanaa Hamri
Studio(s): 20th Century Fox Television, 3 Arts Entertainment
Logline: FBI Special Agent Hazel Otis — wife, mother, patriot — is in the midst of investigating a domestic terrorism threat when a personal indiscretion — an adulterous affair with a prominent government official — shatters her life and her career at the FBI. While her former lover endures tepid condemnation and a few minor setbacks, Hazel is spectacularly publicly shamed, loses her job, her reputation, her credibility, possibly her family and her access to the one person that could help her to thwart a major violent incident. There is no male equivalent to the word "mistress," and Hazel Otis will now be forever defined by that word.
Cast: Katie Holmes, Christian Camargo, James Tupper, Ian Harding, Rose Rollins, Jose Pablo Cantillo, Mark Moses, Paul Walter Hauser
UNTITLED ROBERT LEVINE
Writer(s): Robert Levine
Producer(s): Dennis Lehane
Director: Phillip Noyce
Studio(s): 20th Century Fox Television, Miramax Television
Logline: Armed with their wits, their street knowledge and an undeniable chemistry, private detectives Patrick Kenzie and Angela Gennaro right wrongs the law can't in the working-class Boston borough of Dorchester. Based on best-selling novel "Gone Baby Gone" by Dennis Lehane.
Cast: Joseph Morgan, Peyton List, Christine Lahti, April Bowlby, Laysla De Oliveira
---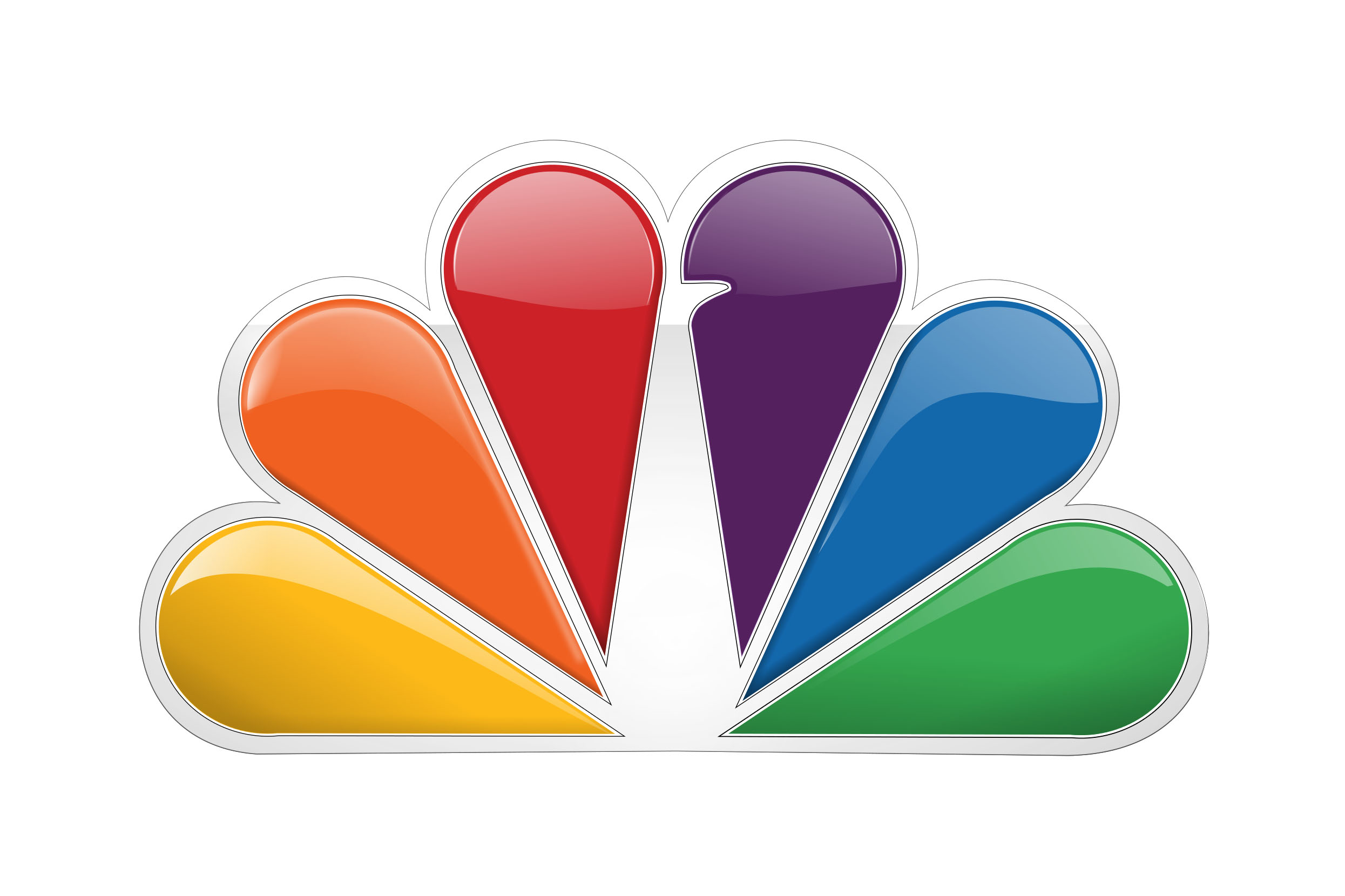 NBC COMEDY
ABBY'S
Writer(s): Josh Malmuth
Producer(s): Mike Schur, David Miner
Studio(s): Universal Television, Fremulon, 3 Arts
Logline: Abby's is an unlicensed bar in San Diego where the regulars enthusiastically enforce a unique set of rules that give them a sense of community and allow them to avoid the frustrating behavior found at other establishments. (Multi-camera)
Cast: Natalie Morales, Nelson Franklin, Jessica Chaffin, Leonard Ouzts, Neil Flynn
BRIGHT FUTURES
Writer(s): Hale Rothstein, Danny Segal, Isaac Schamis
Producer(s): Kenya Barris
Studio(s): ABC Studios, Khalabo Ink Society
Logline: Four roommates all stumbling through the transition from the clueless, immature 20-somethings they are now to the successful professionals they're destined to be. (Single camera)
FRIENDS-IN-LAW
Writer(s): Brian Gallivan
Producer(s): Tom Werner
Studio(s): Warner Bros. Television
Logline: Brian and Jake are polar opposites who must quickly figure out how to coexist when their respective best friends decide to get married. (Multi-camera)
Cast: Devere Rogers, John Gemberling
GUESS WHO DIED
Writer(s): Norman Lear, Peter Tolan
Producer(s): Brent Miller
Director: Adam Bernstein
Studio(s): Sony Pictures Television, The Cloudland Company, Act III Productions
Logline: Norman Lear has shown that the secret to longevity is to continue learning and growing at every point in life, but especially when society expects you to slow down! Based on his personal experiences and in partnership with the authentic, irreverent voice of Peter Tolan, "Guess Who Died" is a humorous and inspiring look at the shared joys and challenges we all experience at any stage of life. (Single camera)
Cast: Hector Elizondo, Holland Taylor, Beth Lacke, Adrian Martinez
LIKE FAMILY
Writer(s): Suzanne Martin
Producer(s): Sean Hayes, Todd Milliner
Studio(s): Universal Television, Hazy Mills
Logline: Aubrey and Artie formed the tightest of sibling-like bonds growing up together in foster care, but are discovering that such closeness makes adulthood even more complicated. (Multi-camera)
Cast: Brandon Mychal Smith, Rebecca Mader, Kether Donohue, Blake Anderson
SO CLOSE
Writer(s): Greg Malins
Producer(s): Sean Hayes, Todd Milliner
Studio(s): Universal Television, Hazy Mills
Logline: At crossroads in their separate lives, hopeless romantics Riley & Kyle are close to settling for the wrong partner, unaware that they live only blocks apart and may be each other's soul mates. (Multi-camera)
Cast: Punam Patel, Sasheer Zamata, Sean Kleier, Sabrina Carpenter, Dan Bucatinsky
UNTITLED ASEEM BATRA PROJECT
Writer(s): Aseem Batra
Producer(s): Dave Becky, Josh Maurer, Kelly Pancho, Kim Lessing, Orli Auslender
Director: Julie Anne Robinson
Studio(s): Universal Television, Paper Kite, CannyLads, 3 Arts
Logline: A half-hour comedy that shows one woman's hilarious unfiltered take on the side effects of trying to have it all, inspired by the book "I Feel Bad: All Day. Every Day. About Everything," by Orli Auslander. (Single camera)
Cast: Sarayu Blue, Paul Adelstein, Zach Cherry
NBC DRAMA
THE ENEMY WITHIN
Writer(s): Ken Woodruff
Producer(s): Vernon Sanders
Studio(s): Universal Television
Logline: A character-driven investigative thriller set in the world of counterintelligence. It focuses on former CIA agent Erica Wolfe, the most notorious traitor in modern history and most hated woman in America, who is brought out of a federal supermax prison by the FBI to help stop some of the most dangerous acts of espionage threatening the United States today.
Cast: Raza Jaffrey, Cassandra Freeman, Jennifer Carpenter, Morris Chestnut
IN BETWEEN LIVES
Writer(s): Moira Kirland
Producer(s): Nancy Cotton, David Heyman
Studio(s): Heyday Television, NBC International, Universal Televiion
Logline: A mysterious young woman reluctantly uses her gift of clairvoyance to help a veteran LAPD detective and a damaged ex-FBI outsider solve the most unnerving and challenging cases the city encounters. This eerie ability also opens the door for her to see and talk to the dead, who are seeking help for unresolved problems, whether she likes it or not.
Cast: Yusuf Gatewood, Harriet Dyer
MANIFEST
Writer(s): Jeff Rake
Producer(s): Jack Rapke, Robert Zemeckis, Jackie Levine
Studio(s): Warner Bros. Television, ImageMovers
Logline: In this character-driven, high-concept mystery thriller, a plane disappears from radar and returns years later after being untraceable and presumed lost at sea. No time has passed for those on the plane but, for their loved ones at home, many years have gone by. The series follows their personal lives, as well as the larger mystery and purpose that is their destiny.
Cast: J.R. Martinez, Athena Karkanis, Parveen Kaur, Josh Dallas, Melissa Roxburgh, Luna Blaise
SUSPICION
Writer(s): Jessica Goldberg
Producer(s): Rachel Kaplan, Peter Traugott, Avi Nir, Alon Shtruzman
Studio(s): Universal Television, Keshet
Logline: A Hitchcockian thriller about how far one man will go to save the people he loves. After Danny Goldman accepts a handshake loan from his new friend and millionaire neighbor, he gets a visit from the FBI and learns that the decision is one he will regret for the rest of his life. Coerced to work as an informant for the FBI to earn back his freedom, Danny is forced to infiltrate a world of violence and corruption while trying to protect his family. Based on the book by New York Times bestselling author Joseph Finder.
Cast: Paula Newsome, Derek Luke, Jeri Ryan, Raul Esparza
THE VILLAGE
Writer(s): Mike Daniels
Studio(s): Universal Television
Logline: Despite difference in age, race, culture and lifestyle, the residents of a Manhattan apartment building find that the more their lives intertwine, the more complex and compelling their connections become, thus proving life's challenges are better faced alongside family, even if it's the one you make wherever you find it. All under one roof, we will meet a recovering war vet, a pregnant teenage girl and her single mom, a cop with an unexpected love interest, a woman hiding a terrifying secret from her husband and a millennial lawyer who might find his grandfather is the best and worst roommate he ever could have hoped for.
Cast: Moran Atias, Michaela McManus, Jerod Haynes, Frankie Faison, Daren Kagasoff, Grace Van Dien, Warren Christie, Lorraine Toussaint, Dominic Chianese
UNTITLED DAVID SCHULNER/PETER HORTON PROJECT
Writer(s): David Schulner
Producer(s): Dr. Eric Manheimer
Director: Peter Horton
Studio(s): Universal Television, Pico Creek Productions
Logline: This character-driven medical drama follows the new director of a hospital whose maverick approach disrupts the status quo while always prioritizing patient care. It's the only hospital in the world that has the capability to treat Ebola patients, prisoners from Rikers Island and the President of the United States all under one roof. Inspired by the memoir of Dr. Eric Manheimer, "Twelve Patients: Life & Death at Bellevue Hospital."
Cast: Freema Agyeman, Anupam Kher, Tyler Labine, Janet Montgomery, Ryan Eggold
UNTITLED GABRIELLE UNION PROJECT
Writer(s): Brandon Sonnier, Brandon Margolis
Producer(s): Jerry Bruckheimer, Jonathan Littman, KristieAnne Reed, Jeff Gaspin, Jeff Morrone, Doug Belgrad, Gabrielle Union
Studio(s): Sony Pictures Television Studios, Jerry Bruckheimer Television, Primary Wave, 2.0 Entertainment
Logline: Free-spirited former DEA agent Syd Burnett (Gabrielle Union) has a fresh start in her new job as an LAPD detective. She's partnered with Nancy McKenna, a working mom who can't help but look at Syd's freedom with some grass-is-greener envy. These two have totally different lifestyles and approaches, but they both are at the top of their fields in this action-packed, character-driven procedural.
Cast: Gabrielle Union, Jessica Alba, Ernie Hudson, Zach Gilford, Duane Martin