All the major players in television syndication have completed their upfront negotiations and projections have a cumulative total of $2.3 billion taken in this year, individuals familiar with the negotiations told TheWrap. That's up 15 percent from the $2 billion sold in last year's upfront.
Overall, syndication ad inventory averaged increases of 8 percent-9 percent for the top-tier shows, 6 percent-7 percent for the middle-tier shows and 3 percent-4 percent for the lower-tier shows, those individuals said.
But pricing on shows in syndication varies quite a bit, and overall average increases can be skewed by a few top shows. For example, CBS Television Distribution's "The Oprah Winfrey Show," entering its final season, got low to mid double-digit increases, individuals said, above the top-tier show average.
Since shows are sold by each syndicate in packages, it's hard to determine individual pricing on a show. But pricing for each show in syndication varies more than in broadcast or cable.
Fox sibling 20th Television was the first to complete its upfront deals for off-net shows including "Family Guy," "How I Met Your Mother," "Bones" and "Burn Notice," among others, observers of the negotiations said. They said 20th followed a strategy similar to the Fox television network on the broadcast side in completing most of its negotiations before many of the others began.
Warner Bros. Domestic Television got its highest average price hikes for "The Ellen DeGeneres Show" and "Two and a Half Men," at 9 percent. It also had strong sales for shows new to syndication including "The Closer," "Curb Your Enthusiasm" and "Entourage," individuals said.
Disney-ABC Domestic Television's hottest show was "Live! With Regis and Kelly," individuals said.
CBS Domestic Television was slower to complete its sales because it has the largest portfolio of shows across all genres, and because it was trying to maximize the final year of "Oprah," individuals said.
A CDT spokesperson said, "Sales were strong across all of our franchise series," including "Oprah," "Dr. Phil," "Judge Judy," "Entertainment Tonight," "Rachael Ray" and "Wheel of Fortune."
Sony Pictures Television got top-tier increases of about 9 percent for "The Dr. Oz Show" and also did some auto sales in daytime for the first time, individuals familiar with those negotiations said.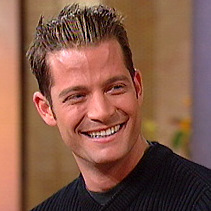 Other shows getting high-single-digit increases for SPT were off-net series "Seinfeld" and "King of Queens." New talk show "The Nate Berkus Show" (left) also was a popular seller, individuals told TheWrap.
As in the past few years, most of the shows new to syndication for this fall were not original series but off-net shows.
The strongest ad categories, according to media buyers and sellers, were retail, health & beauty and consumer packaged goods. Retail, along with auto, has started to show more interest in daytime shows.
Given the strong sales for "Nate Berkus" and the strong interest in daytime, where advertisers can target women at lower rates than in primetime — and with all the advertiser dollars in the marketplace this upfront — one syndication sales executive lamented, "This would have been a really good year to introduce more new shows."