Viacom finished up 2012, burning less brightly than it has blazed in the past.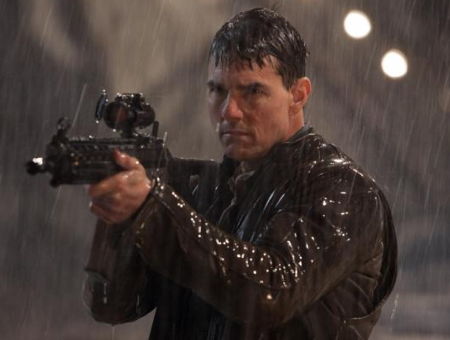 Revenue at the media conglomerate slid 16 percent to $3.31 billion during the quarterly earnings period, as its filmed entertainment division, Paramount Pictures, released fewer movies and failed to field a break-out hit. Yuletide films like "Jack Reacher" and "Rise of the Guardians" could not replicate the box office success of the previous year's "Mission: Impossible – Ghost Protocol," making for a rough year-over-year comparison.
Those revenue figures failed to match Wall Street's expectations. Analysts had projected that Viacom would report revenue of $3.48 billion, according to Reuters.
Net income at the media giant dropped 20 percent to $473 million, or 93 cents per share, from $591 million, or $1.06 per share last year. That just beat projections. Analysts had expected Viacom to post earnings of 91 cents per share.
Revenue in the filmed entertainment division dropped 37 percent to $975 million, which Viacom brass said was do to lower home entertainment sales and the lack of a big franchise movie to appeal to younger audiences. The unit lost $139 million for the quarter.
Unlike in the past, Viacom's television properties failed to cushion any declines in other areas of the company. Nickelodeon, for instance, has had well-publicized struggles with ratings, which caused ad sales in the television division to dip. Revenue in the media networks unit dropped 2 percent to $2.39 billion, while operating income fell 9 percent to $1.03 billion.
"Throughout the quarter, we kept our focus on creative excellence and strategic programming investment," Philippe Dauman, Viacom's chief executive officer, said in a statement. "Our ongoing investments in programming continue to produce results, with positive ratings trends and growing consumer engagement in new hit content, despite difficult short-term comparisons based on the mix of film releases and the lingering effect of ratings softness last year."