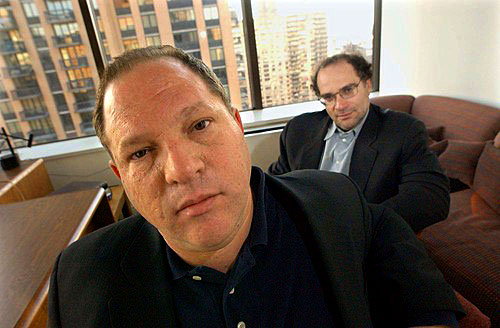 (Updated: Friday 5:15 p.m.)
Harvey Weinstein and Ron Burkle shot down reports in the Los Angeles Times and the New York Times that their bid to buy Miramax had collapsed. The partners released a joint statement on Friday night insisting that negotiations were ongoing.
"The Weinstein Brothers, The Weinstein Company and Ron Burkle are all working towards a deal to purchase and operate Miramax," Burkle and Weinstein's statement read. "The parties continue to work diligently towards an agreement."
Previously
The Weinsteins are still making a play for their old company Miramax, despite a report Friday in the Los Angeles Times that their $625 million bid had fallen apart, sources close to the deal confirmed to TheWrap.
"It's not accurate. They're still working on it. It has not blown up," a source said. "People are just bored and tired of waiting for it to close. It's taking longer than the blogosphere wants."
The source said that the deal was expected to close in the couple of weeks.
The Times said the deal fell apart "due to complications over how Miramax would be integrated into the Weinsteins' existing company, the Weinstein Co.," and not over money.
Disney did not immediately respond to requests for comment, but the source said that those reports were overblown.
"It's idle hands," a source said. "It's an expensive deal, so it takes time. This is this week's story; last week it was that there was going to be an announcement at Cannes."
Brothers Bob and Harvey Weinstein founded Miramax in 1979 and named it after their parents, Miriam and Max. They sold it to the Walt Disney Co. in 1993 and remained at the helm until 2005 when they left to form the Weinstein Company.
Backed by grocery store magnate Ron Burkle's Yucaipa, the brothers have been involved in exclusive negotiations for their former studio since April. They outbid financier-brothers Alec and Tom Gores and a group of private equity investors led by embattled film distributor David Bergstein.