The Weinstein Company announced on Thursday that it has acquired the rights to Wong Kar Wai's "The Grandmaster," which opened the 2013 Berlin International Film Festival.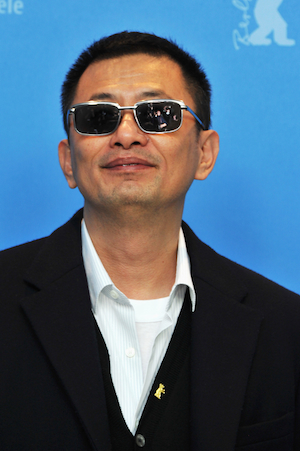 TWC snagged all rights from Annapurna in the US and English-speaking Canadian territories, as well as rights to Australia, New Zealand and the UK from Wild Bunch.
Also read: Wong Kar Wai Named Jury President at Berlin Film Festival
"We here at TWC feel truly honored to be able to continue our relationship with Wong Kar Wai and Annapurna," Harvey Weinstein said in a statement. "Wong Kar Wai is such an extraordinary filmmaker, and 'The Grandmaster' is no exception as he takes the audience on an exciting and emotional ride."
"Grandmaster" is a martial arts period piece inspired by the life of the legendary IP Man, the kung fu master who mentored Bruce Lee, and set against the tumultuous backdrop of the 1936 Japanese invasion of China. Tony Leung ("2046") and Ziyi Zhang ("Crouching Tiger, Hidden Dragon") lead the cast of the film, which was co-written by Kar Wai, Zou Jingzhi, and Xu Haofeng. Annapurna's Megan Ellison executive produced, while Jacky Pang and Wong Kar Wai served as producers.
"I am pleased to continue our long-time and multi picture collaboration with TWC on 'The Grandmaster,"' Kar Wai said in a statement. "With Harvey's expertise and his passion for this genre, I am confident that he and his team will reach new heights with 'The Grandmaster' by cultivating hardcore action fans as well as exciting and pleasing those long time fans of my films."
The acclaimed director behind "Chungking Express," "2046" and "My Blueberry Nights" — his first English-language feature — is also serving as the jury president at the Berlin International Film Festival.
Although "Grandmaster" made its international premiere on Thursday, the film has already opened in China and grossed more than $50 million at the box office, making it the director's highest-grossing film of his career.