The Weinstein Company and Celestial Pictures will remake "The Avenging Eagle" and "Come Drink With Me," a pair of 1970s martial arts films, the companies announced on Tuesday.
The movies are part of the Shaw Brothers library, the biggest Chinese-language film library of its kind.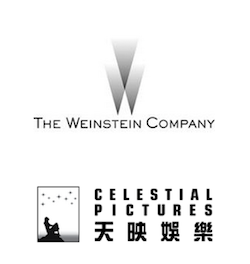 This is the first time anyone will shoot English-language martial arts remakes of any films from the library. "The Avenging Eagle" is a thriller about a man who raises orphans to serve as his personal gang. "Come Drink With Me" is about a band of thugs who kidnap a young official with the hope of trading him for their shackled leader.
Also read: Cannes: 'Crouching Tiger Hidden Dragon' Sequel Books Famous Director, Uma Thurman to Play Anita Bryant
John Fusco, who is writing a sequel to "Crouching Tiger, Hidden Dragon" for The Weinstein Company, will script both remakes. TWC co-chairman Harvey Weinstein and David Thwaites will produce.
"Shaw Brothers and Sir Run Run Shaw were responsible for ushering some of the first great, legendary Asian filmmakers and acting talent onto the world stage," Weinstein said in a statement. "It's an exciting opportunity to be bringing new life to these two classic films and taking them into the global market with Celestial Pictures."