Lightning Entertainment, a decade-old sales and distribution company, has initiated a film production business to fill out its slate in advance of the American Film Market.
Though its biggest business is selling films overseas, Lightning will now get involved at the development phase of certain films, investing in and influencing the projects to lure potential buyers.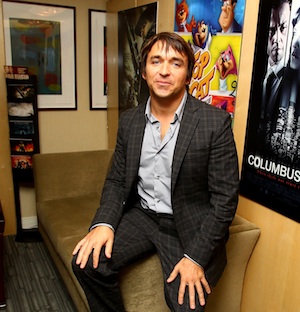 Its first production is "Dead Drop," a crime thriller about a former CIA operative who must infiltrate a dangerous Mexican smuggling ring. The film is currently in post-production, and Lightning will handle worldwide sales.
"Our investments in productions are always focused on creating a steady flow of pictures that will address buyers we work with," Robert Beaumont (left), president of Lightning Entertainment, told TheWrap. "One of our ambitions was to create a film program that would produce some pictures buyers would rely on to compliment the rest of our slate. If we're going to get involved from Day One and put a large portion of capital behind the project, we're trying to craft something that will be universally desirable."
That means Lightning will look to develop projects with a cast, genre, concept and budget that can sell overseas. In other words, it wants cast members with international followings, male-driven action vehicles, thrillers and high-concept movies – all on a tight budget.
Lightning Entertainment has expanded its domestic sales unit as well, but there's little doubt international is the focus.
"We want to guide the process so the films is genuinely address the needs of international buyers," Beaumont said. "Cast-driven is important. Action films, high-paced, shot to have a bigger scale and bigger scope – those movies are durable in the marketplace and fit the demands of foreign buyers."
Pressed for an example of Lightning's ideal film, Beaumont selected "Love and Honor," a movie starring Liam Hemsworth that it will sell at AFM.
"It has a scope that feels theatrical and a cast that is definitely a studio-level cast," he said.
Lightning is headed to AFM with eight films, including "How to Make Money Selling Drugs," a documentary about the drug war, and "The Hot Flashes," a comedy starring Virginia Madsen, Brooke Shields and Daryl Hannah.
All of those titles satisfy Lightning's goals for its slate, but producing originals like "Dead Drop" helps insure the studio from the whims the market. Rather than only being able to bid on what is sold, the company can now control more of what it will take to market.
Beaumont made clear that though Lightning will have a significant financial stake in its projects, at a certain point it will clear out and let the filmmakers work unperturbed.
"We don't want to make the films for the filmmakers, but we do want to guide the process so the film is genuinely addressing the needs of international buyers," Beaumont said.
One thing they won't be making? Baseball movies.