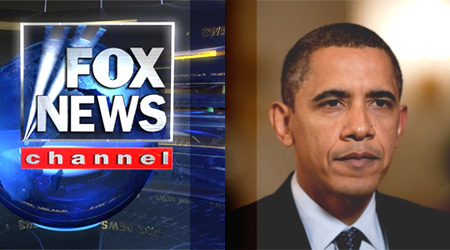 Quick update to yesterday's post about how the White House's war against Fox News has only helped fuel the network's ratings.
According to Mediabistro's FishbowlDC blog, Fox News SVP Michael Clemente met with White House press secretary Robert Gibbs on Wednesday, and that the parties reached something of a "truce" in the "war."
Politico said that the meeting lasted 20 minutes and that Gibbs requested it, but stopped short of mentioning anything about a "truce." (I asked Fox News and they confirmed the Politico report, but would not comment further.)
FBDC reports that Clemente then met with the Fox News' Washington bureau and "encouraged staff to remain 'fair and balanced.'"
No word whether the White House will backpedal on its pledge to keep Barack Obama from appearing on the News Corp. network until 2010.
If it's anything like the "cease fire" reached by FNC and MSNBC earlier this year, expect renewed artillery fire within 48 hours.