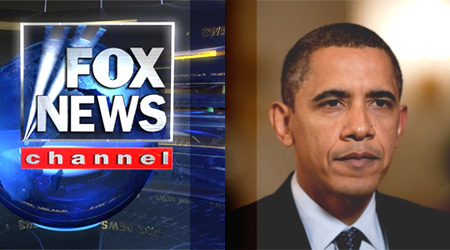 At least this war has an exit strategy.
According to the network, President Obama is scheduled to give an interview to Fox News. The news was first reported by the Drudge Report.
A Fox News spokesperson has confirmed this to me so far: Major Garrett will conduct the interview, which will take place next week when the president makes his first official visit to China next week.
Still not confirmed: the format or when it will air.
This comes a day after the White House announced that Anita Dunn, the communications director who started the latest war with the News Corp.-owned channel during a now-infamous appearance on CNN, is stepping down at the end of this month.
It also comes a day after a wide-ranging video of an interview News Corp. chief Rupert Murdoch gave Sky News was circulated. In it, Murdoch defended Glenn Beck's incendiary comments (Obama is "a racist") that led, at least in part, to Dunn lashing out on CNN in the first place.