Whitney Houston is hoping that the third time's the charm as far as rehab is concerned.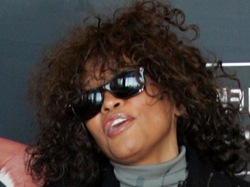 A representative for the 47-year-old singer confirmed to TheWrap that Houston is "currently in an out-patient rehab program for drug and alcohol treatment."
The spokesperson noted that the singer "voluntarily entered the program to support her long-standing recovery process."
Houston's first stint in rehab occurred in 2004, following years of rumored drug use. She re-entered rehab in 2005.
Though Houston's 2009 comeback album, "I Look to You," easily topped the Billboard pop chart, on tour last year, Houston received mixed reviews, with many critics opining that her voice was a far cry from her former glory.