If the box office were baseball, Warner Bros and Disney would be sluggers, the kind of hitters that hush the crowd, take a mighty rip and then hit it it out of the park.
Or strike out. That whooshing sound you heard over the weekend was Warner Bros. swinging and missing with its costly and effects-laden fairy tale "Jack the Giant Slayer." Next up, Disney, with its own pricey CGI fantasy, "Oz the Great and Powerful," which opens Friday.
When you spend about $200 million producing a movie — and half that much more marketing it — as they did on "Jack" and "Oz," you're not looking for a single or a double; you're looking for a home run. Or even a grand slam, like the one Disney and Marvel hit last year with "The Avengers." That film not only made $1.5 billion at the box office, it will bring in further billions to Disney over the next years via merchandising, rights deals and sequels.
Also read: 'The Avengers' $640M Box Office Gives Disney Room to Right Itself
These two studios have had more mega-budget hits than any others. They dominate the list of the biggest global earners — each has seven films in the top 20 — and the biggest budgets, with each having four in the top ten.
They both know their way around the blockbuster when it comes to fantasy, too.
Also read: 'Jack the Giant Slayer' $28M Box Office Is Beans Compared to Budget
Disney has scored big with its $3.7 billion "Pirates of the Caribbean" franchise and "Alice in Wonderland," which made $1 billion in 2010. Warner Bros. and New Line are behind the "Harry Potter" and Lord of the Rings" franchises, which have taken in $7.7 billion and $3.9 billion respectively. "The Hobbit: An Unexpected Journey" just crossed the $1 billion worldwide mark this weekend.
Also read: 'Hobbit: An Unexpected Journey' Hits $1B at Worldwide Box Office
The high-risk, high-reward strategy is a part of two studios' DNA at this point and both know that striking out with one of these mega-productions can affect the corporate bottom line for months. Disney had to write down $200 million when "John Carter" tanked last March and Warners will find out just how big a toll "Jack" will take on the bottom line once it's completed its foreign run.
The misfire on "Jack" was an anomaly for Warner Bros., and few were surprised when it came in with such a soft opening. Most observers knew "Jack" was way too long in development (it was launched in 2005), switched directors four years into the process and then traded a summer release date last year for this past weekend.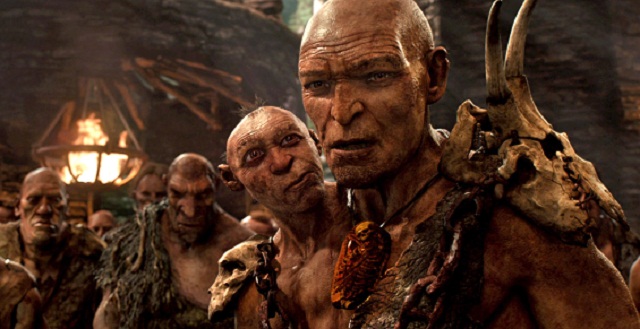 Comparisons between "Oz" and "Jack" seem inevitable because of their budgets, fantasy themes and most of all, the proximity of their release dates. Advance tracking shows "Oz" heading for an opening far better — with maybe $70 million — than the $27 million "Jack" managed. But with that $200 million budget, it's no lock that "Oz," which stars James Franco, will wind up a major money earner.
Selling the movie going public on a redo — make that a prequel — of what may be one of America's most beloved movies, "The Wizard of Oz," is by nature tricky. And ironically, the fact that Warner Bros. controls the rights to the original 1939 film complicates things for Disney. In marketing the film, it can't use certain "iconic imagery" — the ruby slippers, for example — either in the movie or the promotional materials.
Even if "Oz" does pull off an opening in line with its strong tracking, it will be nowhere in the range of last year's March hit, "The Hunger Games," and that's bad news for an overall box office that has started the year very poorly.
Last year, with Jennifer Lawrence as Katniss Eberdeen, Lionsgate opened the action fantasy (budget: $78 million) to $150 million. Weeks earlier, Universal had debuted its animated paean to ecology, "The Lorax," to a stunning $70 million, and those two drove the March 2012 box office to a record $940 million.
Also read: 'The Hunger Games' Box-Office Bonanza: 4 Lessons Hollywood Must Learn
DreamWorks Animation has "The Croods" opening on March 22nd and Paramount brings in "G.I. Joe: Retaliation" on March 29th, but this month won't match last March. With Universal's "Identity Thief" still the year's only $100 million movie, the total domestic box office in February was $617 million, according to Box Office Mojo. That's 24 percent down from last year.
For the year, the box office is down roughly 13 percent from 2012, and barring a major surprise, it's going to get worse before it gets better.
But Jeff Goldstein, Warner Bros. executive vice president of domestic distribution, didn't sound discouraged.
"There's no mystery as to why the box office is down," Goldstein said. "It's the movies. They just haven't done it for audiences, but that's the saving grace, too. A couple of hits and things will be back on track."