Will Smith, Albert Brooks and Paul Reiser were among the starting lineup of stars at the "Concussion" premiere Tuesday night in Hollywood during AFI FEST 2015.
The premiere shut down Hollywood Blvd. outside the TCL Chinese Theatre, to accommodate the stars of Columbia Pictures' highly-anticipated film, their celebrity guests and the crush of media.
The controversial sports drama tells the story of Dr. Bennet Omalu (Smith), who was the first person to diagnose NFL players with CTE, a brain condition that results from repeated head trauma. His discovery puts him at odds with the NFL, which wanted to keep Omalu's research out of the public eye.
Also Read: Will Smith Tackles Villains of NFL in New 'Concussion' Trailer (Video)
Alec Baldwin plays Dr. Julian Bailes, who tells Smith's whistleblower character in the movie's first trailer: "The NFL does not want to talk to you … You turned on the lights and gave their biggest boogeyman a name."
Smith arrived to an explosion of cheers from fans gathered along the Hollywood Walk of Fame. Co-stars Brooks, Reiser and Gugu Mbatha-Raw also walked the red carpet, along with Ewan McGregor, Jennifer Jason Leigh and Charlie Kaufman.
Wives of NFL players who have died from concussion-related injuries also attended the star-filled screening. Not surprisingly, NFL Commissioner Roger Goodell did not.
The hard-hitting drama also features Luke Wilson, Eddie Marsan, David Morse and Mike O'Malley. Peter Landesman directed and wrote the screenplay, based on the 2009 GQ exposé "Game Brain" by Jeanne Marie Laskas.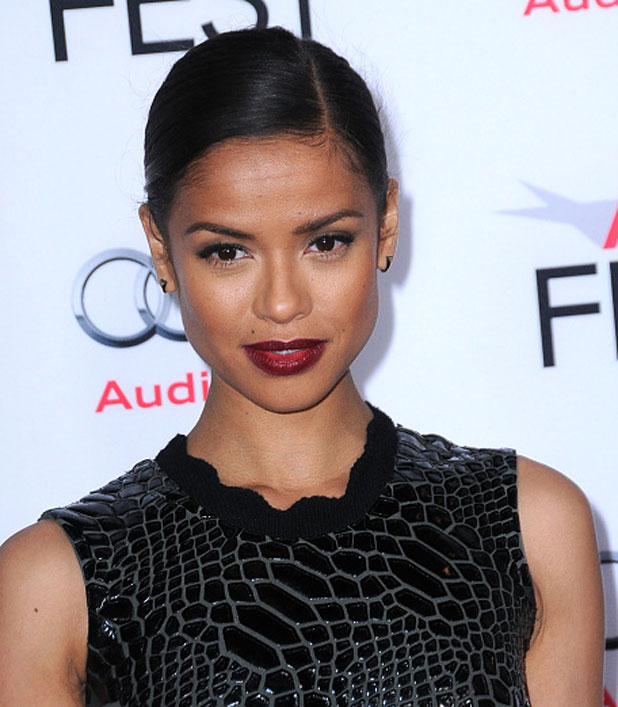 Also Read: Sony, NFL Brace for Headaches Over Will Smith's 'Concussion'
Veteran director Ridley Scott served as one of the producers.
"Concussion" opens in theaters on Dec. 25.