The "X" in "X Factor" is looking more and more like a target.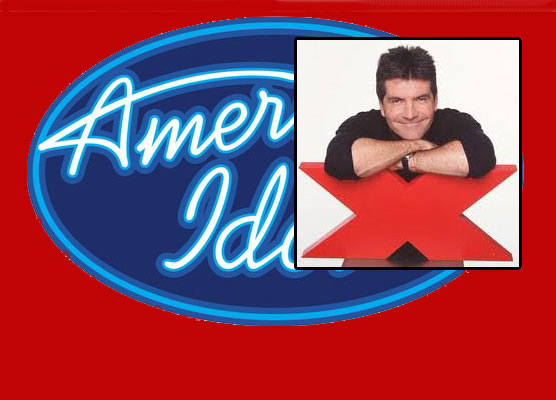 The six years it took to prepare for its American debut haven't helped the show avoid a series of pre-broadcast stings: the high-profile firing of a judge, the revitalization of "American Idol" since "X Factor" creator Simon Cowell left, and, on Wednesday, a new lawsuit from the creator of "Idol," who won a past settlement after accusing Cowell's show of ripping his off.
During this tumultuous preamble, NBC found an out-of-nowhere hit in "The Voice," a midseason success with none of the history — or baggage — of Fox's "X Factor."
Also read: 'Idol' Creator Simon Fuller Sues Fox for 'X-Factor' Fees, Credit
Younger both in the age of its panelists and, well, actual age — NBC only started planning it in November — "The Voice" snagged the biggest debut ratings of the 2010-11 season, a major coup for the fourth-place network.
Cowell left "American Idol" with what must have seemed — and could still be — a foolproof approach to reproducing the success of "Idol," the country's most successful show. But each step in the plan has had bumps.
Step One: Bring the winning "X Factor" formula stateside.
The show, which Cowell debuted in the U.K. in 2004, thrived with just a few tweaks to the successful "Idol" format. But Wednesday's lawsuit was a reminder that Cowell may have hewed too close to the "Idol" formula.
Soon after Cowell launched the British "X Factor," "Idol" creator Simon Fuller sued, accusing Cowell of copying his format.
Fuller said in Wednesday's suit that Fox and Fremantle Media, which produces "Idol" and "X Factor," helped resolve the case by promising him in 2005 that he would get an executive producer credit and appropriate fees for the American "X Factor." The new suit demands he receive both.
Fox says the suit is "without merit," but the open hostilities between its two shows create an awkward situation for the network, which declined to comment for this story.
Step Two: Recreate the original "Idol" judges' panel as closely as possible.
Cowell recruited Paula Abdul to try to reproduce their sometimes volatile "Idol" chemistry. He also enlisted L.A. Reid, who, like "Idol" judge Randy Jackson, is a 55-year-old, Grammy-winning record executive.
But Cowell erred by hiring Cheryl Cole, a judge on the British "X Factor" whom he soon sent packing. (Cole's unique accent apparently baffled some Americans, but the reasons for her exit are unclear.) Cowell replaced her with former Pussycat Dolls singer Nicole Scherzinger, who had been a host of the British show.
Step Three: Hype.
Fox has made its big expectations known with its high-profile placements for cinematic, sweeping "X Factor" promos, including one during the Super Bowl and another during last week's MLB All-Star Game that played on his surliness.
Story continues after the All-Star promo:
But "The Voice" has stolen some of the "X Factor" thunder with a format that, while not startlingly original, at least departs from the "Idol" model more than most singing competitions do. Its trademark — besides panelists who recorded the majority of their hits within the last ten years — is a kinder approach to discovering new talent.
Though they still judge competitors on talent, Christina Aguilera, Cee-Lo Green, Adam Levine and Blake Shelton are coaches with a vested interest in their charges' success. The show's nurturing environment is one in which several contestants have felt comfortable coming out. (Gay "Idol" contestants have opted not to — perhaps for fear of offending the broader "Idol" audience.)
The collegial spirit even seems to have extended to contract negotiations. While "Idol" fans are routinely left to wonder for weeks about who will return, "The Voice" announced the day after its finale that all four coaches will be back for its second season.
"Idol," meanwhile, isn't ready to pass the torch to "X Factor." The last season held steady in ratings despite losing Cowell, and new judges Lopez and Steven Tyler offered a new, warmer environment for contestants. Tyler's unpredictability injected comedy into the show that it never had before.
The success of the newer, nicer "Voice" and "Idol" raise questions about whether Cowell's occasional nastiness still has its place. But he's betting big that it does.
The "X Factor" preview that aired during the All-Star Game made it clear the show will have no time for milquetoast feedback.
The first half of the preview features Cowell and his fellow judges offering nothing but support for a series of mediocre contestants — until Cowell wakes from his "horrible nightmare." Then begins a montage in which even the soft-hearted Abdul gets into the critical spirit.
Playing in the background is Guns N Roses' snarling cover of Paul McCartney's "Live and Let Die." But if the show wanted to describe its path to air, it could have gone with "The Long and Winding Road."