Yahoo announced its $1.1 billion purchase of Tumbr with a promise "not to screw it up."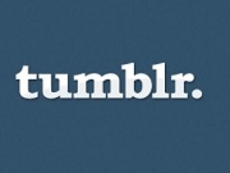 In a conference call with reporters, Yahoo Chief Executive Marissa Mayer said Yahoo wants to keep Tumblr independent so it can remain "fast and nimble."
She also said she doesn't anticipate any changes in Tumblr's leadership, and that its leadership team, including chief executive David Karp, were all in favor of the deal.
She also said Yahoo will borrow a bit from the corporate culture of Tumblr, and will start calling its meetings "all-team meetings," like Tumblr does, intead of "all-hand meetings."
"Per the agreement and our promise not to screw it up, Tumblr will be independently operated as a separate business," Yahoo pledged in a statement on Monday.
The cash deal, which will use roughly a fifth of Yahoo's $5.4 billion in cash and marketable securities, is the biggest since Mayer over Yahoo in July, hoping to reverse declining business and Web traffic.
Mayer hopes Tumblr's user-generated content and strong mobile usage will help Yahoo find new audiences. She noted in the call Monday that the typical psychographic profiles of Tumblr and Yahoo users are very different. Psychographic profiles gauge personality and lifestyle traits that might help in marketing.
Tumblr is popular for letting users mix text, images and video, but at this point it has negligible ad revenues.