Moments before the Sunday's Writers Guild Awards at the Palladium, Kim Marshall had one thing on her mind: Persuading writers like Alexander Payne, Jason Katims, Jenji Kohan and others perusing the "Celebrity Retreat" to take a writing retreat after awards season and be her guest in Tahiti.
Her hope is that someone with proven greenlight power would cash in freebie trip to the Hilton Moorea Lagoon Resort in the South Pacific — one of those that has bungalows over the water — and get inspired to the next destination-based Valentine.
"Not until 'The Descendants' did they capture the essence of living in Hawaii," Marshall told TheWrap. "I know it, I lived there. Tahiti is ready for its moment."
"I've taken the flight, and it's like Pan Am in the 1960s," seconded Bryan Cranston.
Also read: 'The Descendants,' 'Midnight in Paris' Are Tops With Writers Guild
Nearby, nearly a week to the minute before the Academy Awards show opens, contenders Octavia Spencer, Viola Davis and Allison Janney  of "The Help" showed no signs of awards season fatigue. Spencer and Janney enthusiastically shopped Cocotay's jewelry display, and Davis kept the suite buzzing during Joel McHale's and Zooey Deschanel's lukewarm opening segment.
Liam Hemsworth on Eyeballing his "Hunger Games" Promotional Tour: "I threw up in my mouth"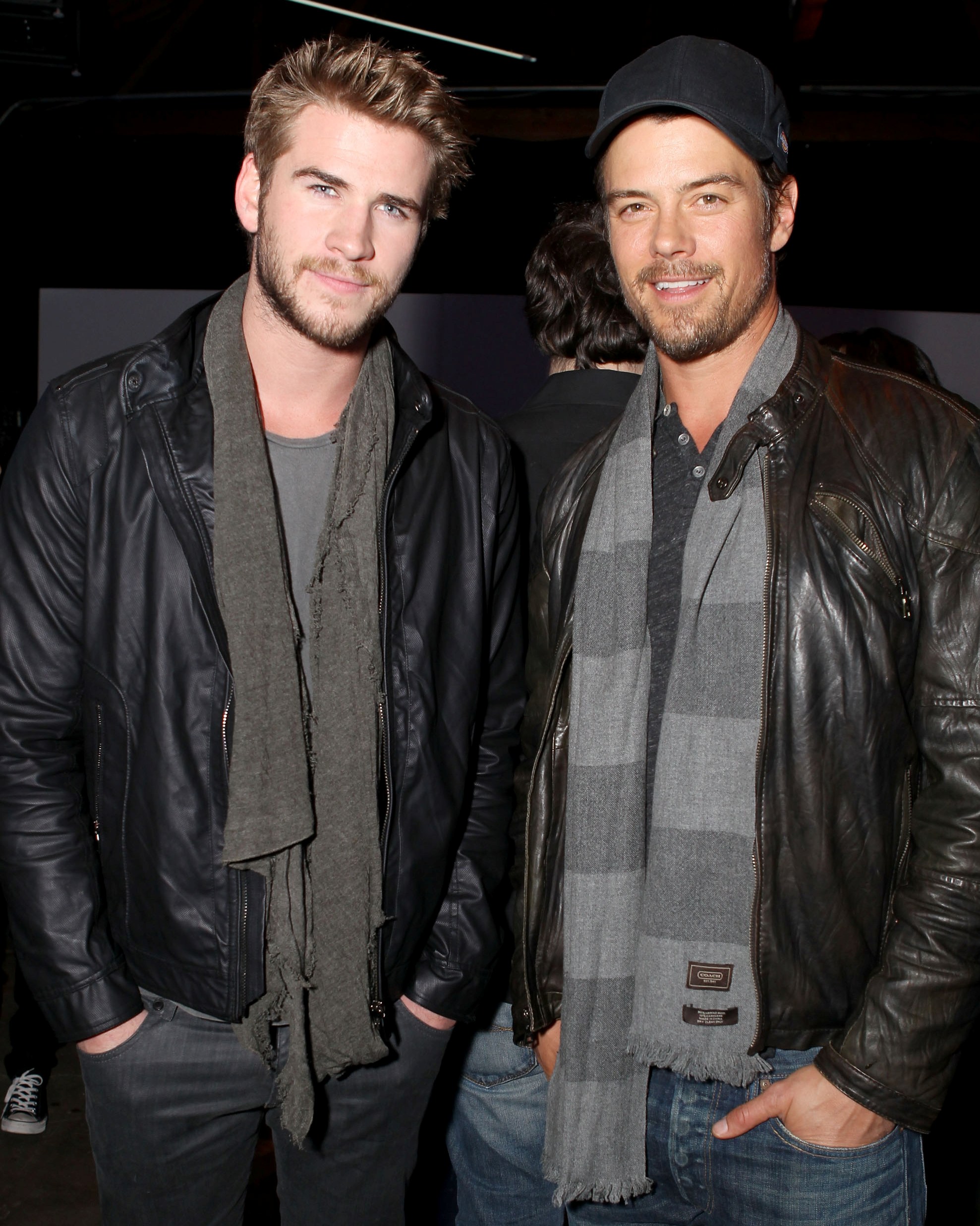 There's just more than four weeks until Lionsgate's "The Hunger Games" opens on March 23, and star Liam Hemsworth is bracing for the promotional tour.
"My schedule in March, I briefly looked at it and I threw up in my mouth, I think," Hemsworth told TheWrap.
Before the blitz, he managed to sneak in one event that has nothing to do with arrows, fire or violent death.
Hemsworth (left) joined Josh Duhamel (right), "Hugo" star Chloe Moretz, and more at the unveiling of the PS VITA Portable Entertainment System, Sony's next generation handheld that's closer to a smart phone than a traditional gaming platform.
Instead of debuting at gaming convention E3 or January's CES, the launch is nestled in between the Grammys and Oscars. "Gaming is bigger than box office and it's bigger than music industry," said host Jack Tretton, president of CEO of Sony Computer Entertainment America.
"I've had lunch with Josh Duhamel to talk not about Hollywood, but about getting in the games business… and he's the one that initiated the discussion. So that feels pretty good," Tretton told TheWrap.  Duhamel, Harry Shum, Jessica Szohr and Nolan Gould were among the bright lights at the Siren Studios event space on Orange Avenue.
The buzz precedes the Wednesday launch. AOL's popular tech blog Engadget has reviewed the Vita twice, sneaking a Japanese version from across the Pacific to post an early review before Christmas.
President Obama was in town at the Bel-Air house of "Bold and Beautiful" producer Brad Bell at the same time as the PS Vita event.
Patrick Schwarzenegger, who's kept a low profile since parents Arnold Schwarzenegger and Maria Shriver's very public breakup last year, made an easy choice.
"(Obama's) at one of my friend's houses, I was going to go there, but this is more important. Video games over presidents.  Sorry, Obama," he told TheWrap.
(Above right, Schwarzenegger with Moretz. Photos by Chris Weeks and Jason Merritt.)
In West Hollywood, Octavia Spencer kept up a nonstop schedule as one of five storytellers relating personal stories of discrimination and bigotry to a live audience at the USA Network and The Moth's "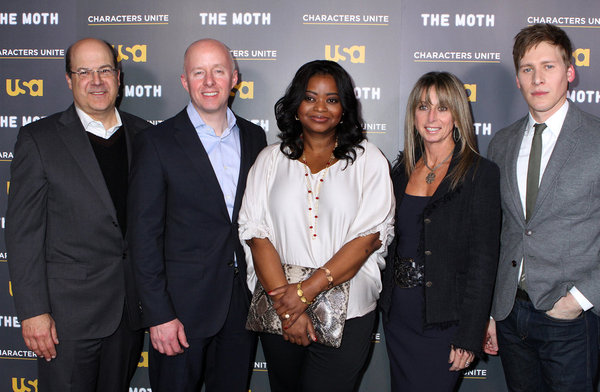 Characters Unite" event.
From left, Jeff Wachtel (Co-president, USA), Chris McCumber (Co-president, USA) Spencer, Bonnie Hammer (Chairman NBCU Cable Entertainment) and writer Dustin Lance Black at the Pacific Design Center. Photo by Evans Westal/USA Network
On the extreme westside, Converse won the award for most original step-and-repeat wall of the spring at the opening of their flagship store on the Third Street Promenade in Santa Monica.
Gillian Zinser ("90210"), Mark Salling and Lucy Hale walked that way. (Photo by Stefanie Keenan, WireImage)