It's almost all over but the counting.
Ballots are due back at PricewaterhouseCoopers by the end of the day on Friday, with a surprising number of Academy members I've spoken to in recent days still weighing their choices.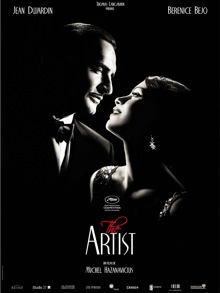 The accountants will begin their work soon, and the results will be revealed early on the morning of Jan. 24. Parties will come to a screeching halt courtesy of new campaign rules; pundits and prognosticators will either brag about their accuracy, or change the subject.
And while most of the nominations will probably go according to plan, there will be a few surprises that morning.
Here's a look at some of some of those unlikely — but possible — scenarios.
1. "The Artist" will stumble.
Michel Hazanavicius' silent film has become the odds-on favorite, with an impressive performance in both critics' awards and guild nominations. But could it somehow come up short in a couple of key Oscar categories?
Best Picture is a lock, but what about Best Director? Best Original Screenplay? Best Editing? Best Cinematography? The film only has to miss out in one or two of those categories for its critics to start saying that it's vulnerable, it's too slight to win, it peaked too early.
2. "The Help" won't get a nomination.
This would be almost as big a surprise. The consensus is that Tate Taylor's drama, a big hit with strong appeal to the huge Actors Branch, is in the top five.
The tricky thing for the film is this year's Oscar process, in which being ranked first on voters' ballots is of far greater importance than it has ever been before. "The Help" is a consensus kind of movie – lots of people like it, but do they love it?
In previous years, being lots of people's second or third choice would lead to a nomination; this year, it won't. You have to be number one, a fact that could conceivably be the Achilles Heel for "The Help."
3. "Tinker Tailor Soldier Spy" or "My Week With Marilyn" will.
Just how powerful is the British contingent in the Academy? Conventional wisdom says that "Tinker, Tailor," despite a good number of critical raves, is on the outside looking in, and so is "My Week With Marilyn," except in the acting categories.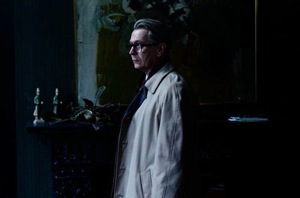 But the films do have one thing in their corner: the large number of British AMPAS members. When the British Academy released its longlists of awards contenders last week, "Tinker Tailor" and "Marilyn" got more mentions than any other films.
Fans of the former film tend to be passionate, and will likely rank it high on their ballots. And I keep hearing that "Marilyn" screened extremely well at the Academy, and is playing well on screeners. (When I interviewed Sir Ben Kingsley not long ago, he mentioned it alongside "Hugo" and "The Artist" as the kind of movie that Hollywood should be making.)
They're both longshots, "Marilyn" more than "Tinker." But don't underestimate that Brit bloc.
4. There will be 10 Best Picture nominations.
For the last two years, 10 nominees has been the norm. But a rule change has resulted in a variable field of anywhere from five to 10, and the consensus among Oscar watchers is that we certainly won't see a full slate of 10.
When I supervised a recount of the Critics Choice Movie Awards ballots using the Oscar system, for example, it cut the field from 10 to eight. So 10 nominees would be a real shock – a delicious shock for a couple of studios and filmmakers, but a shock nonetheless.
5. There will be only five Best Picture nominations.
On the other hand, could there be only the minimum number of nominees? I can see that happening more easily than the maximum, but it's definitely a longshot. You only need about 250 first-place votes out of nearly 6,000 Academy members to secure a nomination – and I have to think that at least six or seven films will accomplish that.
So if Jennifer Lawrence were to stand on the stage of the Samuel Goldwyn Theater on Jan. 24, read the names "The Artist," "The Descendants," "The Help," "Hugo" and "Midnight in Paris" and then stop, Hollywood's collective jaw would drop.
6. Demian Bichir will get a Best Actor nod.
Nobody who's seen Bichir in "A Better Life" can dispute that his portrayal of a world-weary L.A. gardener trying to scratch out a decent future for his son belongs in the conversation. And Screen Actors Guild voters agreed, making Bichir the biggest surprise in their Best Actor category.
In most surveys, Bichir ranks below frontrunners George Clooney, Brad Pitt and Jean Dujardin, and also below Leonardo DiCaprio, Michael Fassbender, Gary Oldman, Ryan Gosling and Michael Shannon as well. But Oscar voters have made smart and surprising choices in this category in the past (remember Javier Bardem for "Biutiful" last year?).
The real question is whether enough voters saw the film, which was the first screener sent to members.
7. On that note: Leonardo DiCaprio won't get a nomination.
At one time, DiCaprio's performance as J. Edgar Hoover in Clint Eastwood's "J. Edgar" seemed like a no-brainer. He was playing a real-life character over a span of decades for a serious director who was much-loved by the Academy; that's an Oscar-bait trifecta. Even if the movie wasn't that good (as, say, "Invictus" wasn't), he'd have to be included (as Morgan Freeman was).
Well, the movie wasn't that good, and DiCaprio's stock was falling even before the Academy's makeup branch left the film's old-age makeup off the shortlist. He still seems more likely than not to get in – but if he doesn't, this could be one of the least surprising surprises of Oscar nomination morning.
8. Andy Serkis will get an acting nod.
Could motion-capture really have reached enough of a tipping point that its acknowledged master is recognized by the Academy, the way he was in the Supporting Actor category at the Critics Choice Movie Awards?
The prospect is delicious. Serkis' co-star in "Rise of the Planet of the Apes," James Franco, wrote an open letter this week in which he encouraged actors to recognize his colleague's accomplishment as the ape Caesar.
"There is … an acting revolution that has taken place," wrote Franco. "Andy Serkis is the undisputed master of the newest kind of acting called 'performance capture,' and it is time that Serkis gets credit for the innovative artist that he is … Caesar … is the creation of an actor doing something that I dare say no other actor could have done at this moment."
Franco also said that Serkis deserves "recognition, now." The chances that he'll get it from the Academy are slim, but those words certainly didn't hurt.
9. Elizabeth Olsen or Kirsten Dunst will make it into the Best Actress field.
Meryl Streep is a shoo-in. So is Viola Davis. So is Michelle Williams. Glenn Close seems pretty safe. But who gets that fifth Best Actress slot?
The experts at Gold Derby say it'll be Tilda Swinton for "We Need to Talk About Kevin," or Rooney Mara for "The Girl With the Dragon Tattoo." And certainly, Academy voters would be going out on a limb to turn to Olsen, the NYU student so convincing as a cult victim in "Martha Marcy May Marlene," or Dunst, whose remarkable performance in "Melancholia" was overshadowed by her director's big mouth at Cannes.
But both are eminently deserving, and either would be a delightful surprise.
10. The Animated Feature category won't have five nominees after all.
When the number of entries in the Animated Feature category reached 16, folks in this category rejoiced: That meant that for only the third time in 11 years, they could have a full slate of five nominees.
But it doesn't mean they will. Voters in the category score each film on a scale of six to 10, and only movies that average 7.5 can be nominated. In a year without a lot of unanimously acclaimed animated features, it's conceivable that voters just won't come up with five films that make the cut, and the category will be down to four or even three.
Still, of the 17 eligible features, six of them scored higher than 75 percent on Rotten Tomatoes. (In descending order: "Arthur Christmas," "Winnie the Pooh," "Rango," "Puss in Boots," "Kung Fu Panda 2" and "The Adventures of Tintin.") So they're probably safe. But not completely.
The Best Original Song category has a similar rule, but it requires a tougher 8.25 average to be eligible. Last year, only four songs made the cut. I think this year is a stronger field, but the Music Branch voters are an unpredictable lot.