ABC will take its turn on stage at the Beverly Hilton Tuesday, kicking off the broadcast-network portion of the Television Critics Association summer press tour. Though there are plenty of cable networks and streaming services yet to present–Showtime, Hulu, FX, and the Disney and NBCUniversal cable families–enough press tour is in the rear-view mirror to warrant a fond (or not-so-fond) look back at the best and worst so far.
1. The Trevor Noah Charm Offensive
New "Daily Show" host Trevor Noah was received warmly at the invite-only stand-up set he performed for critics Tuesday in Santa Monica, drawing a standing ovation from about 85% of the audience. The next day at his TCA session, he projected sufficient gravitas as he fielded questions about how he'll handle the task of succeeding Jon Stewart. Coming on the heels of features in GQ and the New York Times Magazine and an episode of Jerry Seinfeld's "Comedians in Cars Getting Coffee," Noah's press tour push has helped him move past the controversy over old Twitter posts that marred his introduction in March.
Also Read: Amazon's Roy Price Defends Deals With Woody Allen, 'Top Gear' Hosts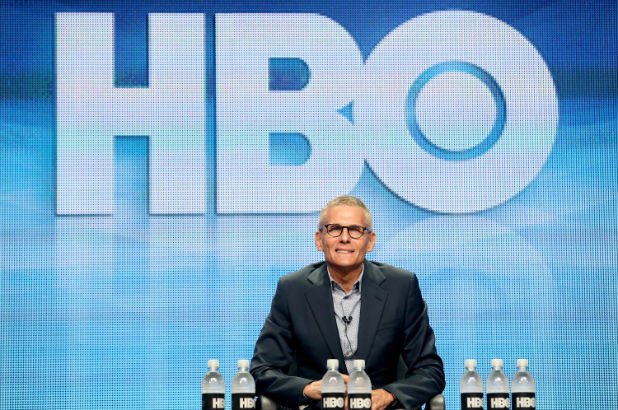 2. The End of 'Game of Thrones' is Nigh
Coming off a season for which it earned 24 Primetime Emmy nominations and a lot of fan ill will over the murder, rape, and general mistreatment of its characters, "Game of Thrones" now has a likely end in sight. "I think their feeling is we're looking at two more seasons after six," HBO programming president Michael Lombardo said, indicating that the decision to end the series lies with showrunners David Benioff and D.B. Weiss. "I'm hoping they'll change their minds, but that's what we're looking at right now." Lombardo also defended "True Detective" from the disdain heaped on its current second season, contending that "the show works" and that he is open to a third installment.
Also Read: 'Hand of God's' Ron Perlman, Dana Delaney Tout Amazon's Creative Freedom
3. The HBO-Starz Feud That Almost Was
Speaking of HBO, Lombardo chimed in during the session for "Ballers" to respond to a question for Dwayne Johnson about a Starz press release that negatively compared the show to that network's "Survivor's Remorse." "That so funny, it's the first I've heard of it," Lombardo said. "I kind of said, 'What's 'Survivor's Remorse'?' And I guess that says it all." Starz CEO Chris Albrecht, sadly, refused to take the bait the next day. "I have nothing but respect and affection for Mike Lombardo," Albrecht said. "Shame on whoever framed this question yesterday." He went on to add that he had never seen "Ballers," but assumed the show was good because HBO had renewed it.
Also Read: 'Nature Cat' Star Bobby Moynihan Compares PBS Kids Show to 'SNL': 'We're Puppets Too'
4. 'Downton Abbey' Still Might Be a Movie
"Downton Abbey" co-creator and executive producer Gareth Naeme stoked talk Saturday about a feature-film coda to the series, even though nobody asked. "I guess there is this speculation about whether we'll ever make a 'Downtown' movie, and we might," Naeme said in response to a question that had nothing to do with a possible movie. "I'm not denying anything, but there's no firm plans," Naeme added later, when actually asked about a possible film. The final season of "Downton" premieres Jan. 3 on PBS.
Also Read: AMC Renews 'Making of the Mob,' Orders 'The West' to Series
5. Steven Moffat v. the U.K.
"Sherlock" and "Doctor Who" showrunner Steven Moffat threw his political weight against the British government's plan yank public funding from the BBC. He called the idea "vandalism of the worst kind" and "outrageous" on Saturday.  Moffat added that the potential de-funding would be "absolutely terrible and wrong and ill conceived." So he doesn't like the idea. A kinder, gentler Moffat also teased Maisie Williams ("Game of Thrones") guest role on "Doctor Who," saying, "She's a brand new character … she's not someone from the Doctor's past."
Also Read: Damon Lindelof Makes 'No Apologies' for 'The Leftovers' Season 1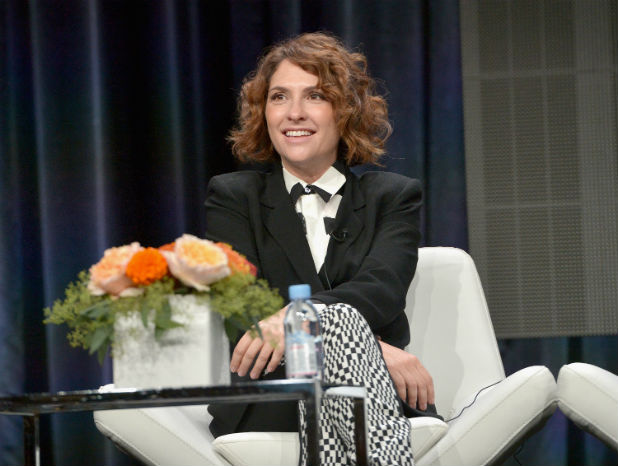 6. "Transparent" as Game Changer
Jill Soloway deserves a pat on the back for bringing positive TV characters to the transgender community — and she acknowledged the societal difference between the Season 1 launch and December's sophomore drop. "Our culture has sort of caught up to Trans 101," Soloway told reporters Monday. But we're not quite where we need to be, the activist, writer and producer said. "The pitfalls is that there are so few trans people in the industry," Soloway, who hired a trans writer since the first run, said in the Beverly Hilton ballroom. Also during the "Transparent" panel, star Jeffrey Tambor praised real-life trans icon Caitlyn Jenner's courage: "We have met Caitlyn, and on a personal level, may I speak, we love Caitlyn," he said.
Also Read: HBO Programming President Defends 'True Detective' Season 2: 'I Think the Show Works'
7. Hot Topics That Rival the Weather in Temperature
TheWrap asked The Rock to weigh in on the recent news of prior Hulk Hogan racist rants, which Johnson called "pretty disappointing" before elaborating on his family's longterm relationship with the man behind Hulkamania.
During the Saturday's PBS panels, "Mercy Street's" co-creator spoke about the show's period-appropriate use of the Confederate flag. "Of course it's been something that has been on all of our minds making the show," David Zabel said Saturday. "I believe the show will be even more useful now." The controversy over the flag, he added, "makes the story that we're telling more pertinent, more timely, more illuminating."
Also Read: Brian Grazer, Ron Howard and Barry Levinson Projects Land at Nat Geo
Netflix chief content officer Ted Sarandos said it would be inappropriate for his company to release Bill Cosby's stand-up comedy special in light of all the sexual assault claims against the former sitcom star.