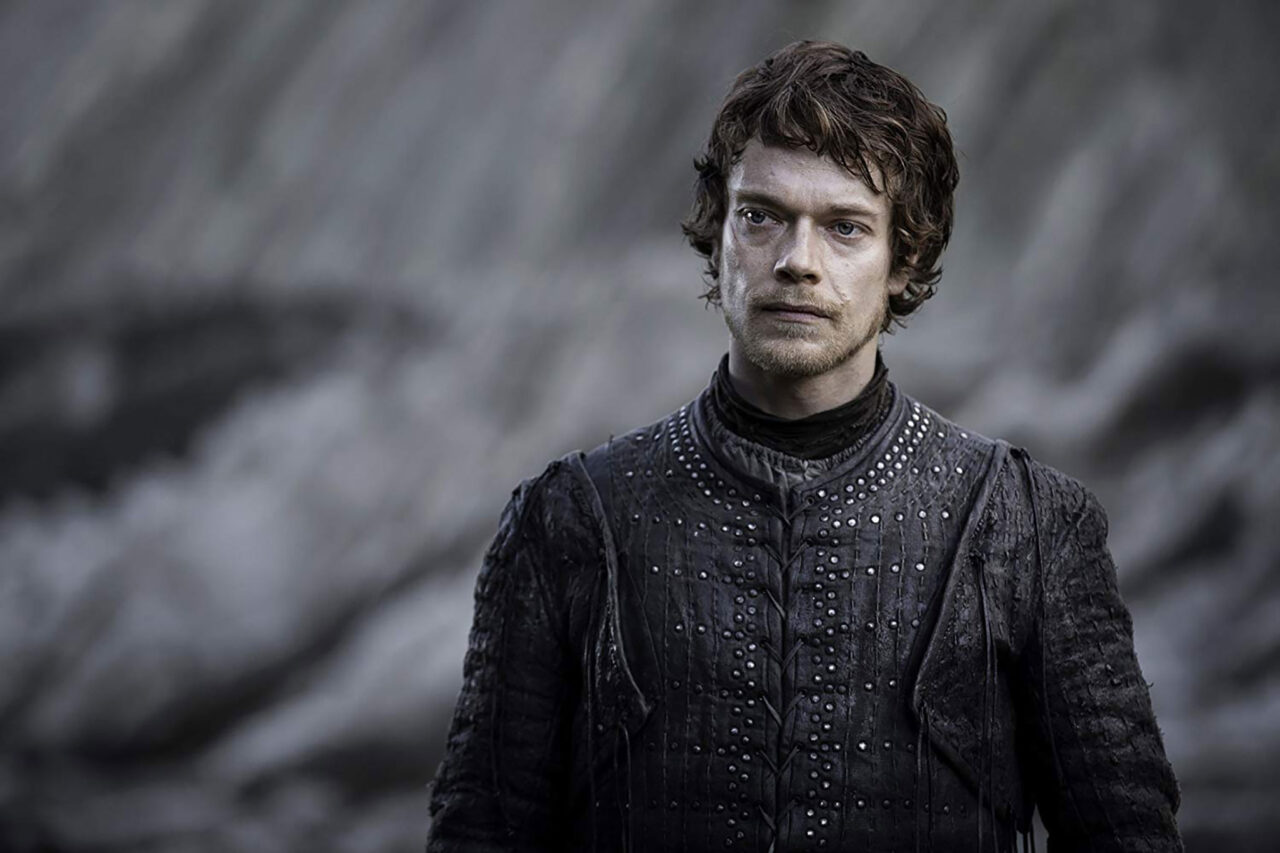 Alfie Allen Describes Growing Up on 'Game of Thrones': 'It Was My 20s, Really'
This story about Alfie Allen and "Game of Thrones" first appeared in the Down to the Wire issue of TheWrap's Emmy magazine.
Alfie Allen was one of 10 different "Game of Thrones" actors to receive an Emmy nomination this year for the HBO hit's final season — and one of four first-timers, along with co-stars Gwendoline Christie, Sophie Turner and Carice van Houten.
(Allen, Christie and van Houten submitted themselves in the Emmy race; the others were submitted by HBO.)
Also Read: Watch Out, 'Game of Thrones' - 'NYPD Blue' Once Set a Record and Then Got Ambushed at the Emmys
We spoke to Allen about playing Theon Greyjoy, who betrayed the Stark family, endured a season of horrific torture and humiliation and eventually redeemed himself by defending the Starks to the death.
Warning: in the remote chance you haven't seen the final season, this conversation contains more spoilers.
Why did you decide to submit yourself for Emmy consideration this year?
I had people advising me to do it, and it felt right. I really don't know how the mechanics work, but it felt like the right time to do it. But I had no expectations whatsoever.
Also Read: 2019 Emmy Contenders, From Sophie Turner to Tony Hale to Cicely Tyson (Exclusive Photos)
When you first got the part, did you have any sense of where Theon's story was going?
I hadn't heard much about the books before I started. I decided to read them, but then stopped reading about two-and-a-half or three books in. I decided I didn't want to preempt stuff going forward. I did hear about Theon being taken to the dungeons and tortured, but it became a bigger thing in the show.
Was it rough filming the season where Theon was imprisoned and tortured by Ramsay Bolton (Iwan Rheon)?
As an actor, it was a really interesting thing to be able to get at. At times I felt strange and bizarre, but at the end of the day, Iwan and I would just go and play pool together. Sometimes we'd talk about it and sometimes not.
The final season drew lots of criticism, but Theon did have real moments of redemption.
Some people weren't satisfied with how it ended, but it's the same with a lot of these TV shows. But in terms of the arc of Theon, I hope people were happy with it. On the day I felt happy with it, and when I got to see it, I was thankful that Dan and David had given me that kind of stuff to do.
Also Read: Netflix Signs 'Game of Thrones' Creators David Benioff and DB Weiss to Overall Film and TV Deal
What was it like filming Theon's final scene, in which he dies defending Bran Stark (Isaac Hempstead-Wright)?
It was great. There was a sense of camaraderie on the set, because it was in the midst of three or four weeks of night shoots. And to be there with Isaac, who was the person I did my first scene with in the first season, was great. As soon as I saw that, I was very, very happy. It was a slog, those night shoots, but it was great.
What effect has "Game of Thrones" had on your career and your life?
It's been my 20s, really. I started it when I was 22, 23. And it's definitely been life-changing, but at the same time it's nice that I got this whole new set of friends through it. It's been amazing.
Read more of the Down to the Wire issue of TheWrap's Emmy magazine.