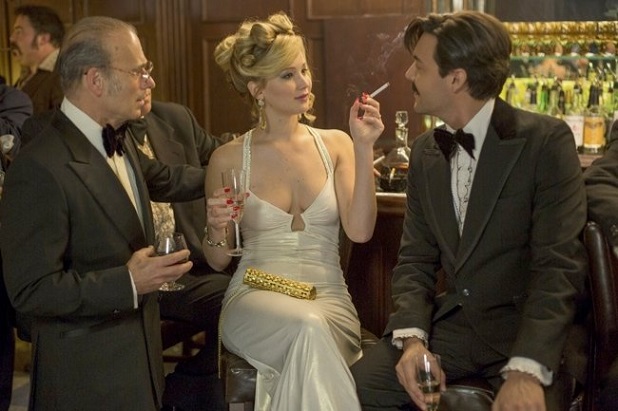 Oscar frontrunner "American Hustle" was spectacular in its first day at the box office on Friday.
David O. Russell's comedy-drama about New Jersey con men caught up in the 1970s Abscam corruption scandal took in $210,909 from six screens – all in New York and Los Angeles – for a very strong average of $35,151 per theater.
The Sony and Annapurna Pictures production was riding momentum from its strong showings this week at the nominations for the Screen Actors Guild Awards and the Golden Globes. Director Russell, Christian Bale, Bradley Cooper, and Jennifer Lawrence all earned nods.
Also read:  Academy Adds 172 Oscar Voters, Tops the 6,000 Mark
Also opening Friday was another Oscar favorite, Disney's "Saving Mr. Banks." The tale of the making of "Mary Poppins" starring Tom Hanks as Walt Disney and Emma Thompson as author P.L. Travers debuted on 15 large-market theaters and brought in $126,000, a strong 8,400 per-screen average.
Both are viewed likely Oscar Best Picture nominees.
Joel and Ethan Coen's "Inside Lleweyn Davis" expanded to 15 theaters in New York and L.A. this weekend after claiming three Globes noms Thursday.
The comedy-drama starring Oscar Isaac as a singer trying to make it in the Greenwich Village folk scene of the 1960s brought in $96,979 for a solid $6,465 per-screen average on Friday. Last weekend, it turned in a very impressive $101,353  average– the Coens' best-ever opening ever — on four theaters for CBS Films.
Also read: 'Hobbit' Looks Huge As Bilbo Bags $31M on First Day at U.S. Box Office
Paramount Vantage added 137 theaters for Alexander Payne's "Nebraska" this weekend, and the drama starring Bruce Dern and June Squibb brought in $266,000 from 250 theaters for a $1,065 per-screen average.
Sony Classics brought Woody Allen's "Blue Jasmine" back into roughly 300 theaters but didn't gain much traction. The comedy-drama starring Cate Blanchett took in just $30,0oo.
The Weinstein Company kept "Mandela: Long Walk to Freedom" in four theaters and it brought in $9.927 for a $2.482 per-screen average.