They didn't win a single Annie Award this year, but Disney and Pixar may have just scored a significant victory in their battle to change the procedures of the annual animation prizes.
ASIFA-Hollywood, which runs the Annies and was mired in controversy this year after Disney/Pixar dropped out of the organization, announced a new slate of officers on Tuesday, and promised "a new era" that will include changes to the Annies.
"I am looking forward to being the 'new face' of the organization and to making some significant changes to the status quo," said new ASIFA-Hollywood president Frank Gladstone in a press release announcing his selection. "For starters, this includes updating our membership qualifications, establishing a representative voice for every animation studio and creative technique, building an advisory board of animation luminaries and revising the voting structure of the annual Annie Awards."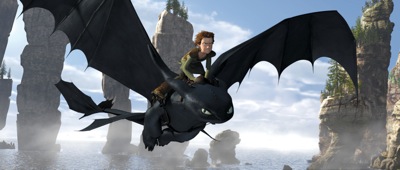 The changes come on the heels of the 2011 Annie Awards, at which DreamWorks Animation's "How to Train Your Dragon" won 10 awards, including Best Animated Feature, while Oscar winner "Toy Story 3" was completely shut out.
The clean sweep for "Dragon" echoed another controversial Annie Awards two years earlier, when DreamWorks "Kung Fu Panda" won the same 10 awards, and Pixar's "WALL-E" went home empty-handed.
While "Dragon" was an acclaimed film on its own, the withdrawal of Disney and Pixar and the failure to recognize "Toy Story 3" with any awards (it was nominated for three) drew widespread attention. "The sweep makes it clear that these particular awards have a serious credibility problem if they wish to be known for honoring the best the art form has to offer," wrote TheWrap at the time.
Gladstone replaces Antran Manoogian, who served atop the organization for more than 20 years. During Manoogian's tenure, ASIFA grew to more than 4,000 members; its membership ranks were open to anyone who paid a yearly fee, leading to charges that DreamWorks exercised undue influence on the Annie Awards by buying memberships for all its employees.
Under Manoogian, voting qualifications had been tightened before the 2011 awards – but ASIFA refused to bow to Disney pressure to establish an advisory board of studio representative that would recommend further changes, leading to Disney's decision to withdraw from the organization last summer.
According to the press release, ASIFA-Hollywood will meet with executives from "all the major studios" in the next few weeks to hear recommendations on how to improve the process.
Gladstone is a professional animator, producer, director, writer and teacher who has worked in management for Disney, Warner Bros. and DreamWorks. New ASIFA-Hollywood vice president Jerry Beck is a former executive with Nickelodeon and Disney, while continuing secretary Bill Turner is a production supervisor at Disney Television Animation.
The new ASIFA-Hollywood treasurer, Jeff Wike, is an executive at DreamWorks Animation.