How Antonio Banderas Learned to Relax and Play His Old Friend (and Director) Pedro Almodóvar
This story on Antonio Banderas first appeared in TheWrap's Cannes magazine.
Salvador Mallo, the main character in Pedro Almodóvar's "Pain and Glory," is not Almodóvar himself. Sure, he's a film director from Spain who dresses like Almodóvar, lives in a house that looks like Almodóvar's house, makes movies with the same obsessions as Almodóvar, family and sexuality foremost among them, and even has spiky hair reminiscent of Almodóvar's.
But there's a difference, said Antonio Banderas, who ought to know. The two have been close collaborators since they began making movies together in 1981, when Almodóvar was launching a transgressive career that would help Spain shake off the repressive 36-year reign of dictator Francisco Franco. Their eight films together include "Labyrinth of Passion," "Women on the Verge of a Nervous Breakdown," "Tie Me Up! Tie Me Down!" and "The Skin I Live In."
Also Read: 'The Dead Don't Die' Film Review: Star-Studded Zombie Flick Runs Out of Steam
Banderas wasn't imitating his old friend when they made "Pain and Glory," the story of a director who reflects on a tumultuous life as he tries to find peace and salvation in his art and with the people who've impacted him along the way. But at the same time, he knew that the character was deeply rooted in Almodóvar's own life. "Pain and Glory" is a very simple movie, Banderas said more than once in an interview about the film, which screens in the main competition at Cannes.
And achieving that simplicity, he added, was very complicated.
What is special to you about your relationship with Pedro?
Well, we practically started together, making movies at the beginning of the '80s. Pedro is not only a filmmaker, he is a thinker, and he's a person that actually had a very strong influence on Spanish society for many years, especially in terms of the morality of the time.
When we were working together on the first movies, those were only five years after Franco died, and Spain was still under the influence of that. So in terms of morality and equality in our society, there were a number of things that Pedro Almodóvar helped change, and I was not only a witness to that, but a participant in that.
It was very special to be part of it. We are lucky to have him. You can count directors like this with all the fingers of two hands. Maybe one hand.
Also Read: How Antonio Banderas Overcame His Fear of Playing Hometown Legend Pablo Picasso
How did you two meet?
I was performing at the Spanish National Theater. I was just having a coffee with my fellow actors in a coffee shop that was very famous, where intellectuals in the '30s used to go, and he appeared there with a briefcase.
He was ingenious and funny, and when he left he said to me, "You have a very romantic face, you should do movies." And I asked the other actors, "Who is that?"
They said, "His name is Pedro Almodóvar. He made one movie and will never do another." [Laughs] My country is filled with prophets.
You've now made eight movies with him, going back to "Labyrinth of Passion." Has he changed much as a director?
He was always very demanding of actors. He wants something from you that is very complicated. In the '80s, probably, we were more playful, more crazy, almost like a rock 'n' roll group, in a way.
We worked with the same people — we were the Almodóvar group, we were recognized in Madrid. We were the Almodóvars.
But then I didn't work with him for more than 20 years. And when I went back to do "The Skin I Live In" in 2011, I went there with a backpack filled with all I'd learned for 22 years. And he said, "No. I understand that works for you, but it doesn't work for me. We have to deconstruct you and construct you in a different way."
And that was painful. We confronted each other at the time, but at the end of the process I saw the movie and I understood him, I understood what he was looking for. There was something I didn't even know I had. It made me think a lot about my own career, and about how I can draw from and reflect about the things I've done without falling back on the things that make me comfortable.
Also Read: 10 Best Cannes Films of the Last 10 Years, From 'Melancholia' to 'Amour' (Photos)
So did you go into "Pain and Glory" with a different attitude?
The lesson was learned. I went to him and said, "I come here like a soldier. I am not a general, I am not a captain, I am a soldier that listens to you. What do you want from me for this movie? How do you want me to perform you? This is not a strategy–this is the truth."
So we started working from a completely different place to create this character. The whole movie is very simple, almost minimalist. It's like embroidering something little by little — nothing big, counting very much on economy.
But you're also playing a character who is largely based on Pedro himself.
I don't know how many times people have worked performing a character that not only exists but is directing you. It's very complicated. Even if he said, "It's not me, it's my alter ego" — OK, but it's in you. It's not self-biography, but it's self-fiction. Some of the things the character does are things you wanted to do but never did, but that is part of you, too.
So we started playing the game, and I immediately realized we were going somewhere new. It was beautiful to go on that road, because I would see how Pedro was almost taking weight off his shoulders as we went on. It was a very personal thing we were doing, and he was becoming happier and happier.
He solved problems with his family, with actors, with ex-boyfriends, with many different things and different people. He was lighter by the end of the movie. I saw Pedro Almodóvar leave happier than we ever saw before.
Also Read: 18 Hot Sales Titles in Cannes, From 'Moonfall' to 'Cherry'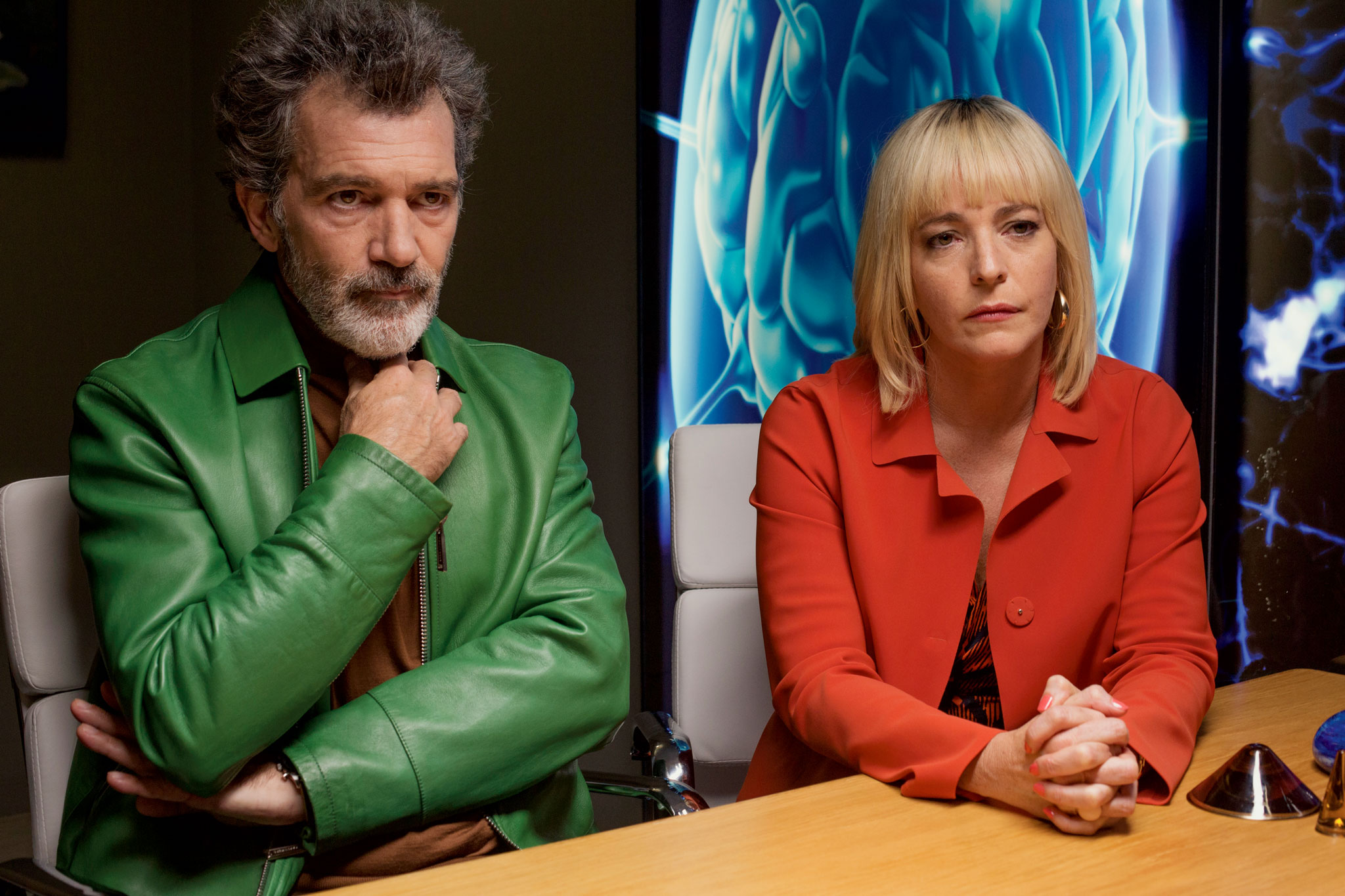 The setting is designed after his house, the clothes are his, your hair is sort of like his… Were there moments that just felt too weird?
You know what? What I didn't try to do was an imitation. It was way more subtle than that. It was him, but I wasn't trying to do an imitation of his voice or the way he walks.
Yeah, he put me in the colorful clothes he wears, and we were working in a place that was an imitation of his house. And sometimes he said to me, "If you want to do an imitation, you can do it." I said, "No, no, no. That would be a pastiche. I want to look at things–for example, your solitude. I am very aware of the problems you have to solve with family, especially your mom…"  There were a number of things I knew, because I knew him as a friend. But I didn't want to go to an imitation.
I read some comments that he has made that made me kind of happy. He said, "I was watching the movie and thought, 'Oh, my God, I am imitating Antonio performing me.'" [Laughs] I treated it like a character.
I couldn't be all the time thinking, "Oh, my God, I'm playing the guy who's giving me direction." Otherwise it is going to be too much pressure. I couldn't work like that. I preferred to take it as a character with very specific coordinates.
Also Read: 16 of Cannes' Hottest Directors, From Pedro Almodóvar to Céline Sciamma (Exclusive Photos)
Was your process itself any different than usual?
In a way, what I did was what any actor would have done — grab that script and talk. We had a very long period of rehearsal, which is common with Pedro. You sit with him for a month, every day for three or four hours, and you talk about what you're going to do. You talk, and he rewrites the scenes.
The creation process is longer than people think. Even though the movie seems very simple and improvised, it's nothing like that. Pedro Almodóvar is responsible for every word, every comma. That's something that actors find hard with Pedro. It was a complicated process to do something simple.
The character is a man who finds some kind of salvation from pain and misery in his art. Do you identify with that?
I identify not personally, but with his persona, in both stages of this movie. In the pain part of the movie, we don't talk about just depression, we are talking about physical pain. And then you have the glory side — the glory side comes as optimistic, as he closes the circles that he didn't close before. And he's telling all of us, "If you don't close those circles, there's no way to step on the glory side of your life."
Also Read: Cannes Film Festival Opens With More Netflix Drama and Too Few Female Directors (Again)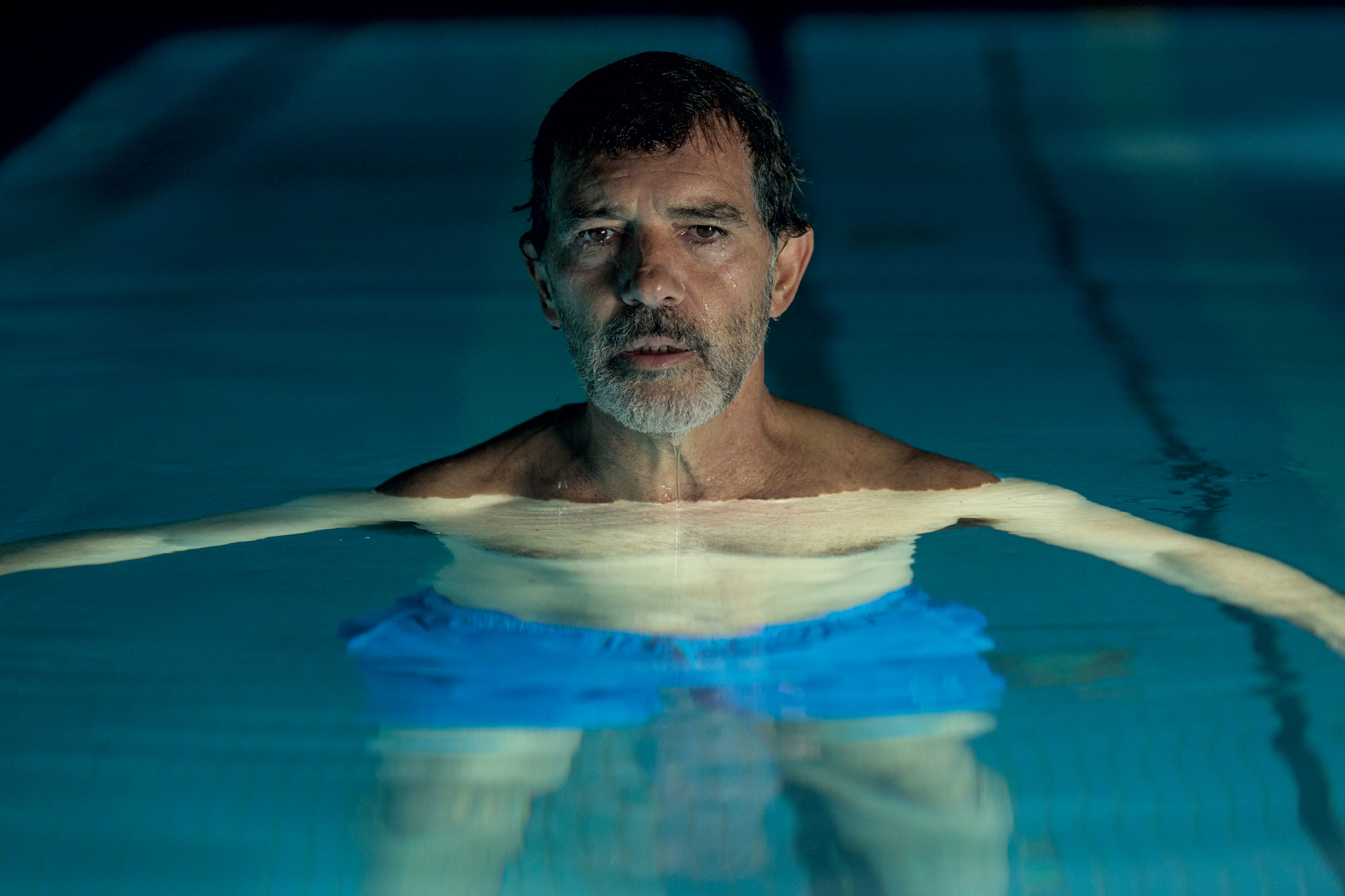 Pedro has said that this film is your "rebirth as an actor," and called it "the start of a new era" for you.
Well, I am almost 60. [Laughs] That's beautiful, I love those comments. I've been working my whole entire life trying to be honest in everything I do, no matter who I'm working with. I felt that I tried to be sincere when I was doing "Zorro," or working on "Evita" with Alan Parker.
But it's true that my history with Almodóvar is completely different than anything I have done before. Only the eight movies that I have done with Pedro — just for that, it was worth it for me to be an actor.
I always say to the people of my country, "If you want to know ourselves, look at our artists. Look at Goya, look at Picasso, read the poet García Lorca and then you will know what you are." And I am pretty sure that in the future, somebody is going to say that about Pedro Almodóvar, as somebody who showed us how Spain thought and felt at a particular time. And I like that I was there, that I was part of that.
Read the rest of TheWrap's Cannes magazine.