Are Women Directors on the Verge of an Oscar Breakthrough?
This story on Mati Diop, Antoneta Kastrati and the female directors in the Oscars' Best International Feature Film category first appeared in the International Film issue of TheWrap's Oscar magazine.
When Mati Diop first heard questions about gender inequity in the film business, she didn't know how to react. A mixed-race woman of Senegalese descent raised in Paris from the age of 8 by a strong single mother, she had been directing short films and acting since her early 20s, seldom stopping to consider that her opportunities might be restricted by her gender.
"When people started to talk to me about misogyny, I was like, 'What is it?'" said Diop, whose haunting feature debut, "Atlantics," is Senegal's entry in the Best International Feature Film race. "I think I was in denial."
Even as she worked on "Atlantics," Diop said she resisted being a standard-bearer for her gender. "I remember when some magazine called me to ask if I would talk about why there were no women directors in Cannes," she said. "I was … not arrogant, but I didn't want women to be reduced to victims. I wanted to say, 'I can't talk to you about misogyny or lack of opportunities for women, because I'm too busy working on my film.' I didn't want to carry the label of a female filmmaker, because I already had enough complexity being mixed-race.
Also Read: 'Atlantics' Film Review: Mati Diop Offers Poetic New Take on Refugee Tale
"But thanks to different women thinkers and recent feminist movements, I think I deconstructed some ideas I had and realized that my relationship to feminism had to evolve. I had to realize how lucky I was to have had an example like my mother, and that should make me want to look at things as they are for other women."
Diop is now one of 27 female directors in the international Oscar race, a record number that means a woman has directed or co-directed almost 30% of the 91 films in contention. (Two other films directed by women, Genevieve Nnaji's "Lionheart" and Sudabeh Mortezai's "Joy," were entered by Nigeria and Austria, respectively, but disqualified for having too much English dialogue.) The all-time high is, perhaps, emblematic of a global film culture that is slowly — too slowly, no doubt — making way for more than just the latest crop of male voices.
"I felt it when I was in Toronto," said Antoneta Kastrati, who premiered her dark and affecting drama "Zana" at the Toronto International Film Festival, where 36% of the 333 films were directed or co-directed by women. Kastrati is now representing Kosovo in the Oscar race, the second woman in a row to do so after Blerta Zeqiri last year.
Also Read: Oscars International Race 2019: Complete List of Films
"I feel that finally we're starting to have more representation — and it's not that women haven't made films in the past, but the institutions are now making ways for it to happen. It's about perspective and it's about access, and I definitely feel like it's a new time."
Few have shone in that new time more than Diop, who became the first black woman ever to have a film in the main competition at the Cannes Film Festival. "Atlantics" won the festival's Grand Prix, runner-up to the Palme d'Or that went to "Parasite." And after the festival, Diop landed a deal with Netflix for her supernatural-tinged film set in a Senegalese town where the boys flee to Europe in search of jobs, often dying on the risky trip across the Mediterranean, and the girls are left behind in a land marked by loss and absence.
"I was haunted by what I saw, what I felt, what I experienced during that period of so many young men migrating from Dakar to Spain in the 2000s," said Diop, who grew up in Paris but made regular trips to Senegal, where her father was a noted musician. She had covered the subject in her short documentary "Atlantiques" in 2009, but she couldn't let go of the idea of going back to the story with a different perspective.
"At the beginning, I thought the movie would be about the boys, but then I realized that I was more interested in the consequences of their disappearance on the ones who stayed," she said. "The boys who left already felt like ghosts, but I felt it was important that my characters are here, now, in the present, alive. They are the women who are transformed by what happens. The film is proposing a relationship with the missing ones — to hold their memory but to make something of this loss and transcend it."
At a certain point, "Atlantics" becomes a literal ghost story — but for Diop, it was always that. "When I shot the short film, the hero of the film told me something that really marked me," she said. "He said he had done the crossing once, but he was rejected by Europe and had to come back. But he was obsessed with the idea of taking another boat to Spain.
"A lot of kids at that time were so obsessed that it felt like they were no longer here — and he told me that when you decide to leave, it means you are already dead. That marked me a lot, and as a filmmaker I projected my gothic and romantic sensibility onto it."
Antoneta Kastrati also comes from a background of short films and documentaries — and like Diop, she drew her feature debut from a personal story of death and loss. "Zana" is focused on a woman whose child was killed during the war that ravaged Kosovo in 1999, and who is trying to have another child but also struggling to find meaning in a life devastated by the loss of her daughter. "There are a lot of movies about the war, but this felt like something I had to say," she said. "It's not about the past, it's about what's happening now in Syria and everywhere."
Also Read: Academy Stumbles Again With Another Oscars International Disqualification, This Time Austria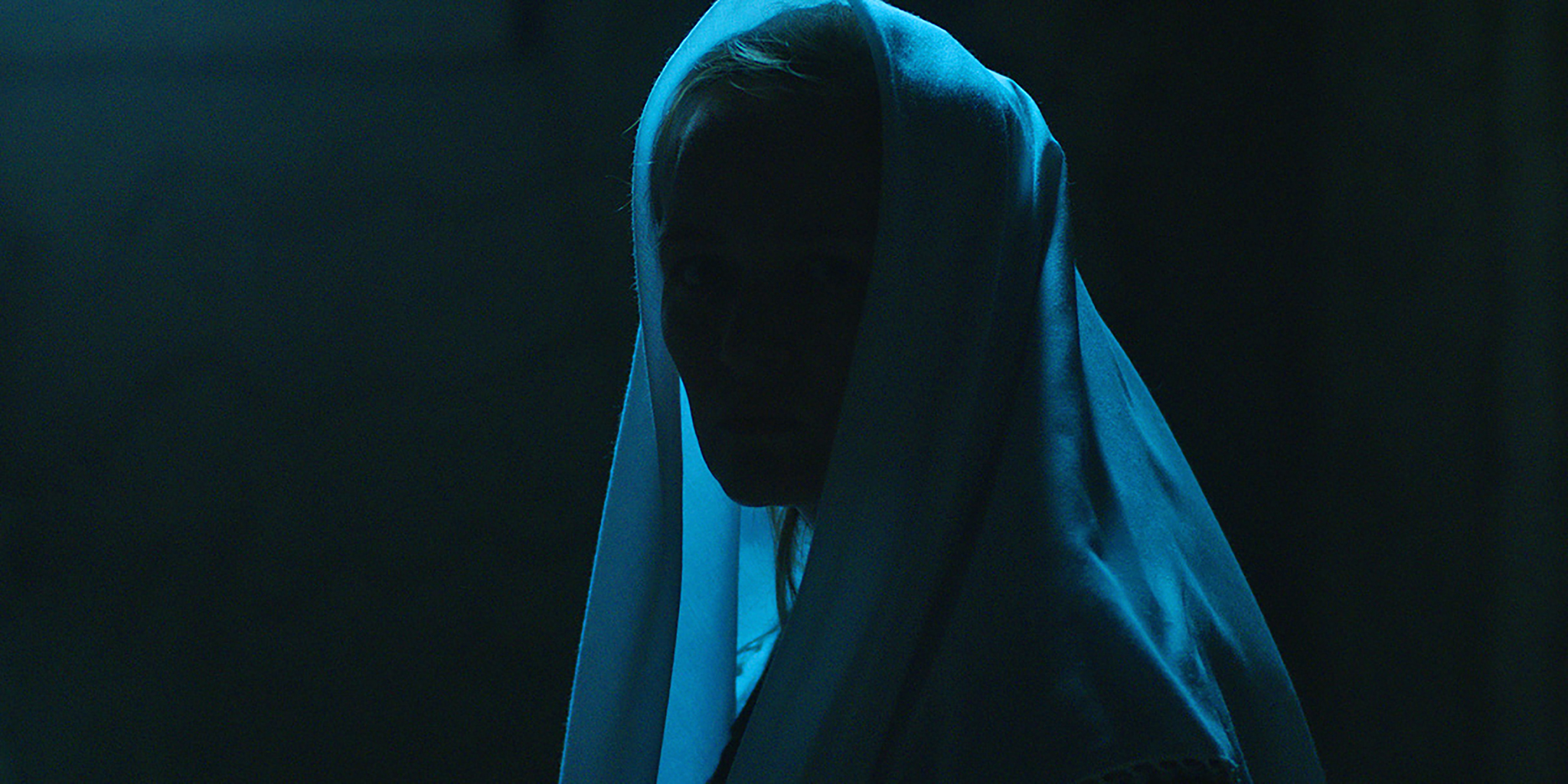 For Kastrati, it also had echoes of her own life. She had been a very good student in a small village in Kosovo, the first in her family to go to high school; she was an avid reader and wanted to become a doctor, the path that seemed most open to women in a fiercely patriarchal society. When the war hit at the age of 18, her mother and her older sister were killed.
"I worked in a hospital for two months right after the war, which was a good thing for me after what happened," she said. "But I couldn't read a book for more than a year. I lost interest, I couldn't concentrate, I didn't care any more about education. What happened to my family, it just changes your perspective on life. It's like, everything that you believed in has crumbled, and you really have to find meaning again."
Working on documentaries with an NGO helped her start to find her voice, though she didn't deal with the war in those films. "Even before I had the story of 'Zana,' I'd been wanting to tell that story," she said. "I didn't lose a child, but it came from my personal experience, from dealing with PTSD myself, from my nightmares."
The film is also imbued with mysticism, as people pressure the central character to use magical healers to become pregnant again. "Kosovo has one foot deeply rooted in mysticism," she said. "A large portion of the population still believes in curses and black magic. And growing up, I saw firsthand how these practices furthered the suppression of women."
And that subject, she added, had long been a passion of hers. "I've done a lot of documentaries about women," she said. "I was really interested in how society limits you, and then on the other hand on the way we deal with power, the way we let go of our power and our agency."
The struggles of women who live in male-dominated societies is a common theme in many of the Best International Feature Film contenders directed by women this year, from Mounia Meddour's "Papicha" (Algeria) to Sophie Deraspe's "Antigone" (Canada), from Lila Avilés' "The Chambermaid" (Mexico) to Marianna Economou's "When Tomatoes Met Wagner" (Greece). And while the conditions in which the characters find themselves can be extreme in comparison to the world in which the directors toil, there are similarities.
Also Read: Oscars Shake Up Voting in the Best International Feature Film Category
In Haifaa Al Mansour's Saudi film "The Perfect Candidate," for instance, a female doctor running for office is booked for a television interview, but the questions are patronizing and condescending. Al Mansour — who has directed two of Saudi Arabia's three Oscar entries, lives outside L.A., made two English-language features and has directed American television — admitted the scene has similarities to things she has experienced.
"Oh yeah, absolutely," she said. "All the time. Even now, I'm a working director, but men come with an authority that women don't have. Especially when I started, people never trusted me with funding or gave me enough money to make my films. It's the same in Hollywood: Women struggle to get our films made and are not taken as seriously as men."
Canadian director Sophie Deraspe said the climate is hospitable in her country, but that doesn't mean equality exists. "When I started, there were no institutions building walls so that women wouldn't make films," she said. "I felt that I could do whatever I wanted to do, I just had to work for it and put all I had in it.
"But then you see the statistics: Even in films schools where you have 50% of women attending the classes, at the end the money is not given to women to make films. It is a glass ceiling — at a certain point, women cannot make it further.
Also Read: 'The Perfect Candidate' Film Review: A Saudi Woman Finds Her Voice in Piercing Political Tale
"I produced my first two films, and I remember speaking to producers who said, 'Well, it's interesting but it's risky.' They want to make something that works, and to them what works is films by men. But it is opening up, and there are more opportunities now."
In Kosovo, Kastrati said, the head of the country's cinematography center is young and progressive and supports male and female filmmakers in equal numbers. "Almost every year we've had 50/50," she said, and then laughed. "They support only four features a year, so it's not a lot, but it's two and two."
(In the six years it has submitted films to the Oscars, Kosovo has entered films by men and women three times each.)
The number of women competing in the Oscar race, said "Queen of Hearts" director May el-Toukhy, is a symptom of global progress. "Female filmmakers and filmmakers of color stand on the shoulders of each other," she said. "It's kind of an ecosystem. And countries around the world can promote female filmmakers by choosing them to compete to be nominated, although it's just the first step."
When she thought of her position as part of the largest crop of female Oscar contenders ever, Mati Diop stopped sort of saying she's proud to be part of the Class of 2019. "I'm proud of the work I've done and the risks I took as a filmmaker," she said. "I don't feel pride about being a woman or a black filmmaker, but I feel gratitude, because 10 years ago it wouldn't have been possible. My film is in the Oscar competition for its own cinematic reasons, but I think it's part of a collective victory."
She stopped, frowned and reconsidered her words. "Victory? No. But it's progress. Progress brought by different feminist movements and by more awareness of the importance of having women and non-white directors out there. My film going into the competition is a consequence of these collective fights, and I'm very grateful for that. And it also shows that things like the Oscars, and a festival like Cannes — we need them, but mostly they need us."
Read more from the International Film issue of TheWrap's Oscar magazine.