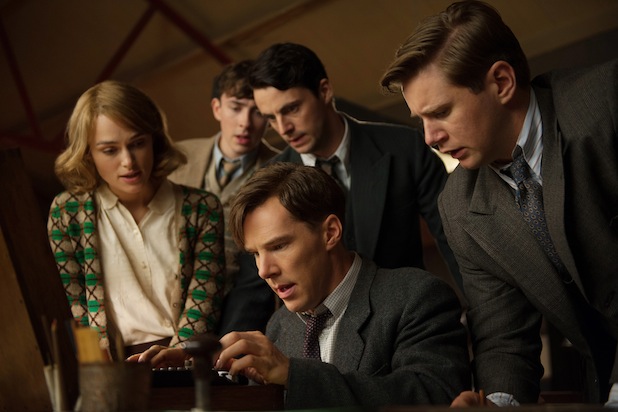 Benedict Cumberbatch, Keira Knightley and the other cast members of "The Imitation Game" will receive the Ensemble Performance Award at the 2015 Palm Springs International Film Festival's Awards Gala, PSIFF organizers announced on Friday.
The release announcing the award also mentions actors Matthew Goode, Rory Kinnear, Allen Leech, Matthew Beard, Charles Dance and Mark Strong from the cast of Morten Tyldum's film about British mathematician Alan Turing (Cumberbatch), who broke the German Enigma Code in World War II but was later prosecuted for being gay.
See video: TheWrap Screening Series: 'Imitation Game' Filmmakers on Casting Benedict Cumberbatch and Going Indie (Video)
The award will be presented at the festival's annual Awards Gala on Saturday, Jan. 3. Previously announced honorees at the gala include Richard Linklater, Julianne Moore, Rosamund Pike, Eddie Redmayne, J.K. Simmons and Reese Witherspoon.
Past winners of the Ensemble Performance Award include the casts of "Argo," "American Hustle" and "The Social Network."
The Palm Springs International Film Festival will take place from Jan. 2 through Jan. 12.