HBO Max has cooked up a slate of several classic films as well as a few newer ones arriving this January. "The Menu" (2022) arrived early in the month after releasing theatrically in November before Thanksgiving. Danny DeVito's "Matilda" (1996) can contend with Netflix's new movie musical adaptation of Roald Dahl's book. And while Tom Hanks' latest role "A Man Called Otto" has hit the box office, several of his films have landed at various streamers if you're hankering for more after the tear-jearking feature film.
Hitting the sweet spot for dog movie lovers is "Marley and Me," starring Owen Wilson and Jennifer Aniston, and the animated wonder "The Book of Life" is also newly added.
Here are some of the best new movies to stream on HBO Max in January 2023.
"Matilda" (1996)
The 1996 version of Roald Dahl's classic book arrived on HBO's streaming service on the first of the month. For those who have either seen or heard buzz about Netflix's latest adaptation, "Roald Dahl's Matilda the Musical," Danny DeVito's could very well rival the movie musical. DeVito's version leans way more into the whimsical side of childhood imagination, though the dark moments with Miss Trunchbull still cloud the colorful story. Before Alisha Weir, Emma Thompson and Lashana Lynch, actresses Mara Wilson, Pam Ferris and Embeth Davidtz portrayed Matilda, The Trunchbull and Miss Honey, respectively.
"The Menu" (2022)
With a screenplay from writers Will Tracy ("Succession") and Seth Reiss ("Late Night with Seth Meyers"), Mark Mylod's new film embarks on a creepy culinary experience with several well-known stars. Something sinister lurks beneath the surface of a lavish restaurant, located on a remote island where a domineering chef rules. His servers see themselves as family, but he warns a certain character that there is a line between guests and help, and she must be careful once she crosses it. Ralph Fiennes, Nicholas Hoult, Anya-Taylor Joy, John Leguizamo, Janet McTeer and more star in this eat-the-rich satire. Adam McKay and Betsy Koch produce through their production company Hyperobject Industries.
"Captain Phillips" (2013)
With Tom Hanks' latest feature film "A Man Called Otto" in theaters, another award-winning film in which he starred, 2013's "Captain Phillips," has arrived on HBO Max. Hanks portrays Captain Richard Phillips, who was onboard the U.S. MV Maersk Alabama when it was hijacked by Somali pirates. It was the first American cargo boat to be overtaken in 200 years. Paul Greengrass directs Billy Ray's screenplay adapted from Richard Phillips' book "A Captain's Duty: Somali Pirates, Navy SEALS and Dangerous Days at Sea." Barkhad Abdi, Barkhad Abdirahman, Faysal Ahmed and Mahat M. Ali portray the Somali pirates, with Catherine Keener as Andrea Phillips, Richard's wife. A surge of adrenaline occurs about as often as the boat rocks in this adaptation of real-life events, with the pirates threatening Phillips' life.
"Jumping the Broom" (2011)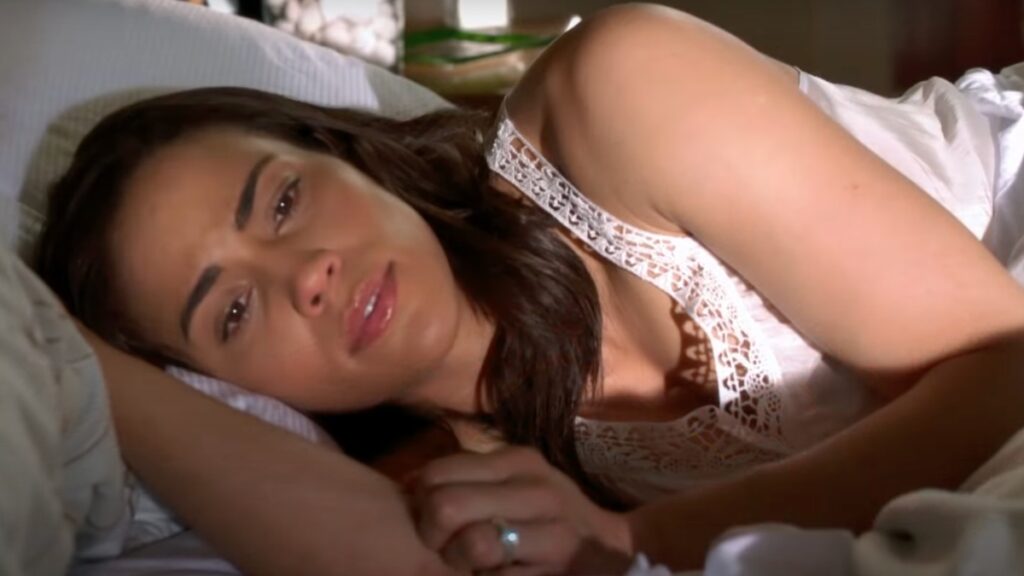 From Tristar Pictures comes "Jumping the Broom" (2011), based on Elizabeth Hunter's story and screenplay and directed by Salim Akil. Sabrina Watson (Paula Patton) and Jason Taylor (Laz Alonso) cannot wait to get married, until their parents and respective families get involved. Paula's mother Mrs. Watson (Angela Bassett) and Jason's mom Mrs. Taylor (Loretta Devine) disagree on how the wedding ceremony should unfold in terms of traditions. Julie Bowen guest stars as wedding coordinator Amy. Meagan Good, Tasha Smith and DeRay Davis also appear in this romantic comedy.
"Marley & Me" (2008)
Dog movie lovers will rejoice at the arrival of one of the classics, "Marley & Me," starring Owen Wilson and Jennifer Aniston. Scott Frank and Don Roos' screenplay adaptation of John Grogan's book is directed by David Frankel. John (Wilson) and Jenny (Aniston) start off their married life with a labrador puppy, Marley, who proves from the start that he is a menace. From eating one of Jenny's necklaces to other mischievous maneuvers, Marley gives the young couple quite a run for their money in more ways than one. Rounded out by an ensemble cast of characters: Sebastian (Eric Dane), Ms. Kornblut Kathleen Turner and Arnie Klein (Alan Arkin), the film follows Marley's anchoring of the family once kids Patrick (Nathan Gamble) and Conor (Finley Jacobson) come along. Tears will very likely flow at the end of this film.
"The Book of Life" (2014)
"The Book of Life" (2014) provides a beautiful animated glimpse into the Day of the Dead and the mythology and realms behind the holiday. Jorge R. Gutiérrez directs this Guillermo del Toro-produced animated feature, which reveals the tale of La Muerta (Kate del Castillo) and Xibalba (Ron Perlman), two spirits of the afterlife and underworld who make a bet on which boy a girl, Maria (Zoe Saldaña) will fall in love with. She has Manolo (Diego Luna) and Joaquin (Channing Tatum) to choose between, but their love triangle becomes much more complicated as they age. Colorful animation that rivals Pixar's "Coco" (2017) captures concepts of life, love and sacrifice. In addition to the stunning animation, the soundtrack of the movie includes Mumford and Sons' "I Will Wait," Radiohead's "Creep," Elvis Presley's "I Can't Help Falling in Love With You" and an acoustic version of Edward Sharpe and the Magnetic Zeros' "Home."
"The Iron Lady" (2011)
Meryl Streep, whose recent casting in Season 3 of "Only Murders in the Building" revived several souls this week, spearheads this look at the life of British prime minister Margaret Thatcher. Focused on Thatcher's later life, the film flashbacks to the politician's childhood memories, while also watching her come to terms with the death of her husband Denis (Jim Broadbent). Richard E. Grant appears as Michael Heseltine, Susan Brown portrays June the Housekeeper and Pheobe Waller-Bridge plays Susie — Margaret's Secretary. Alexandra Roach portrays a Young Margaret Thatcher, and Olivia Colman portrays Carol Thatcher. Those who need a break from "The Crown," Prince Harry's biography "Spare" or those who like British politics could enjoy this new addition to HBO's catalog.